Kody Brown's children: Who are 'Sister Wives' star's 18 kids? From Mariah to Ariella, here's his huge family tree
We understand that it's not easy to follow the formula of this, here's a quick recap. Take a deep breath because we're about to introduce you to his 18 children TV personalities Meri Brwon, Janelle Brown, Kody Brown, Christine Brown and Robyn Brown (Getty Images)
If you love shows about large families with tons of kids running around, 'Sister Wives' is the perfect show for you. 'Sister Wives' is returning for its 15th season on February 14 on TLC and fans can expect to see a lot more drama, including how the Brown family are dealing with the pandemic.
But before you get stuck into Season 15, let's get you up to speed on Kody Brown's kids. We understand that it's not easy to follow the formula of this, here's a quick recap. Take a deep breath because we're about to introduce you to his 18 children!
RELATED ARTICLES
'Sister Wives': Meri feels the other sister wives love her conditionally and thinks the family is falling apart
'Sister Wives' Season 15: Release date, plot, cast, trailer and all you need to know about TLC's reality show
KODY BROWN AND MERI BROWN'S KIDS
First up Mariah Brown, Kody Brown's only child with first wife Meri.
Mariah Brown Kody
Even though Kody and Meri are now divorced, they claim to still have a 'spiritual union'. Mariah is the family's openly gay member. Her family certainly made their reservations known but now Mariah is happily engaged to her girlfriend, Audrey Kriss. Mariah is currently studying social work at Loyola University in Chicago and is expected to graduate in November 2020.
KODY BROWN AND JANELLE BROWN'S KIDS
But while Kody has one child with first wife, Meri, he has six kids with his second wife, Janelle Brown. They are Logan, Maddie, Hunter, Garrison, Gabriel and Savannah. Let's introduce you to this side of the family.
Logan Brown
Logan Brown, son of Kody and Janelle Brown, appeared on the show in his early school years but recently has had less screen time on the show. He proposed to his longtime girlfriend Michelle Petty in 2017. Logan studied kinesthesiology and graduated with a Bachelor's in 2017.
In earlier seasons, fans watched as Logan took on the responsibility of his younger siblings. Speaking about Logan's reduced participation in 'Sister Wives', dad Kody said in a podcast last year, that most of his older children are now stepping away from the limelight.
In 'Reality Life with Kate Casey' Kody said, "My older children aren't always interested in being a part of the show. And they don't always have a story to follow. They're trying to live professional lives and sometimes it's a hard balance to make."
Maddie Brown Bush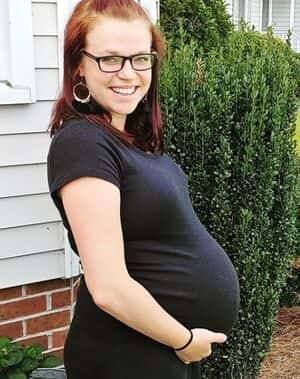 Maddie, 24, is the second child of Kody and Janelle and was the first of Kody's children to get married. She married Caleb Brush in 2016, and welcomed their first child, Axel, in 2017.
Evie was born in 2019, and the couple learned during pregnancy that the baby had oligodactyly (have less than 10 fingers or toes). Maddie recently took to social media to reveal that her young daughter had her foot amputated in a planned surgery.
Hunter Brown
Hunter is the third child of Kody and Janelle Brown. He attended the United States Air Force Preparatory School, from which he graduated in May of 2016. He is currently enrolled in the United States Air Force Academy. He graduated in April 2020. He was a distinguished graduate, finishing in the 10 percent of his class. He is going to study at Johns Hopkins to complete Master's in nursing.
Garrison Brown
Garrison is the fourth child of Kody and Janelle Brown. He enlisted in the Nevada Army National Guard on November 19, 2015. He wanted to join the Army but joined the Nevada National Guard as a compromise with his father, who wanted him to attend school first.
Garrison is currently a student at the College of Southern Nevada. He opened his own online clothing store in 2019 called Bob's Floral; he sells Hawaiian floral shirts. Some reports say that Garrison is now trying to distance himself from the family and is going by the name Robert. He has also joined the Church of Jesus Christ of Latter-Day Saints which renounced polygamy back in 1890, putting him at odds with what his family practices.
Gabriel Brown
Gabriel Brown is Kody and Janelle's fifth child. He is currently a student at Northern Arizona University (NAU).
Savanah Brown
Savanah Brown, 16, was born on December 7, 2004, to Kody Brown and Janelle Brown. She was the couple's sixth and final child.
In case you now need to take a bit of a breath and do a recap, who can blame you? So let's take this from the top! Kody had one daughter, Mariah, with his first wife Meri and six children with his second wife Janelle. You might think six kids is a tough number to match but it looks like Kody's third wife Christine managed to do just that.
While the marriage between Kody and wife Meri is legal, his marriages to Gwendolyn's mom Christine, and also Janelle and Robin are considered 'spiritual unions' rather than legal unions. So who are Kody's kids with Christine and if you're wondering how on earth four wives and eighteen children keep the peace, well more on that coming up.
KODY BROWN AND CHRISTINE BROWN'S KIDS
Kody Brown has six children with Christine including Aspyn, Mykelti, Paedon,Ysabel, Gwendolyn and Truely. Let's introduce you to this side of the family.
Aspyn Brown
Aspyn Brown Kody and Christine's first child is now Aspyn Thompson. She married Mitch Thompson in June 2018 and her sister, Truely, was one of her bridesmaids. Aspyn graduated from the University of Nevada, Las Vegas in early 2019. She studied Education, before becoming a student-teacher. In May 2019, she began working as an Assistant Manager of Events at Kendra Scott.
Mykelti Brown
Mykelti Brown Kody and Christine's second child, now known as Mykelti Padron, works as a fashion consultant for LuLaRoe. Mykelti married Antonio Padron on December 17, 2016. They are expecting their first child in March 2021.
Paedon Brown
Paedon Rex Brown was born on August 7, 1998, to Kody Brown and Christine Brown. He was the couple's third child, and they went on to have three more children after him. On his Instagram account Paedon describes himself as "Army man for life. Living my best life to the fullest of my abilities".
While fans have suspected for a while that many of the Brown kids do not get along, Paedon was the first to publicly acknowledge a rift recently saying, "I love Mariah very much, but we can't stand each other."
Ysabel Brown
Seventeen-year-old Ysabel Paige Brown was born on March 7, 2003, and is currently a senior in high school.
Gwendlyn Brown
Gwendlyn Brown recently made headlines for her announcement on Twitter saying that she is a "Raging Bisexual". She also recently took to Twitter to discuss how her siblings gossip about her sexuality. She also claimed that her brother Paedon is a racist. Gwendlyn doesn't shy away from making her political stance clear. Her Twitter bio reads, in its entirety, "I'm your basic, average girl and I'm here to save the world. BLACK LIVES MATTER • Raging Bisexual • she/her #settleforbiden2020."
Truely Brown
Truely's birth was featured in the first season of the show. She was born on April 13, 2010. In 2014, Truely was admitted to the hospital for acute kidney failure and dehydration after her mother took her to the emergency room for what she believed to be the flu. She was started on abdominal dialysis and was not expected to survive. After 11 days in the hospital, Truely returned home.
KODY BROWN AND ROBYN BROWN'S KIDS
Now onto Kody's last and hopefully final wife Robyn and the children they share. Kody divorced his first wife Meri in order to be able to adopt Robyn's children from a previous marriage and the couple needed to be legally married to do so.
Robin's three children from a previous marriage include Dayton, Aurora and Brenna. Let's introduce you to them.
Dayton Brown
Dayton Brown was born in January 2000 and has been adopted by Kody Brown. Unfortunately, his own father was an absentee father for most of his childhood.
Aurora Brown
Aurora was adopted by Kody Brown in June of 2015 when she was 13 years old. She legally changed her last name to Brown at that time.
Breanna Rose Brown
Breanna Rose Brown was born on July 10, 2005, to David and Robyn Jessop (now Brown). Breanna was adopted by Kody Brown in June of 2015 when she was 10 years old. She legally changed her last name to Brown.
Robyn and Kody also went onto have two children of their own Solomon and Aurelia. Let's introduce you to the youngest members of the brood.
Solomon Brown
Solomon Kody Brown was born on October 26, 2011. Solomon seems to also share a great relationship with Meri Brown, Kody's first wife who often posts about Solomon on Instagram.
Ariella Brown
Ariella Mae Brown was born January 10, 2016, and is Kody's youngest child.
So there you have it all 18 children and yes, there are grandchildren also in the mix. But perhaps we'll keep that branch of the family tree for another day. If you're ever cribbing about childcare or your life is chaotic, we suggest you call to mind Kody Brown, as we suspect he's always got a fuller day than most!
Catch the trailer of the latest season of 'Sister Wives':