2019's most shocking award moments to date: From Drake dissing Grammys to Rami Malek's Oscar fall Whoever said award-shows are boring, has clearly never watched one. There's a lot more to award shows than just handing out trophies to the winners, every year there's a host of drama mixed with some awkward moments which gives us some of the finest shocking moments.
This year too, there wasn't any dearth of shocking moments from the award ceremonies held, be it Drake dissing the Grammies while holding one, to Rami Malek falling off the stage after receiving his Oscar. We have rounded up some of the most shocking moments from award shows like the Emmys, Oscars, Grammys, the MET Gala, Golden Globes and VMAs to compile this list. Read on and be prepared to be shocked.
Lady Gaga and Bradley Cooper's passionate Oscar performance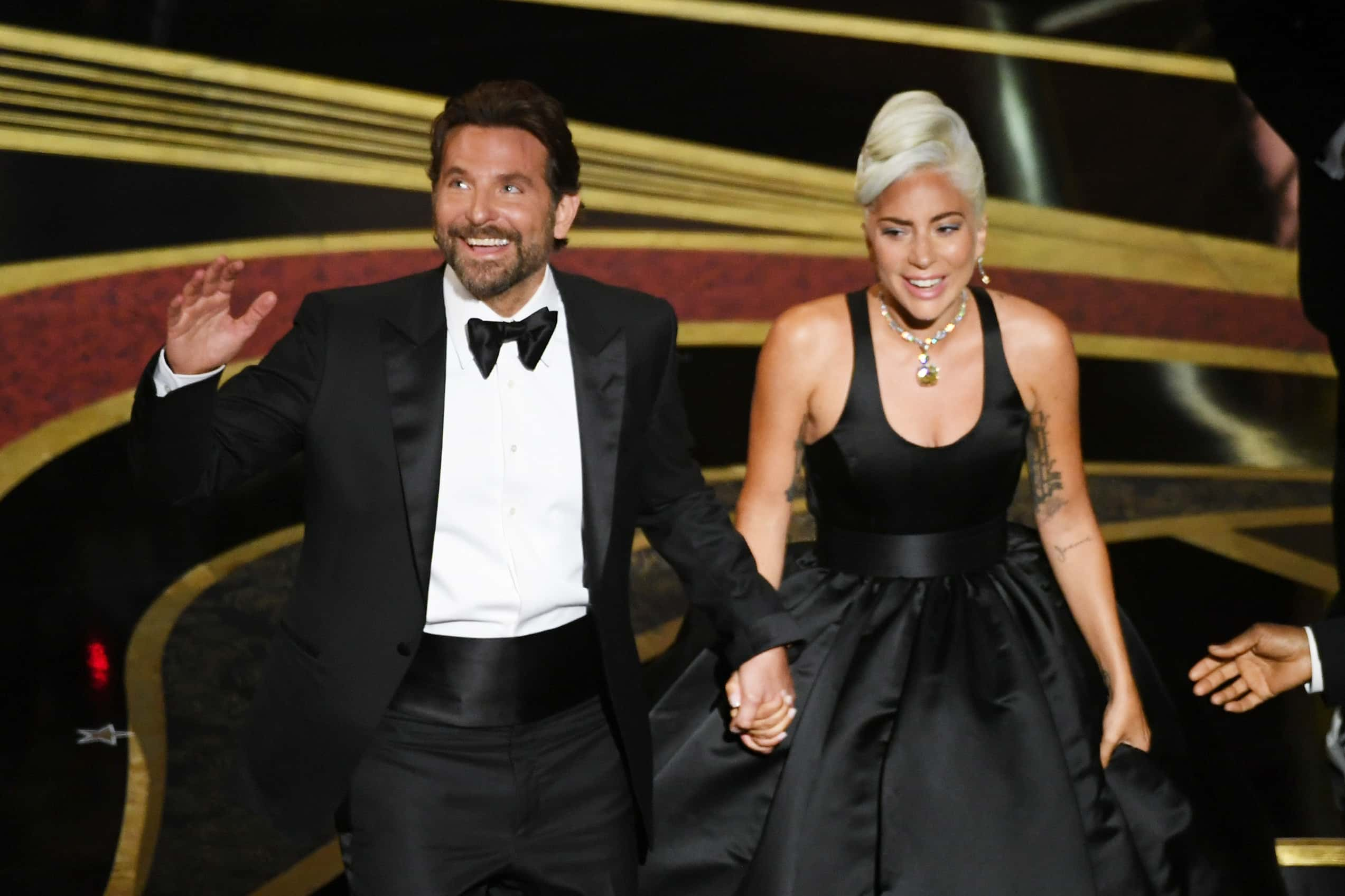 We had to begin our list with Lady Gaga and Bradley Cooper's intense and passionate performance at Oscars. The duo performed 'Shallow' from the movie they starred in -- 'A Star is Born'.
It was hard to miss the chemistry and intense sexual tension between these stars. Following this performance, rumors of their affair became stronger and the fact that Cooper and his baby-mamma Irina Shayk broke up shortly after didn't help their cause. But sadly, Gaga and Cooper never got together, leaving fans of 'A Star is Born' disappointed.
Billy Porter's arrival at the MET Gala
The MET Gala, also known as the 'Oscars of Fashion', witnesses the celebrities putting their best forward as they climb up the famous stairs of the Metropolitan Museum of Art. Actor Billy Porter, however, decided to take an entirely different approach.
This year's theme was Camp, and the 'Pose' star shocked everybody with his spectacular arrival. The star's outfit was inspired by the Egyptian "Sun God" and he arrived on a litter- carried by six shirtless men.
His outfit comprised of a bejeweled catsuit, 10-foot huge wings, a 24-karat gold headpiece and custom-made shoes. No one can deny Porter set the bar for future MET Gala looks very high. We can't wait to see the star's look next year.
Nikita Dragun's arrival at the VMAs: She walked the red carpet with three men in leashes and collars
While Billy Porter's entrance at MET Gala awed the audience, YouTuber Nikita Dragun's arrival at the Video Music Awards 2019, shocked people, but not in a positive way. Dragun walked down the red carpet with three men in leashes and collars. Everybody was left appalled with the YouTuber's entry.
Alex Borstein revealing she wasn't wearing any underwear during Emmys
'Marvellous Mrs. Maisel' star Alex Borstein shocked everybody by not wearing a bra under her dress at the last year's Emmys. The star seemed to want to continue the tradition, as she revealed in her acceptance speech she wasn't wearing any underwear. The actress said, "Wow! I know a lot of people were upset last year because I wasn't wearing a bra so I want to apologize because tonight I'm not wearing any underwear."
Shawn Mendes and Camilla Cabello's steamy VMA performance
Shawn Mendes and Camilla Cabello left tongues wagging with the steamy music video for their song 'Senorita'. Soon rumors began spreading like wildfire about them having an affair, although neither of them confirmed nor denied the rumors, we got our answer after watching their VMA performance. They set the stage on fire both literally and metaphorically with the palpable sexual tension that could be felt even through the screen.
Rami Malek falls off the stage after accepting his Oscar
'Bohemian Rhapsody' actor Rami Malek who won an Oscar for best actor, had a rather unfortunate exit off the stage. The actor slipped and suffered a fall. The audience sitting in the front row rushed to his aid and shortly after paramedics were called. Thankfully Malek wasn't injured badly, but we were left shocked by the actor's unfortunate fall.

John Travolta mistaking Jade Jolie for Taylor Swift while presenting the video of the year award during VMAs 2019
Taylor Swift and award show ceremonies don't go well, neither does John Travolta and presenting awards. When these two powerful forces collide, we are bound to be left shocked. During the VMAs 2019, the actor got on stage with Queen Latifah to present the Video of the Year award.
While Travolta successfully managed to dodge the bullet of mispronouncing the name by having his co-presenter read out the winner, he bit the bullet when he mistook popular drag queen and Taylor Swift impersonator -- Jade Jolie for Taylor Swift. Poor John, can't seem to catch a break.
Drake's speech at the Grammy's
It is safe to say that Drake won't be allowed into anymore Grammy Award ceremonies after his infamous speech while accepting his award this year. The famous rapper's speech ended up being cut off in the middle of the broadcast.
Drake dissed the Grammys in his speech by saying, "Look, if there's people who have regular jobs who are coming out in the rain, in the snow, spending their hard-earned money to buy tickets to come to your shows, you don't need this right here. I promise you, you already won."
Spike Lee storming off when 'Green Book' won Best Picture at the Oscars
To say Spike Lee was unhappy with 'Green Book' winning the Oscar for Best Picture would be an understatement. The filmmaker was so unhappy with the Academy's choice he stormed off the venue in disgust, but was, unfortunately, stopped at the exit by the staff.
'Green Book' was heavily criticized for its "white- savior" theme. Lee said, "the ref made a bad call" after the movie won the award.