Gagged Gold Star mom Shana Chappell blames Joe Biden for social media ban
Shana Chappell has repeatedly slammed Biden after her son was killed in a bomb blast in Kabul, says old posts were pulled up by Instagram and flagged Shana Chappell (socalangel7272/Instagram) blames Joe Biden for Instagram disabling her account (Getty Images)
Social media giant Facebook is once again facing allegations of censorship, after "incorrectly" deleting the account of Shana Chappell, the mother of 20-year-old Marine Kareem Nikoui. Chappell was reportedly very critical of President Joe Biden before her account was disabled, which she believes is the cause for deletion. Facebook denied those allegations, but it has once again caused a massive storm on social media.
The incident has given conservatives more fodder, as they have for months now accused companies like Facebook of being partisan in their censorship. Social media has finally taken a stance against misinformation, banning people like Alex Berenson, Aubrey Huff, and Nick Fuentes recently. While the bans have been celebrated by some, others on the right have often slammed them as unfair censorship. It has set up a battle that has now reached the halls of Congress, with Republicans keen to institute restrictions.
READ MORE
Is Donald Trump worse than Taliban? Twitter won't boot militant group but ex-prez still banned
Trump sues Facebook, Twitter and Google, Internet says 'he's irrelevant without social media'
Until they do, companies like Facebook and Twitter can decide who gets to use their platform, a model that clearly isn't working well. A spokesperson confirmed that Chappell's account was "incorrectly" disabled, but did not explain further. It may just be a coincidence that she was critical of Biden, but on closer examination, there appears to be another reason.
Who is Shana Chappell?
According to her Facebook page, Chappell grew up in and still lives in the town of Norco, California. Her son, Lance Cpl. Kareem Nikoui was one of the 13 US service members killed by the ISIS-K bomb blast in Kabul on August 26. Since then, she has been very critical of the Biden administration, posting several long posts on Facebook. Even before her son was killed though, Chappell appeared to be vocally anti-Biden, posting numerous photos and videos on her Instagram page.
Beyond her anti-Biden stance, Chappell also appears to be a vocal anti-masker, and an anti-vaxxer as well. There are still numerous posts up on both Facebook and Instagram where she is critical of vaccines and masks and has posted numerous times against mitigation measures. For example, on August 5, she shared a post that says "The city where the Statue of Liberty stands now requires "papers" to eat a hamburger in the public." She has also shared several TikToks, mostly on Instagram. That has led to several of her posts being censored or removed, which she has proudly shared.
Chappell's vocal stance against Covid-19 mitigation led Facebook to ban her for 30 days in July. On August 27, she posted on the platform, "I'm back from Facebook jail. How nice of them to have given me that 30 day silencing!" She has also had several of her Instagram posts removed, or labeled but never banned from the platform to date. The "ban" came on August 30, after Chappell met Biden at Dover Air Force Base, where the remains of the soldiers were brought back.
Chappell yells at Biden, has account suspended
The president, along with the heads of the military and Defense Secretary Lloyd Austin were all present at Dover AFB when the bodies of the slain service members were brought back. Also present were the family of those killed, including Chappell. She says she told the president he did not want to hear about Beau, who he "mentioned repeatedly". In reply, Chappell says Biden "rolled his eyes" and turned to walk away, throwing his hands up behind him. In one Facebook post, she said, "MY SONS BLOOD IS ON YOUR HANDS!!! All 13 of them, their blood is on your hands!!!! If my president Trump was in his rightful seat then my son and the other Heros would still be alive!!!!"
On August 31, she said her Instagram account was suspended. "I am assuming it was because I gained so many followers over my son's death due to Biden's negligence," she posted on Facebook. She followed this up with another post, claiming "This is the post that made Instagram disable my account." It is unclear what she shared since Facebook says "this content isn't available at the moment." Chappell says that post caused Instagram to pull up posts from "months ago".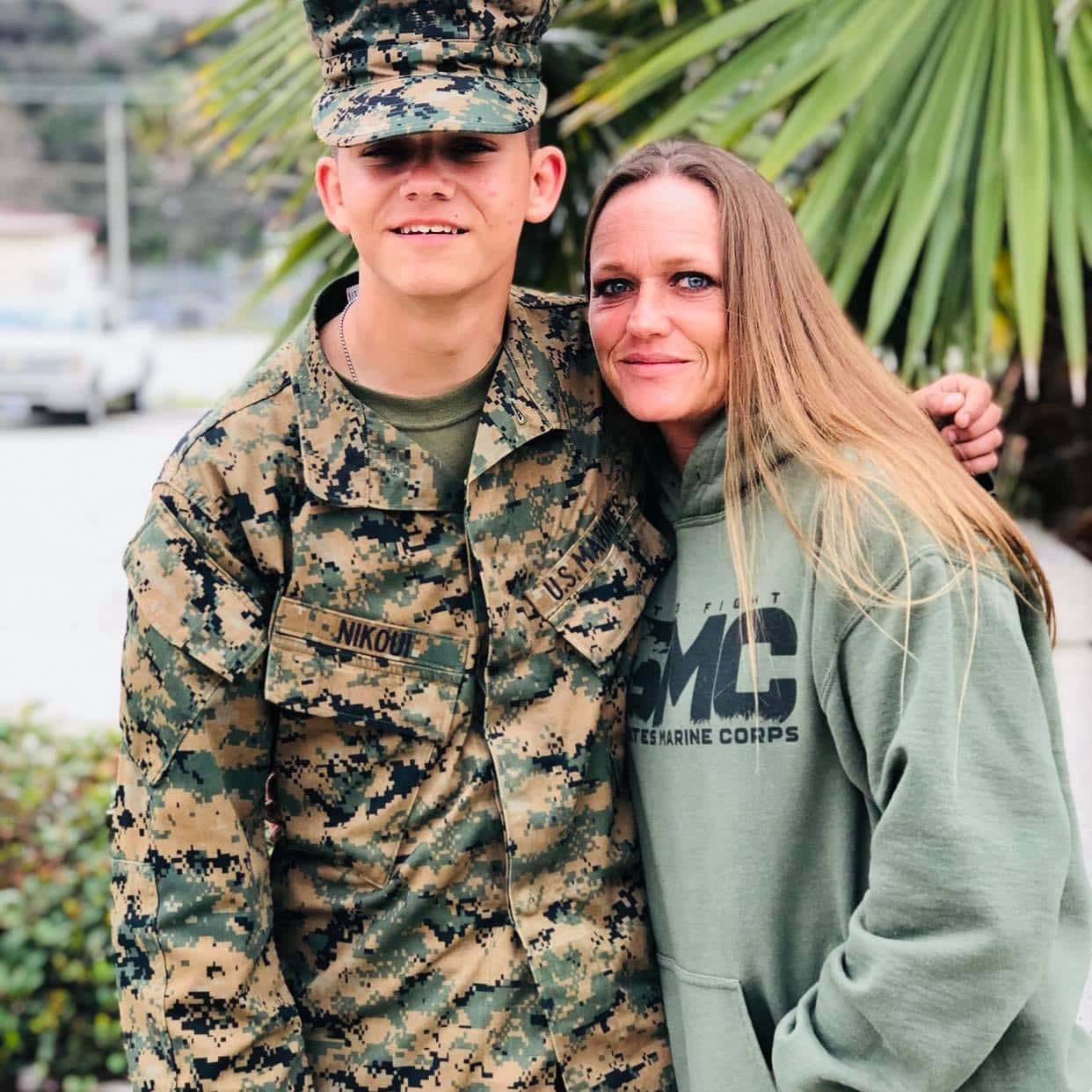 An Instagram spokesperson told The Daily Mail, "We express our deepest condolences to Ms. Chappell and her family. Her tribute to her heroic son does not violate any of our policies. While the post was not removed, her account was incorrectly deleted and we have since restored it." That appears to be the case. At the time of reporting, her Instagram account was accessible. Without further explanation, we have to assume Instagram targeted Chappell over her anti-vax stance, but numerous such posts are still up.
The exact reason for Chappell's ban probably won't be revealed, but it appears Facebook is targeting her for spreading misinformation and fear around vaccines and masks, not being critical of Biden. Numerous anti-vaxxers have been booted off the platform of late, and Chappell could join them very shortly.