Sex & Modern Slavery: How sexual predators hide behind dark web to facilitate human trafficking Sex & Modern Slavery is a campaign focused on the issues of human trafficking within the sex industry in the US. Over the next few days, this column will feature stories on the aspects of the illicit business and the role of the society in mitigating the issue.
Human trafficking is one of the biggest issues in our society and was brought into the forefront of media attention over the past year due to the arrest and subsequent death of financier Jeffrey Epstein. However, sex trafficking goes much beyond Epstein and his circle. Multiple factors are at play when it comes to the illicit business. In fact, one of the prominent platforms that these trades take place is the hidden location on the dark web, which plays a bigger role in child trafficking. In the United States, two out of every three children sold for sex are trafficked online.
What is dark web?
The dark web is a part of the deep web and it is different because the websites on the dark web are really hard to find, if not impossible. The dark web is used by people intentionally trying to hide their identities using special software that allows users to communicate without exposing their true internet locators, known as Internet Protocol (IP) addresses. The Onion Router or TOR is a free software that allows users to access and communicate on the dark web using virtual tunnels instead of direct connections and is a lot more powerful that VPN softwares that mask the IP addresses. TOR uses thousands of volunteer-operated servers around the world to bounce between them so that the true locations cannot be identified. Unlike the normal internet, there is no search engine for the dark web. Any kind of indexing efforts would provide a breadcrumb trail for investigators.
While intrinsically, like every other technology, the dark web is not a bad technology, research shows that as much as 57 percent of all deep web content involves illegal activities such as human trafficking, illicit drugs or counterfeit goods. In certain cases, the deep web is useful for those living in authoritarian states wishing to communicate with the outside world as well as providing a safe space for whistleblowers.
Ads on dark web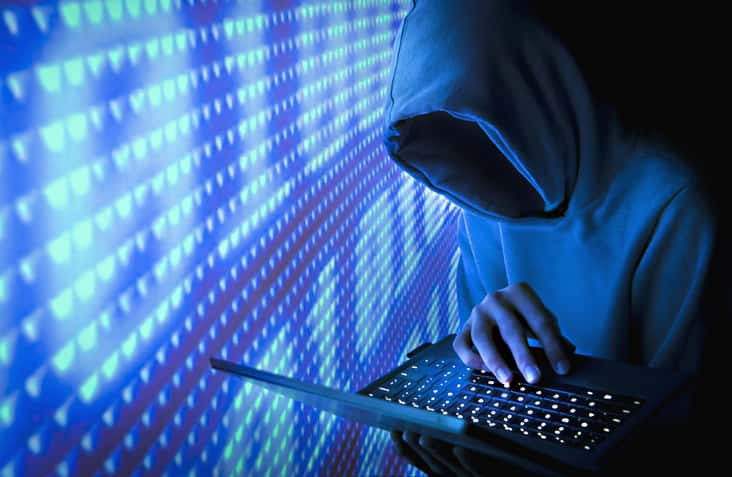 The most rampant form of trafficking on the dark web is child trafficking. In 2011, Europol, in coordination with 13 different countries, arrested 184 people suspected of child abuse and the spread of child pornography in the form of images. A similar operation was carried out in the United Kingdom and 650 people accused of different forms of child abuse, from the possession of child pornography images to pandering, were arrested.
Closer to home, the state of Alabama is considered to be a microcosm of such activities in the United States. An investigation by the Alabama Public Radio found that 641,000 on-line sex trafficking ads were counted in Alabama just in 2017, according to the University of Alabama's College of Social Work. The report also quoted Gary Warner, a computer analyst from Birmingham, who with his team used their computer tools to look at the commercial sex trade in Birmingham, Mobile, Montgomery and Huntsville. "In Birmingham, we had 251 ads," Warner said. "In Mobile, we had 114. In Huntsville, we had 160, and in Montgomery, we had 89, which is about 550 ads, roughly, for a single day in four major cities in Alabama. Five hundred and fifty distinctly different advertisements."
It is estimated that 50,000 people in the US alone access the dark web for the sole purpose of trading child pornography, according to Brad Russ, who oversees federally funded training programs for hundreds of investigators assigned to the national task forces and spoke to the USA Today for a 2014 report.
A study by the UK organization Stop the Traffik found that many of the "pastes" (paste sites are sites accessible on the internet and are used for sharing information like email, name, etc) that advertise the sale of people are posted almost daily. The report stated, "It is concerning to think that this was all from a single site and that there could be many more similar sites with similar levels of activity."
What can be done?
Due to the nature of the dark web, it makes it very difficult to track down these people despite the best efforts of the Justice Department and Homeland Security. Tech companies are also working on tools using artificial intelligence and machine learning to spot illicit trafficking rings online.
DARPA or Defense Advanced Research Projects Agency has been working on a multi-year project called the Memex program since 2014 to help identify human trafficking on the internet. The premise of the Memex program is to identify content on the surface and Dark Web indicative of human trafficking. In order to accomplish the Memex program's premise of locating targeted information, DARPA is building the capacity to search the internet using advanced web crawler technology. Web crawler technology consists of a computer program that automatically and systematically searches web pages for certain words or content.
The Memex program has proven to be effective at assisting law enforcement authorities with conducting human trafficking investigations. Memex has been responsible for gathering evidence for various prosecutions of human trafficking crimes, including support of the Manhattan District Attorney's office. In just six months in 2016, the District Attorney's office used Memex to screen 4,752 potential human trafficking cases. Memex has become a powerful tool to help fight the horrible crime of human trafficking.
However, much more work needs to be done to combat the problem of human trafficking, especially when it comes to online illicit trading of people. With the involvement of more tech companies and wider public participation, we can begin to solve this $150B problem.
If you or someone you know may be a victim of trafficking, call the national human trafficking hotline at 888-373-7888 or text "HELP" to 233-733.