Sex & Modern Slavery: Trafficking on amid pandemic, says FBI agent while explaining how law enforcement probes
Victims are sometimes reluctant to escape captivity or ask for help, mostly because they are brainwashed by their traffickers into thinking that this situation is what is good for them (Unsplash)
Sex & Modern Slavery is a campaign focused on the issues of human trafficking within the sex industry in the US. Over the next few days, this column will feature stories on the aspects of the illicit business and the role of the society in mitigating the issue.
Sex-trafficking is a component of human trafficking where people are bought, sold, smuggled and exploited for the purpose of sex. However, it is not just a national or transnational issue but it also surfaces at the local or street level. Law enforcement is the first responder to such cases that tackle these covert crimes. They not only play an important role in eradicating the crime but are also crucial to identify and respond to cases of sexual exploitation and trafficking. But not much is known about how law enforcement and other police authorities organize their response to human trafficking.
The US Federal Bureau of Investigation (FBI) works on human-trafficking cases under its Crimes Against Children and Human Trafficking program. Supervisory Special Agent Amanda Detterline, from the Federal Bureau of Investigation's Crimes Against Children and Human Trafficking Squad, Los Angeles spoke to MEA WorldWide (MEAWW), giving significant insight into the pervasive issue of sex-trafficking and highlighted the law-enforcements role in combating it.
There are various types of sex-trafficking cases and many involve interstate movement. Victims are often trafficked between states and in such cases, the FBI's investigations are multi-jurisdictional. "The FBI takes a taskforce approach and a multidisciplinary approach to the way that we investigate human trafficking cases in particular sex trafficking cases," Detterline told MEAWW. This means that non-governmental organizations provide services to the victims, the Department of Children and Family Services deals with juvenile sex-trafficking and other task forces come together while carrying out the investigations. "So we have to work with our partners in order to combat these traffickers. Otherwise, we wouldn't be successful." There is also a proactive and reactive approach to investigations of human trafficking. "We'll work with our local partners to be proactive, to combat trafficking in the areas where it's a problem," she further elaborated. "And then sometimes our cases are reactive as well in the sense that, victims will come forward and actually report it to either us or our local partners."
While sex-trafficking cases directly imply that women are trafficked and sexually exploited, related cases also warrant a closer look at potential victims of sex-trafficking. Outside of sex-trafficking, the FBI also works on labor-trafficking cases, adult sex-trafficking cases and well as cases that involve children. Detterline explained that when it comes to crimes against children the federal law enforcement agency works on cases that are also very victim-centered. These may often involve the production of child sexual abuse material, distribution or possession of the illegal content, and people that travel to engage in sex with juveniles. "There's a multitude of crimes against children cases that we work, where our approach is very victim heavy or victim-centered," she added.
Victims are sometimes reluctant to escape captivity or ask for help, mostly because they are brainwashed by their traffickers into thinking that this situation is what is good for them. "Traffickers are very good at grooming their victims and kind of filling a void for them. So they take their time in filling that gap for whatever the victim is looking for," Detterline concurred. It's a process that starts with filling a void in the victim's life. It can be anything that could render them vulnerable to the trafficker's influence and abuse. The victim might not be attached, at the very beginning but in time, Detterline said, "There becomes this trauma bond that happens between victims and their traffickers that makes them feel like they're not able to leave." Once that void is filled, it escalates to physical and mental abuse. Over time, it becomes a back and forth struggle for the victims who feel like they can't get out of it.
In terms of helping rescued victims with rehabilitation and the process of recourse, the FBI has an entire department at its headquarters which is dedicated to help victims of all kinds all violations. There are victim specialists who are also part of the FBI's task forces and are often incorporated in the course of an investigation into a sex-trafficking case. "We will incorporate them pretty early on when we encounter victims," Detterline affirmed. "So, they're able to identify what needs, what's services the victim would need. And then they'll help coordinate that with whatever NGO or medical facility or whatever housing facility they may need," she added. Essentially, these victim specialists work in the field offices and assist the victims rescued by law enforcement.
A faction of the population that gets trafficked each year in the US comprises immigrants. They could be brought into the country over false promises of a better life and economic opportunities or smuggled in from the Southern border which is a hotbed of trafficking. When the federal law enforcement agencies rescue immigrant trafficking victims or those trafficking victims who are undocumented in US records, they are usually able to help them apply for visa status. However, it is case-specific, Detterline clarified. "Once they've been identified and they're working with law enforcement, they are able to themselves apply for certain types of visas that would allow them to stay in the country," she added. The two specific types of visas that are generally used — T Visa and the U visa.
The T Visa allows only certain types of victims of human trafficking, and their immediate family members to remain and work in the US temporarily, but only if they report the crime to law enforcement and agree to help in the investigation or prosecution of the crime committed against them. The U Visa, on the other hand, is a non-immigrant visa that is specifically allocated for those victims of crimes, who have suffered severe mental or physical abuse while in the US, provided they are willing to assist law enforcement in the investigation or prosecution of the criminal activity. While they cannot promise that a survivor of trafficking will get the visa, Detterline said they help them in trying to obtain them.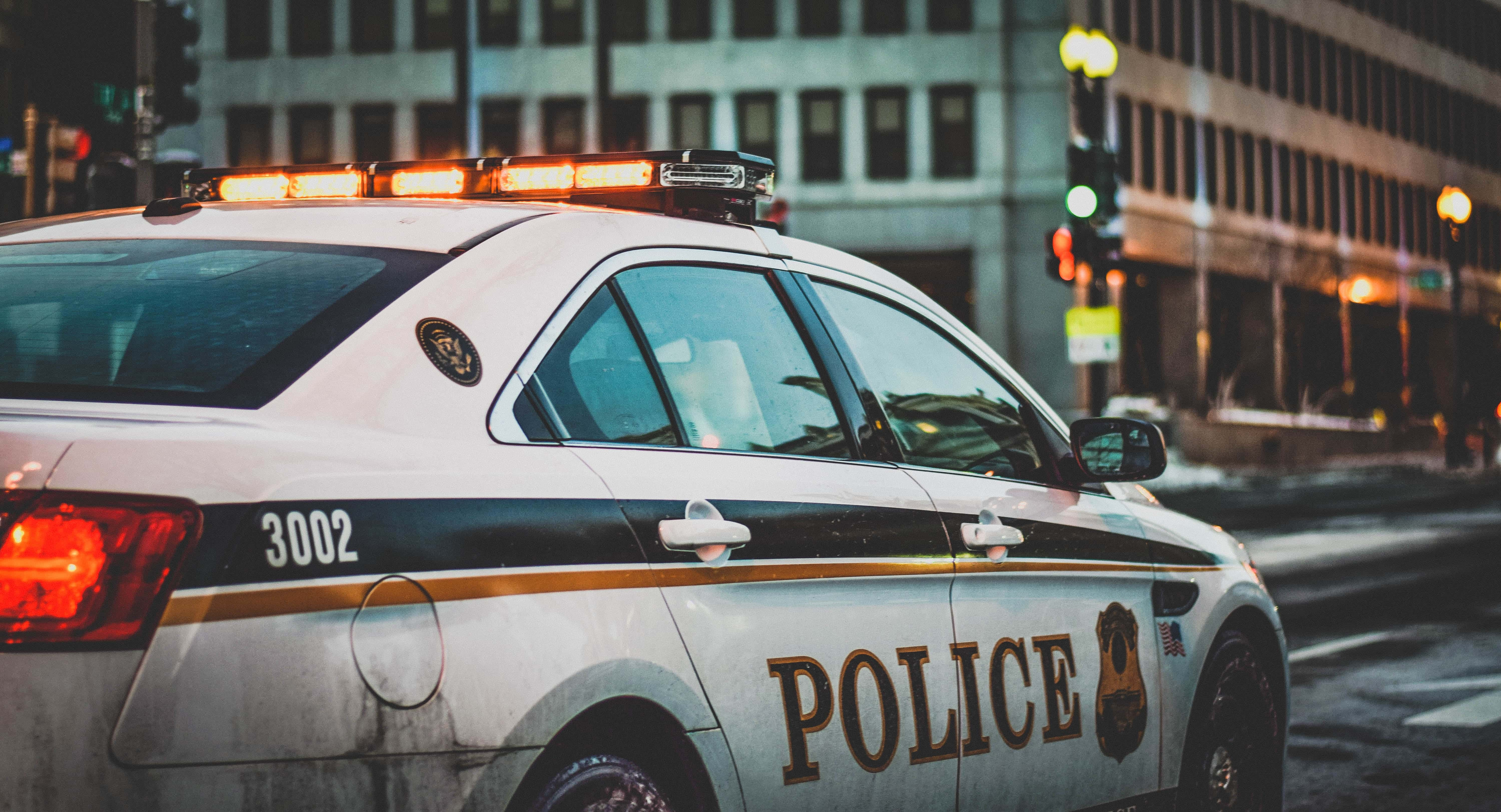 When it comes to arresting and prosecuting a trafficker for their crimes federally, the foremost thing is for the FBI to be able to prove that there is an interstate nexus involved. In cases of adult sex-trafficking victims, the agency needs to be able to prove some type of force fraud or coercion on the victim by the trafficker. "That can sometimes be very difficult for us to prove because a lot of that could just happen from what the trafficker was telling the victim or how they were behaving," Detterline elaborated. Sometimes that can be hard to prove in the cases of child-trafficking as well, where a victim constitutes a minor, aged under 18. "Specifically, we have to prove that the subject either knew or recklessly disregarded the age of the child. We don't have to prove up the force fraud and coercion part of it," she added.
Detterline sheds light on an important misconception that often accompanies trafficking. She said that the perception of the issues is that there has to be some sort of an international tie. In other words, a victim has to come from another country into the US. "But that's not accurate it's occurring within our borders, within each state, within each local area," she elucidated. "I think that perception is that little bit of the TV perception of, you know, a person being locked in chains, brought across on a boat or something. The trafficking here in the United States, that's not how it occurs. It happens in all of our neighborhoods in every ethnic background and every socioeconomic background - it's happening."
Detterline also laid down some of the indicators of human trafficking that could help members of the public identify traffickers. Juveniles typically live with their parents or a custodian and if they are either constantly running away and stay out late or they come back with lots of money or clothing that they can't afford to by themselves, it is typically a sign of somebody being trafficked. "I think another perception is that this only happens in like the poorest of communities where girls are in foster care. And while that's all true. It also happens in high socioeconomic neighborhoods where there are two parents in the home," Detterline clarified. "It is really about the trafficking or finding the vulnerable with them, and then exploiting that."
Furthermore, Detterline asserts that service providers and the community can also render their assistance to law enforcement in trafficking cases. "My biggest piece of advice is if you see something, say something," she said, quoting the campaign slogan made famous by the Department of Homeland Security. While the community is usually adept at reporting crimes and suspicious activity to the police, sometimes they just don't. She also stressed the importance of providing support to victims. "Victims have that one piece of vulnerability in them that the traffickers exploit and if the community can work to help, make everyone confident in themselves and feel valued, then maybe exploiters wouldn't be exploiting. Maybe there wouldn't be as many vulnerabilities," she added.
In light of the current scenario where we are faced with a global pandemic, Detterline mentioned that it hasn't hindered their investigation process. Instead, they have had to put public health safety first over everything else. They are out on the field with protective gear, but she said there hasn't been a significant decrease in the cases of sex trafficking. "It's continued throughout this pandemic," she added. "It's just a matter of us trying to, to stay safe ourselves and then keep the community safe when we're interacting with the public."
If you or someone you know may be a victim of trafficking, call the national human trafficking hotline at 888-373-7888 or text "HELP" to 233-733.