Why did Seventeen's Mingyu go on hiatus? Agency slams bullying allegations as 'false', fans say he's 'innocent' Mingyu, a member of the K-pop boy group Seventeen, has been facing accusations of bullying and sexual harassment. Several people claimed on a popular community site that the star belonged to a delinquent group when he was in middle school and allegedly bullied his schoolmates. A few days later Mingyu's agency Pledis Entertainment responded by saying that the claims were false. Mingyu was then accused of sexually harassing a female student while he studied at Burim Middle School.
He is the latest K-pop star to be accused of bullying. The month of February 2021 has been a tumultuous time for K-pop stars amid allegations of physical abuse and bullying, leaving their agencies in panic mode. A number of allegations have surfaced over the past several weeks that all accuse some South Korean stars of the same things: being a bully in school. Stars such as Hyuna, (G)I-DLE's Soojin, LOONA's Chuu, Stray Kids' Hyunjin and even 'Itaewon Class' actor Kim Dong Hee are all accused of similar offense.
RELATED ARTICLES
Park Hye-soo's agency denies bullying accusations, former classmates fire back saying 'go ahead with lawsuit'
Seventeen's Mingyu allegedly harassed a female student sexually, would 'say sexual jokes' around her
'If we... find any wrongdoing, we will clearly take action'
On February 28, Pledis Entertainment denied all accusations with another new letter. "We are making a statement on accusations that are being made online about Seventeen's Mingyu's school days," they began their letter, according to Allkpop. "First, we apologize for not issuing a faster statement. After the accusations were made, we made detailed investigations, including confirming with Mingyu and checking facts that we needed. During that process, we confirmed that there were differences between what was stated and what really happened."
The agency continued, "As there are a lot of situations with school bullying lately, our label believed that a thorough and definite check of the facts was necessary and we are currently checking every single detail. Our statement was delayed because of that. As we stated earlier, we used various methods to contact the victims so we could confirm the truth. We are currently still contacting people and checking with various classmates and others to check what happened."

"To tell you what we have found out so far, it is completely false that Mingyu bullied a disabled classmate. Mingyu remembered clearly who was being named as the victim, so after investigations, we were able to contact the classmate's mother. After we checked, she confirmed that Mingyu and the classmate were friends. The classmate's mother remembered the names of the actual bullies, and we confirmed that with her as well," the publication reported.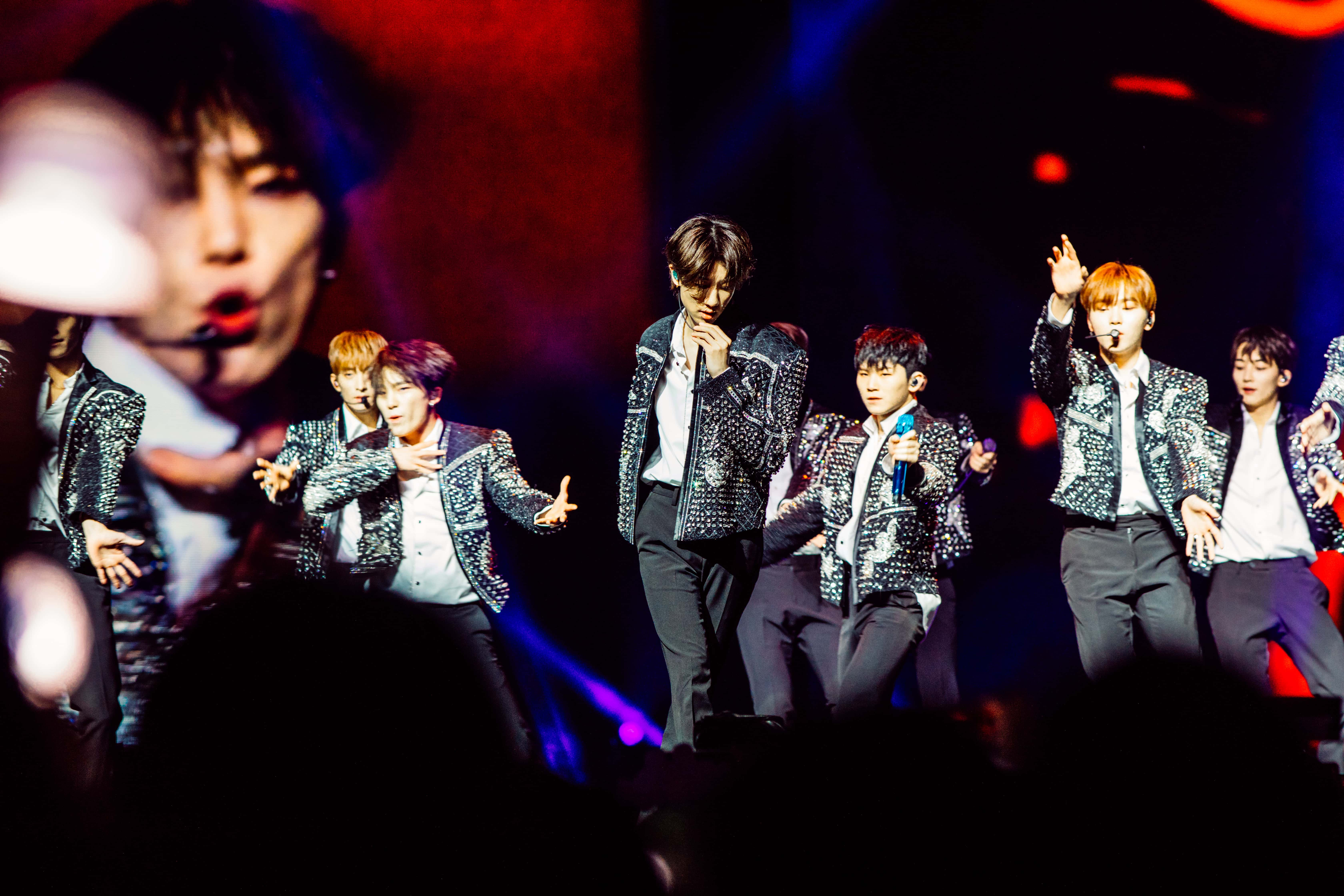 "Currently, the classmate is doing well in society and they do not want their past to be known. Even with that, they confirmed the details for Mingyu. Our label is currently still actively confirming the details of the other accusations. However, we are facing difficulties because it is hard to figure out who the exact poster is, and because many of the victims do not want to be contacted. We respect those who do not want to be contacted, and also will respect anyone who wants to meet with us any time to confirm the truth.

"We believe that the victim in bullying situations must be respected. However, we also believed that we had to take the necessary steps to confirm the truth, including from the victim. Because the problematic accusations are from when Mingyu was in elementary and middle school, we believe that we have to get as close to the actual situation as possible to uncover the truth." Towards the end of their statement, Pledis noted that "Mingyu is sincerely sorry to his fans that something like this even happened" and announced he will be going on an indefinite hiatus from upcoming activities. They added that he "is working hard to confirm all the details with the label".
"We also apologize for the concerns relating to our label artist. This is not the last statement that we will be making about the situation. We will continuously check the facts and take action accordingly. However, we ask you to understand because the process is not an easy one. It is most important to meet the victims and help them heal. Additionally, we cannot make the decision on our artist's life so easily. If we check the truth and we find any wrongdoing, we will clearly take action."
Fan reactions
Meanwhile, on Twitter, there are mixed opinions about the artist, but many are taking a neutral standpoint before concluding without evidence. "I noticed people jump into conclusions and hate him first without hearing his side of story. They went around and act like they knew everything and cursed him out. They hate him for what he was accused but they did not realize that they also did the same way.+," said a fan while another wrote, "Its funny how they're saying Mingyu was bullying but didn't they realize that they're bullying too?? Cyber bullying.. spreading rumor so he will get hate isn't that bully too?"
One fan notes, "they're always going to do clickbait but i hope fans and non-fans will remember it's innocent until proven guilty." Another fan tweeted, "Let this be a lesson to not take sides before hearing both stories and believe anything u see on the tl. Nonfans especially, please don't spread stuff, a lot are mistranslated, we're waiting for official statement. Please leave us alone to deal with this, u are not helping."
---
I noticed people jump into conclusions and hate him first without hearing his side of story. They went around and act like they knew everything and cursed him out. They hate him for what he was accused but they did not realize that they also did the same way.+

— 오래보아야예쁘다 (@_Ineath_) February 28, 2021
---
---
Its funny how they're saying Mingyu was bullying but didn't they realize that they're bullying too?? Cyber bullying.. spreading rumor so he will get hate isn't that bully too?

— mianhaee~ (@_baboyaaa) February 28, 2021
---
---
they're always going to do clickbait but i hope fans and non-fans will remember it's innocent until proven guilty.

— Après Gyu (@apresmoa) February 28, 2021
---
---
Let this be a lesson to not take sides before hearing both stories and believe anything u see on the tl. Nonfans especially, please don't spread stuff, a lot are mistranslated, we're waiting for official statement. Please leave us alone to deal with this, u are not helping.

— 𝚂𝚟𝚝;☾arat*‧₊ (@Seventeenofc2) February 28, 2021
---
Share this article:
Seventeen Mingyu break Pledis Entertainment deny bully allegations fan reactions