Blackmail, drunken sex on a plane, and an abortion: Teacher confesses to sordid saga with teenage student A science teacher reportedly had sex with a 16-year-old student in a plane toilet before telling him a month later that she was pregnant and had to undergo an abortion.
Ellie Wilson, a 29-year-old teacher from Dursley, Gloucestershire, reportedly enticed her pupil on a plane and lured him into the restroom cubicle where the pair proceeded to have sexual intercourse, according to reports.
A Bristol Crown Court heard that the duo continued having sex as she was perched on one leg in the cramped facility. Later, she allegedly told him that she was pregnant and would have an abortion, which was allegedly "hard for him to comprehend", Daily Mail reported.
The court further heard that after the first time, the 16-year-old started believing they were in a proper relationship - going on dates together to Nando's and bringing flowers and chocolates to his "girlfriend". However, a jealous friend of the boy threatened to blow their cover unless Wilson would have sex with him as well.
The teacher refused to comply and confessed the entire episode to her superiors at the secondary school. Both the identities of the boy and his school cannot be revealed due to legal reasons.
Wilson has now denied four charges of sexual activity with a child by a person in a position of trust between August and September 2015. The boy described in detail during the trial how the sexual encounter transpired while they were on a flight back from a school trip to Africa.
According to him, both were reasonably drunk from the complimentary alcohol being offered on the flight. Wilson then suddenly began kissing him, he said. She allegedly had a boyfriend at the time.
In the police interrogation played to the court, the boy said, "I was in shock. She kissed me properly, on the lips. There was a lot of body touching."
He said she "slid her hand down my boxers, there was a little foreplay," adding: "That went on for a bit. Then she proceeded to go into the toilet. She called me in. I walked in, closed the door and locked the door. We proceeded to kiss and touch and at this point, she had my hand down her boxers. From there, she pulled down my jogging bottoms and she was placed on her knees. My back was against the wall and she knelt in front of me."
He continued: "Then when she stood up, my trousers were down anyway and she pulled her trousers down. She moved her left leg up and I held it in my right arm with her foot against the door. It became difficult, it wasn't working - she's very tall. She demounted and turned over... so her hand was pressed against the back of the toilet and here we had intercourse. I slid my hands up her top through her bra. She turned around to face me. She sat down on the toilet - at this point, I'm down onto my knees and we carried on having intercourse this way."
According to him, after they had finished having sex, "she stood up and got dressed and we had a conversation about how to get out of the bathroom. We came out, sat down where we were sat at the last point."
Virginia Cornwall, prosecuting, then described to the court how the duo became close during their holiday in Africa. After other teachers and pupils went to bed, they would reportedly "pair up" for activities and stay up late talking to each other. This apparently led to an "erosion of boundaries."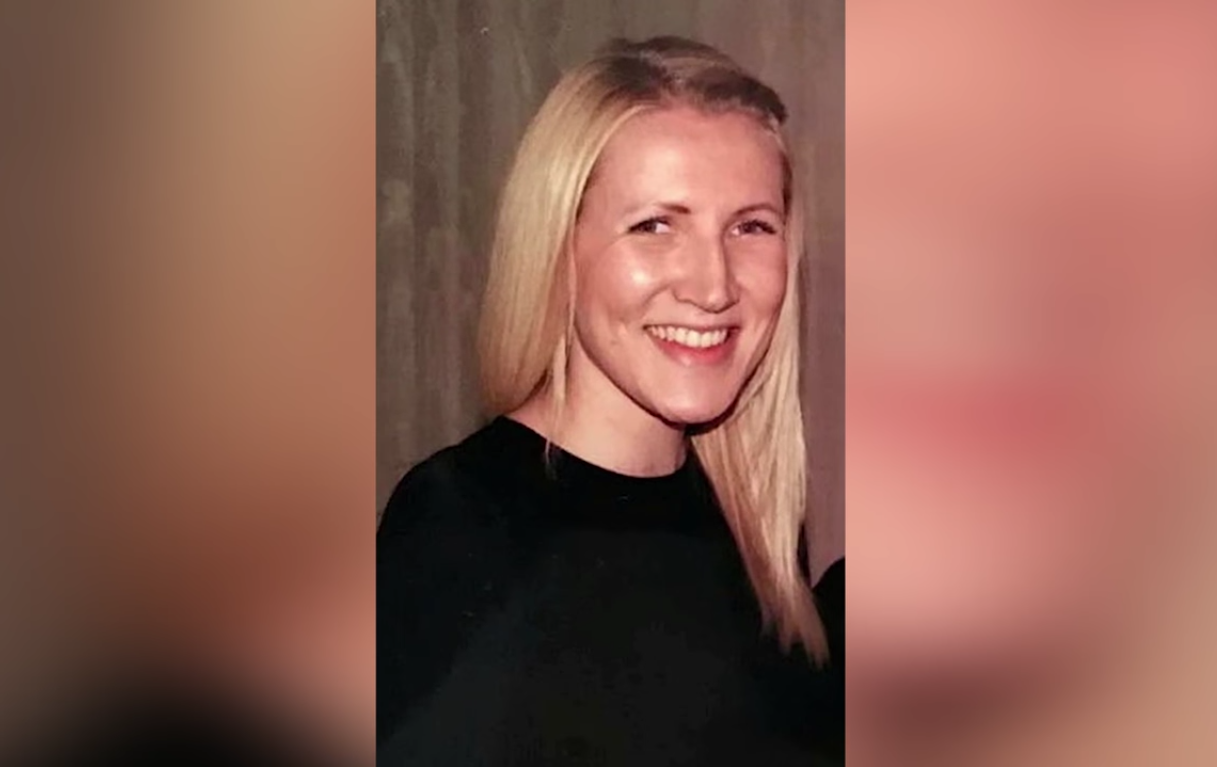 On the coach back to the airport, the teacher held his hand all the way before the group took a flight back to the UK. The 16-year-old described himself as "fairly intoxicated" when the intercourse took place and asserted that all the teachers and pupils were drinking on the flight.
The alleged "victim", who is now 19, further said in the police interview: "We spent a lot of time together. We were on a coach. It was a four-hour journey to the airport. On the coach, everything seemed normal. We were sat in the back row - I noticed that she was asleep and she touched my hand a little bit. I moved my hand. It all kicked off from there. We boarded the plane and had alcohol - it was a long haul flight so all your drinks are free. We were probably drinking too much. I was fairly intoxicated. We sat chatting for a bit. We were just talking. It all got a bit touchy - of course, I am a bit drunk and I touch her back."
A month later, Wilson told him she was pregnant.
Cornwall said: "The single incident on the plane... she told him had led to him making her pregnant. She told him because she was scared and she didn't know what to do. She intended to have an abortion. She kept this entirely from her partner. This was difficult for the pupil to digest, to understand."
Cornwall called Wilson a "risk taker". Aside from teaching science, she was also the head of Key Stage Four at the school, she said.
She said: "This defendant was, in 2015, considered a bright and capable teacher. She was a science teacher. Not only was she a science teacher regarded highly by colleagues. She was, however, a woman who had a different side to her. She was a woman who was having a clandestine relationship with a 16-year-old pupil. She is a woman who is a risk taker."
She added: "These are offenses alleging a breach of a position of trust. We assume, expect and want our teachers, our social workers and those that look after children and educate them to behave in a way that is not predatory; that is not sexual. It was the circumstances in which the two interacted on the school trip that led to an erosion of boundaries and it was her responsibility as the adult to ensure there was no erosion of boundaries. She was a 26-year-old woman, he was a 16-year-old boy."
The boy described in detail how their relationship blossomed during the trip to Cornwall, who summarized it in court: "They camped out - it was an outdoor-based activity programme, camping cooking their own food. When there was pairing up, the pupil said often they would be paired up together. They spent a lot of time together during activities."
She added: "It was her, choosing to be with him. There were late night chats where others had gone off to bed in their tents. The sorts of chat that he was unfamiliar with. (On the flight back) the 16 and 17 years old were able to drink. The adults were drinking. It was alcohol that you may find on the evidence which contributed to a lack of inhibition on the part of this defendant - the intimacies that had built up and the attraction that had developed were realized in what was close contact on the plane and flirtatious touching. She had become aroused and sexually interested by the pupil and beckoned him into a toilet on the flight and it is then that they had (sex)."
As previously mentioned, another pupil became jealous after learning about the encounter and blackmailed Wilson that if she wouldn't have sex with him, he would expose the pair.
Cornwall said: "Another pupil became aware of what had happened and started emailing Ms. Wilson threatening to expose her unless she, in turn, would have sex with him. She engaged with this blackmailer. Instead of going immediately to a superior she tried to deal with it herself. It isn't I suggest to you a usual reaction. She tried to cover it up until it got to a point where she couldn't cope with it. She told the deputy head in the middle of February 2016 and the school monitored her emails and police were informed. The child (who emailed her) was dealt with and removed from the school."
As the trial continues, Wilson has been struck off based on a recommendation from the National College for Teaching and Leadership.
Share this article:
School teacher drunken sex student plane toilet before pregnant month later ellie wilson