'Santa Clarita Diet' season 4: Release date, plot, cast, trailer, news and everything else about Drew Barrymore's zombie comedy Zombie shows aren't a new concept. The undead has terrified and spiked our adrenaline levels on many occasions thanks to likes of 'The Walking Dead' and 'Z Nation.' However, never has a show made us root for zombie or howl in laughter — until 'Santa Clarita Diet' came about.
With Drew Barrymore portraying Sheila Hammond, an average real estate agent turned zombie, the show is already enticing enough, but add Timothy Olyphant as a supportive and loving husband Joel to the mix, a couple of teenagers who would do go to any lengths to support Sheila, and we have a comedy gem on our hands.
Release date:
Season 3 of the show premiere on Netflix March 29, but we are yet to get an official confirmation from Netflix, but if that brilliant season 3 cliffhanger is anything to go by, we are getting a season 4 soon enough, possibly in the first half of 2020.
Plot:
'Santa Clarita Diet' is the story of the Hammonds, who were living their quiet suburban life as a realtor couple, when a zombie virus attacked Sheila - their lives were never the same. Their priorities went from selling houses and keeping their fiery teenager out of trouble to scouting for horrible people who can become meals for Sheila without causing her too much guilt.
With the aide of their daughter and their teenager neighbor, Sheila and Joel start killing neo-nazis, domestic abusers, etc, even as they try to contain the repercussions of their actions, and stop the virus from spreading, while also trying to escape the various groups that want to harm the undead, ranging from Knights of Serbia who have sworn to kill zombies to evil scientists who want to capitalize on the black goo running in the body of the undead.
Cast:
Drew Barrymore as Sheila Hammond
A member of the Barrymore family of actors, Drew achieved fame as a child actress with her role in 'E.T. the Extra-Terrestrial' and has since won many accolades including a Golden Globe, a Screen Actors Guild Award, and a BAFTA nomination. Despite a tumultous and highly publicized personal life, Barrymore has had a very illustrious career, having been part of some of the biggest cult classics, inlcuding '50 First Dates,' 'Never Been Kissed,' 'Charlie's Agels' and 'Scream.'
Timothy Olyphant as Joel Hammond
The veteran actor, who is best known for his roles in 'Deadwood,' 'Hitman,' 'A Perfect Getaway' and 'Justified,' Olyphant portrays the ever-loyal hubby to Sheila. Olyphant was often cast in supporting villainous roles in the early stages of his career but went on to become a staple in the comedy genre having appeared as the lead in many movies and TV shows.
The two other staples of the show are Liv Hewson who portrays Abby Hammond, the daughter of the Hammond household, and Skyler Gisondo as Eric Bemis, their neighbor and zombie expert who has a crush on Abby.
Nathan Fillion's head is Gary West, the realtor that Sheila nearly kills, while Zachary Knighton and Jee Young Han will portray the couple Paul and Marsha respectively, who will drive the story forward in season 3. Natalie Morales's Anne, who believes Sheila to be a prophet of god, will also have a major role in season 3.
Creator:
Victor Fresco
Fresco, who has served as a television writer and producer for many years, has been a part of 'Mad About You,' and the comedy series 'Andy Richter Controls the Universe.' He also created the shortlived 'Better Off Ted,' 'The Trouble with Normal' and 'Sean Saves the World.'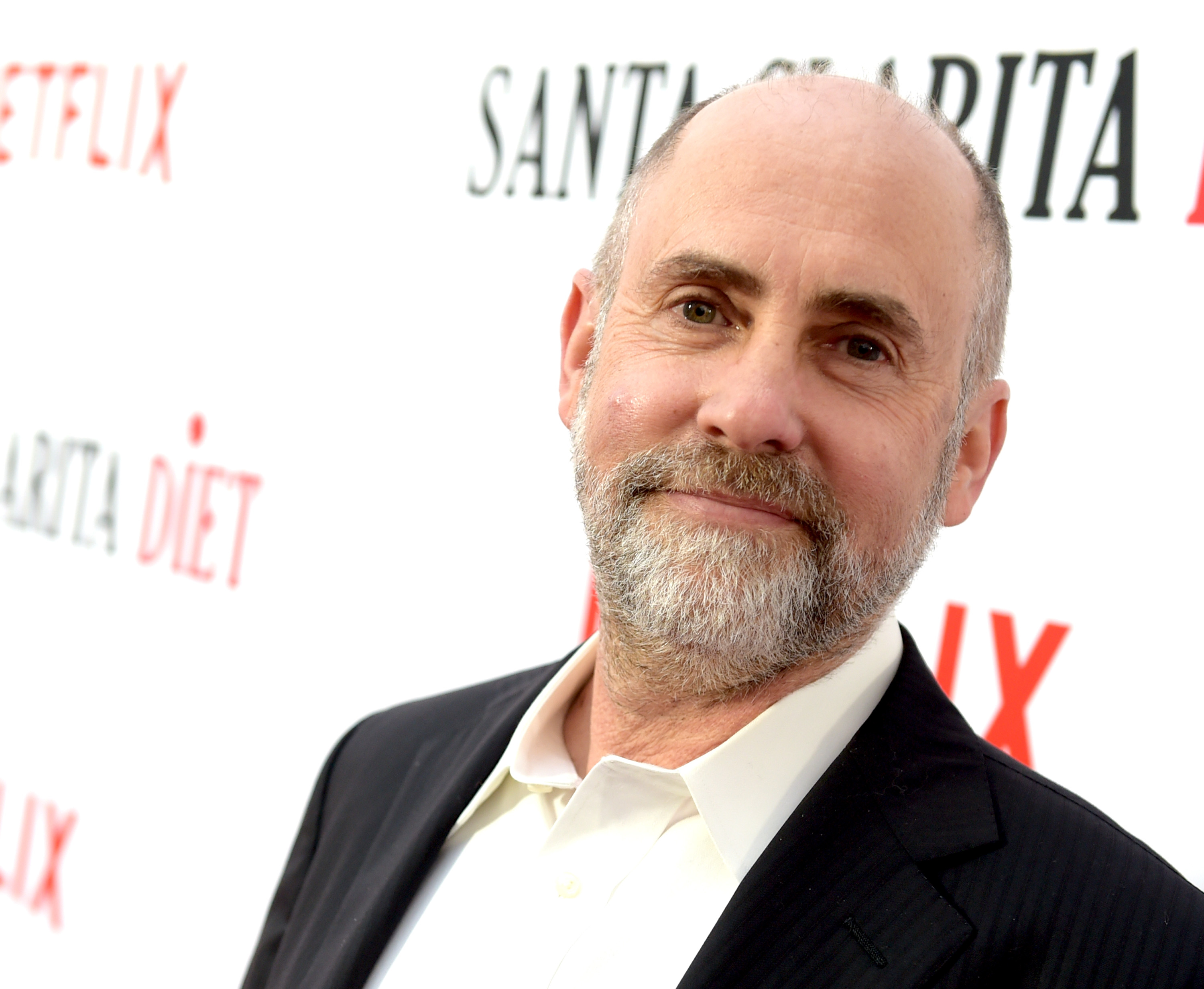 Fresco reportedly came up with the premise of the show as he wanted to make a family show and approach it in a way that has never been seen before. The zombie angle was taken because of his interest in exploring the concept of narcisism, while the setting of Santa Clarita was chosen because of the neighborhood's middle class residents.
Trailer:
The trailer for season 3 shows Joel and Sheila considering — for the first time — that one of them is, for all theories and purposes, immortal. While Sheila's penchant for human meat is getting them into trouble that they should ideally be avoiding. As amazing as Joel and Sheila's relationship has been in the last two seasons, the upcoming season 3 is going to show just exactly how adorable they can be.
Where to watch:
You can watch 'Santa Clarita Diet' as soon as it is added to the Netflix library.
Season 1 recap:
The freshman season of the comedy series was all about Sheila's rebirth and accepting that she is a much stronger, bolder version of herself and she is in love with the new her. Her husband, however, takes a little time adjusting to the new changes but is adamant of being by her side, whether the new normal makes sense to him or not. They make a lot of mistakes along the way, especially Sheila who finds it impossible to survive without feasting on human flesh.
However, they get a hang of things towards the end of the season, thanks to the help of their daughter and her BFF/potential BF
Season 2 recap:
In season 2, we saw Sheila trying to quench her hunger for human meat without getting caught by preying — mostly — on the "bad guys." Meanwhile, Joel was hell-bent on "curing" his wife with the help of his daughter and zombie-expert teenage neighbor.
During the course of events, they find more people with Sheila's "condition" and also figure out what is causing people to become zombies. Armed with this information and the awareness that there are people they will have to fight, Sheila, Joel, Abby, and Eric enter the next phase of this crazy chapter in their lives - which apparently involved Sheila being a messenger of God, thanks to Eric's mother's God-loving, Christian, cop girlfriend.
Season 3 recap:
In season 3, the Hammonds could not catch a break, as one thing after another went wrong, but even as everything seemed hopeless, someone would come to their rescue - usually, its someone that has been touched by Sheila's kind words or her positivity. We also saw Joel and Sheila contemplating with the idea of immortality, and Joel finally accepting Sheila's offer to bite him. However, things did not turn as we expected them to, in the final moments
As Liv Hewson, who plays Joel and Sheila's daughter Abby told MEA WorldWide (MEAWW) regarding season 3, "The Hammonds have to deal with a world beyond their house for the first time." The family so far has been focused on making sure Sheila is okay. "How can we make sure that we are okay? But now, it's how do we make sure the world is okay. How do we make sure that everyone's okay? So that complicates things a little bit," they said.
Meanwhile, Abby and Eric's love story progresses slowly but beautifully, and as Hewson promised us, "It's exciting... I think people will be really happy with it."
If you are a fan of 'Santa Clarita Diet,' you will also like:
iZombie, Scream Queens, Supernatural, Buffy the Vampire Slayer, and Ash vs Evil Dead