San Jose mass shooting: 'Bipolar' suspect Samuel Cassidy accused of raping ex during violent 'mood swings' TRIGGER WARNING: This article includes sexual violence content. Viewer discretion is advised.
SAN JOSE, CALIFORNIA: Samuel Cassidy, the suspect in the mass shooting that took place at the Santa Clara Valley Transportation Authority (VTA) killed eight people before turning the gun on himself. Shocking details about his past have surfaced since the incident including the sexual assault case against him from March 2009.
According to court records, Cassidy told his ex-girlfriend on Valentine's Day 2009 that he would break up with her unless she engaged in anal sex with him. In a sworn court declaration from March 2009, Cassidy's ex-girlfriend said Cassidy told her he would travel to a getaway to Monterey that she had booked only if she was ready to give in to his sexual desires.
READ MORE
San Jose mass shooting: Was suspect Samuel Cassidy mentally ill?
Oneida Casino shooting: Three killed in 'targeted' shooting in Wisconsin hotel, gunman shot dead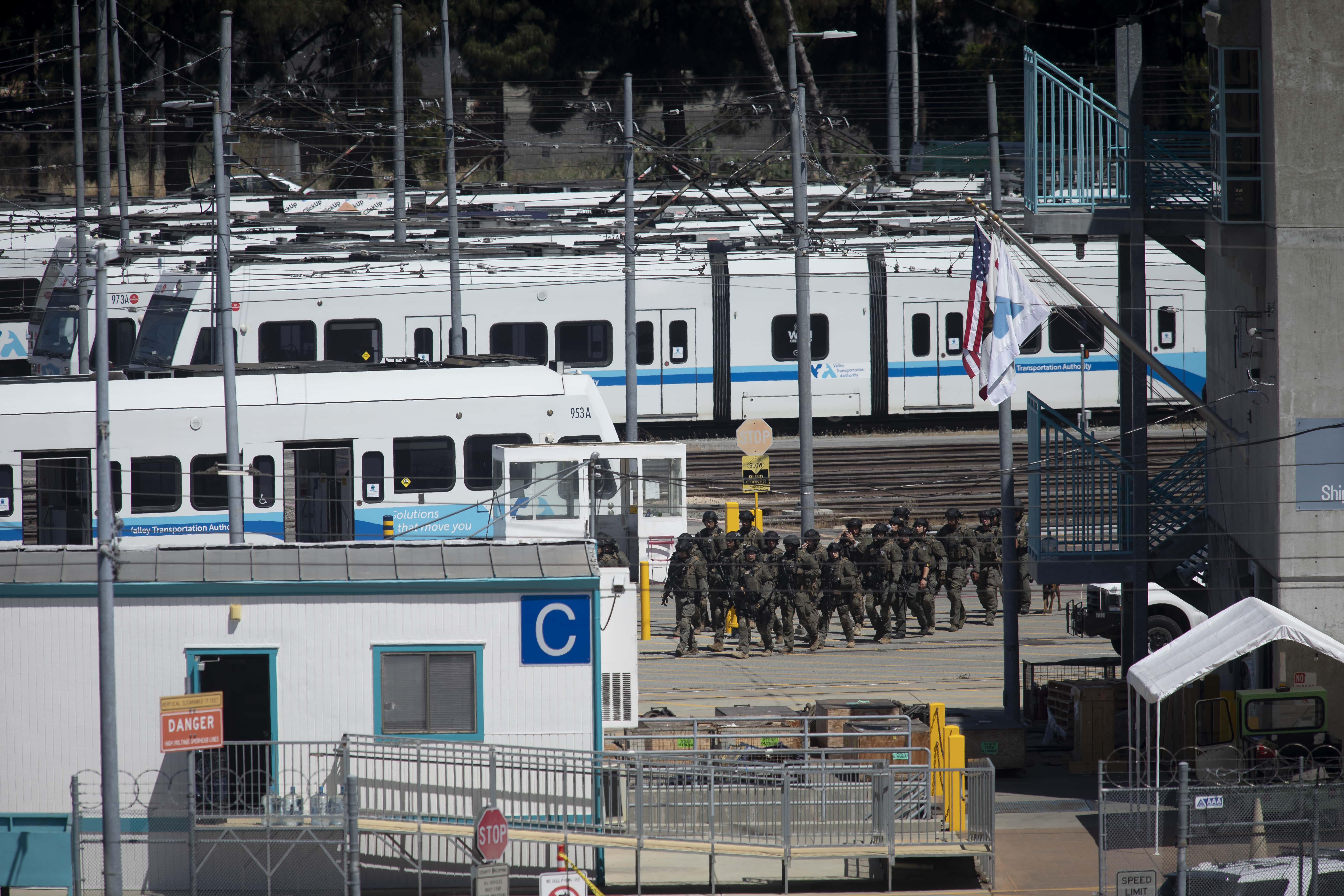 Samuel Cassidy allegedly raped his ex-girlfriend
According to the filings and the ex-girlfriend's lawyer, Robert Gary Cummings, the couple met on Match.com. While their relationship only lasted about a year, just two months in, Cassidy proposed to her, Cummings told The Daily Beast. The relationship got so toxic that the pair filed domestic violence restraining orders against one another, he added.
Cassidy's ex-girlfriend had filed the court documents in response to a domestic violence restraining order he had filed in February 2009 against her. She said she dated Cassidy on and off for a year and alleged that he had violent mood swings as a result of his bipolar disorder. Cassidy's ex-girlfriend alleged his demeanor worsened after he drank large amounts of alcohol.
His ex-girlfriend said, "He also played several mind games which he seems to enjoy." She detailed several instances of sexual assault she endured at his hands in the court documents. "Several times during the relationship he became intoxicated, enraged, and forced himself on me sexually," records show. Cassidy's ex-girlfriend said he would restrain her arms to her side and force his weight on her. The woman said she was just 5-foot-4 and weighed 120 pounds whereas Cassidy was 6-foot-1 and weighed 200 pounds.
The woman alleged he tried to forcefully convince her for anal intercourse on several occasions. She said she would try to fight him off and he would apologize later and promise to never do it again. The court documents also reveal another such incident from September 2008 where Cassidy allegedly pushed the woman on the bed and forced her to have sex with him. Court documents also reveal that Cassidy stole tools and equipment from his current and former employers.
Samuel Cassidy set fire to his own home before carrying out the shooting
Sources said 57-year-old suspect Cassidy had set fire to his own home which stands on Angmar Court before carrying out the bloodbath at the rail yard. "It would appear as if the fire was set as the shooter was on his way to the worksite," San Jose Mayor Sam Liccardo said in a statement. A bomb squad was present at the shooting location after police received information about explosive devices inside the VTA building.
From the time shots were heard at the VTA yard, San Jose firefighters responded to an emergency call and rushed to a home about 10 miles away from the shooting location. Cassidy's home near 1100 Angmar Ct. was up in flames and firefighters could smell an accelerant when they arrived, according to sources. Investigators believe there was ammunition inside the home and they are trying to figure out if there is a connection between the fire and the shooting, San Jose County Sheriff's Deputy Russell Davis said.
Share this article:
samuel cassidy ex girlfriend alleges he raped her court documents sexual assault