Who is Ryan Bane? Boyfriend of 'missing' Sarm Heslop accused of abuse REFUSES search inside Caribbean yacht VIRGIN ISLANDS: The search continues for a 41-year-old British woman who went missing from a boat that was moored off the coast of the US Virgin Islands on March 8. Now the police department is saying that the woman's boyfriend, an American man, has acquired a lawyer and will not allow them to search the vessel.
Sarm Heslop, a former flight attendant, was last seen on the 47ft yacht, the Siren Song, which is owned and operated by her boyfriend, on the evening of March 7, 2021, after the couple went out for dinner. Heslop left the UK and moved to the Caribbean where she learned to raft and jump off waterfalls. She started her career as a chef and fell in love with American yachtsman Captain Ryan Bane.
RELATED ARTICLES
Who is Sarm Heslop? Woman goes missing off boyfriend's yacht, he waits for 10 hours before reporting
Who is Lisa Ann Vais? Illinois woman disappears en route to Alabama, phone last 'pinged' in North Carolina
The Virgin Islands Department of police sent officers to meet Bane at around 2.30 am on March 8 when he reported her missing. Officers conducted an initial land search and told Bane to contact the Coast Guard, who did conduct a search of the boat later that morning.
However, Virgin Islands police now state that Bane lawyered up and didn't allow them to search the boat since Heslop went missing nearly two weeks ago. According to Bane, the couple had been for dinner to a restaurant, leaving at 10 pm in line with the local Covid-19 curfew and taking their dinghy back to the three-berth, £500,000 ($693,500) vessel, anchored 120ft from the secluded Frank Bay.
They went to sleep, Ryan says, and when he woke up at 2 am after his yacht's anchor alarm sounded, Sarm had disappeared.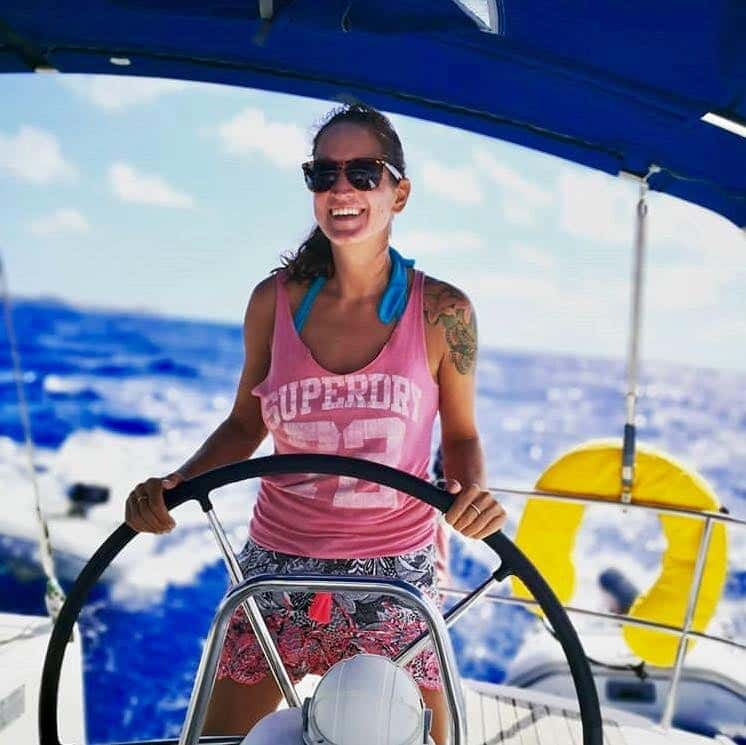 According to a report by Crime Online, Bane has a history of domestic violence. Cori Stevenson, Bane's ex-wife, provided a verbal account and extensive documentation to CrimeOnline about her 2008 marriage to Bane. "Stevenson, who met and married Bane in Michigan, said that Bane's demeanor toward her changed almost immediately after their wedding and that she cut their honeymoon short because she was concerned for her safety."
"After years of a difficult and allegedly abusive marriage, Stevenson divorced Bane in 2014," the report added. CrimeOnline obtained a copy of a 2011 arrest report "charging Bane with simple assault against his then-wife Cori Bane, now Cori Stevenson."
"Stevenson provided screenshots of her email correspondence with Virgin Islands Police Department [VIPD] alerting them to her concerns about Bane. The messages show that Stevenson provided a detailed account of her history with Bane along with court documents pertaining to their marriage and divorce."
"Soon after reporting Ms Heslop missing, Mr Bane acquired the services of an attorney," a spokesperson for the police department said in a statement on Friday, March 19. "Upon his attorney's advice, Mr Bane exercised his constitutional right to remain silent and denied officers' requests to search the vessel."
Bane's lawyer, David Cattie, said that his client immediately called 911 when he realized she was missing around 2.30 am, "then traveled to meet members of the [Virgin Islands Police Department] to give a statement regarding Sarm."
"Later that morning, the US Coast Guard came to Mr Bane's vessel (Siren Song) at Mr Bane's request," Cattie said in a statement. "Multiple USCG officers boarded the vessel and interviewed Mr Bane on the vessel. Mr Bane, at the request of Sarm's family, then turned over her personal belongings to [Virgin Islands Police Department], including her cell phone, iPad, passport, etc."
It has been widely reported that Bane, who was still on board, waited almost 10 hours to report his girlfriend missing.
On Thursday, March 18, Heslop's family said that they were "shocked and distraught" that she is still missing. "We would like assurance that the authorities in the Virgin Islands are doing everything possible to find her and that the investigation into our beautiful and cherished daughter's disappearance includes a comprehensive fingertip search of the boat," the family said in a statement.