Rose McGowan pens open letter claiming Anthony Bourdain's girlfriend is not to be blamed for his suicide
In her letter, Rose claims that the celebrated chef reached out for help, before taking the drastic decision to end his life Rose McGowan (Getty Images)
Rose McGowan has penned down an open letter to her 'fellow humans' regarding the recent suicide of her dear friend, celebrity chef Anthony Bourdain. In her letter, the actress claims that the celebrated chef had reached out for help, before taking the drastic decision to end his life.
"I know before Anthony died he reached out for help, and yet he did not take the doctor's advice," she wrote in an open letter published "at the behest" of Asia Argento which came out on Monday.
"Anthony was open with his demons, he even wrote a book about them," McGowan continued, adding that, "Anthony told a mutual friend, 'He's never met anyone who wanted to die more than him.' And through a lot of this last year, Asia did want the pain to stop."
"But here's the thing, over their time together, thankfully, she did the work to get help, so she could stay alive and live another day for her and her children. Anthony's depression didn't let him, he put down his armor, and that was very much his choice. His decision, not hers. His depression won," she remarked.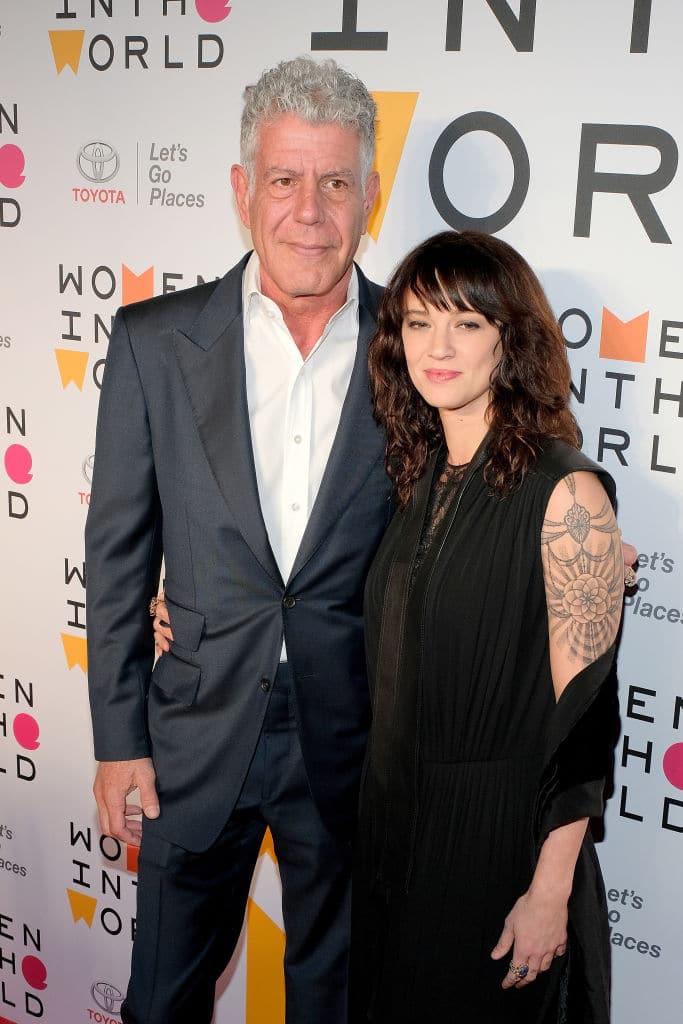 The #MeToo activist also came to the defense of Asia, and asked fans of Bourdain to "NOT do the sexist thing and burn a woman on the pyre of misplaced blame." This comes after Asia was allegedly spotted by TMZ holding hands with another man in Rome while Bourdain was shooting in France.
"Anthony's internal war was his war, but now she's been left on the battlefield to take the bullets. It is in no way fair or acceptable to blame her or anyone else, not even Anthony," McGowan wrote. And in a bid to keep the blame away from Asia, she even shared about the couple's relationship in her letter.
"When Anthony met Asia, it was instant chemistry. They laughed, they loved and he was her rock during the hardships of this last year," she wrote, adding that the couple "loved without borders of traditional relationships, and they established the parameters of their relationship early on. Asia is a free bird, and so was Anthony."
Continuing, she remarked, "I've heard from many that the past two years they were together were some of his happiest and that should give us all solace."
McGowan's open letter comes moments after Bourdain's ex-wife, Ottavia Busia-Bourdain shared a picture of their 11-year-old daughter, and in the post, called her "so strong and brave."
Bourdain's ex posted the picture on Monday, which showed an Ariane dressed in all black and tall studded boots, clutching closely a microphone at DROM music venue in Alphabet City. For all those who aren't aware of this, Ariane is Bourdain's only child.
Ottavia's post read, "Our little girl had her concert today. She was amazing. So strong and brave," the proud mom captioned the photo. "She wore the boots you bought her. I hope you are having a good trip, wherever you are."