Reporter stops live stream to help rescue dog trapped in Hurricane Florence flooding A reporter in New Bern, North California reportedly interrupted a live coverage of the flooding in the region caused by Hurricane Florence and rushed to rescue a dog in the middle of the broadcast. The reporter Julie Wilson, with the ABC local station WTVD, was in the middle of recording a Facebook Live video when she saw a local woman, identified as Tasha, struggling to rescue her dog from a flooded house.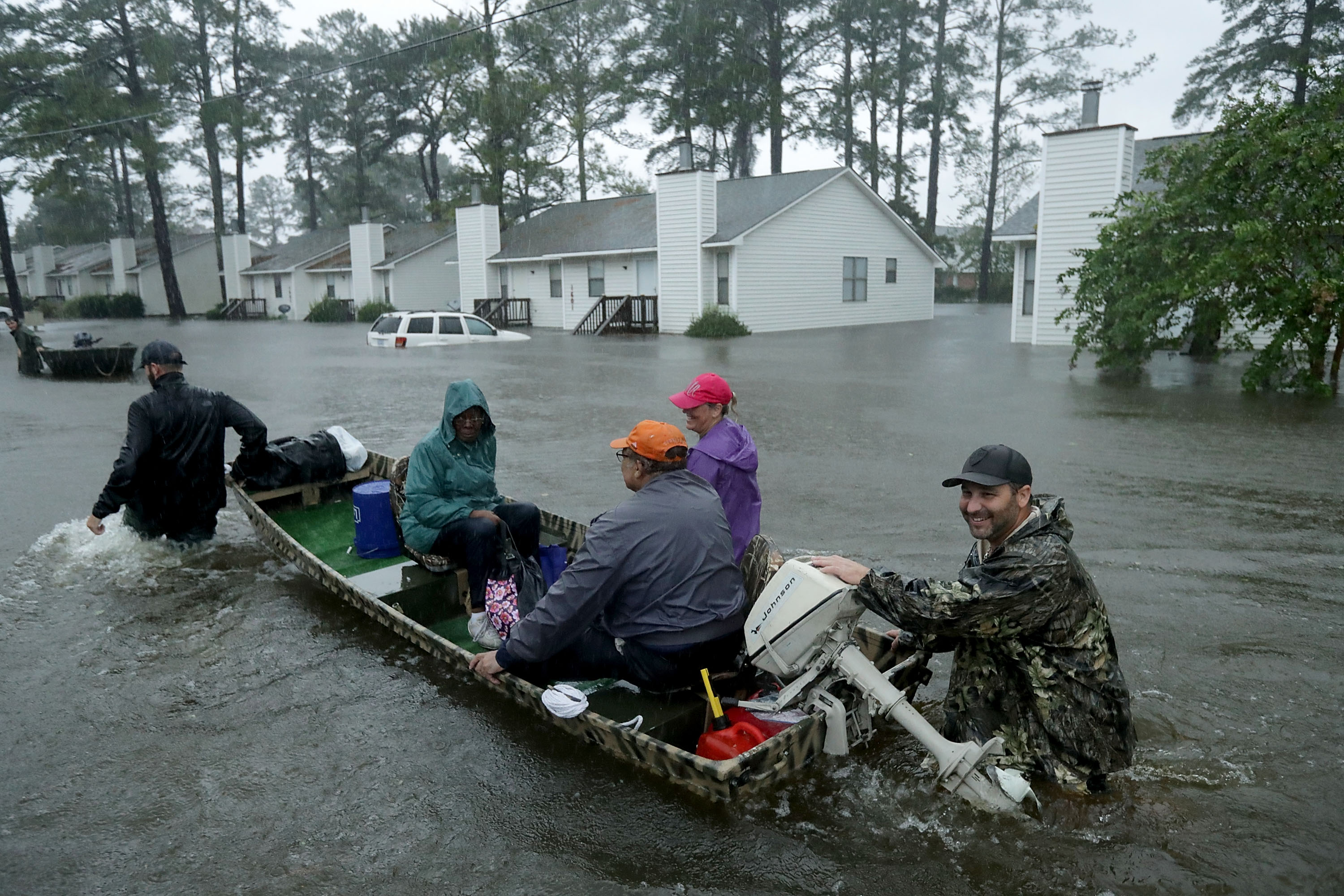 "Do you think that is safe," Wilson asked the woman who was trying to lead the injured dog out of the house. "It's my daughter's therapy dog. I have no choice," Tasha responded. After seeing the woman struggle, Wilson went with her to her house and helped Tasha pick up her large dog, a Rottweiler, and carry her through the water. The entire incident was caught on camera by WTVD in the live stream video.
"Nobody's leaving the dog in this mess. That's what we're doing out here," Wilson can be heard saying in the video.
After rescuing the dog from the flooded house, Wilson put the dog down and Tasha and her dog walk away together in shallow, knee-deep water. Tasha also tells Wilson that her son is still inside a house rescuing another dog, according to ABC News.
Hurricane Florence has left more than 800,000 people without power and at least five people have been found dead because of the storm. Florence, which was reclassified as a tropical storm, caused wind gusts as high as 105 mph in Wilmington, North Carolina, is the strongest wind the city has felt since 1958. Certain parts of North Carolinas has received nearly 23 inches of rain and the National Weather Service said that it expects that certain regions in the state are going to experience 15 inches of more rainfall.
Share this article:
Reporter stops livestream to help rescue dog trapped in Hurricane Florence flooding