ABC has given a straight-to-series order for 'Reef Break', a new crime drama starring Poppy Montgomery, produced by ABC in partnership with M6. Montgomery will also executive produce the series, which is based on her idea, along with Ken Sanzel, who will write the series as well as serve as showrunner.
'Reef Break' will tell the story of Cat Chambers, a thief-turned-fixer for the governor of a stunning and seductive Pacific Island paradise. As an impulsive, reckless and irresistible woman, Cat's less-than-perfect past gives her an instinctive gift for understanding crime and criminals as she becomes enmeshed in fast-paced, high octane adventures and island intrigue. Cat's reappearance also makes waves for old friends, enemies, and lovers, including an FBI agent ex-husband, her imprisoned crime boss and a police detective lover who is in over his head.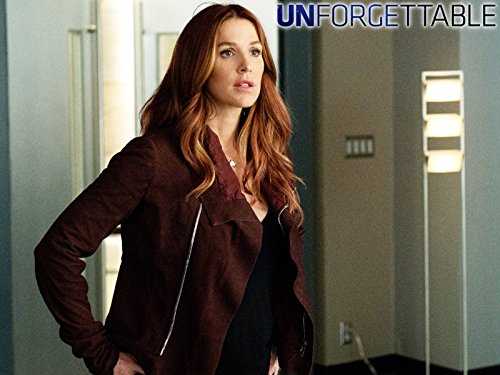 Channing Dungey, president, ABC Entertainment, said, "We're thrilled to add this new series fronted by Poppy Montgomery to our summer 2019 slate. It's an exhilarating and suspenseful ride set against some of the most beautiful locations." Adding to that, Keli Lee, managing director, International Content, Platforms and Talent, ABC Studios International, said, "ABC Studios International is very excited to be in business with Poppy Montgomery and Ken Sanzel, the dream team behind this fantastic new series. We anticipate a series that will engage
audiences around the world and are thrilled to work with our partners, M6 and ABC Network on this truly global initiative."
The series will air on ABC in the U.S., and M6 in France.
Poppy Montgomery starred in two long-running CBS drama series, 'Without A Trace', which ran for seven seasons, for which she was nominated for a SAG Award, and 'Unforgettable', which ran for five seasons and for which she was nominated for a People's Choice Award. Montgomery also served as executive producer on 'Unforgettable'. 
While executive producing and starring in 'Unforgettable', Montgomery developed and executive produced the television movie (and backdoor pilot) 'Sworn to Silence' for Lifetime starring Neve Campbell.
On the big screen, her feature credits include the independent film 'Between', which premiered at the Sundance Film Festival and '50 Ways to Leave Your Lover', which premiered at the Tribeca Film Festival. She also starred alongside Diane Keaton in Garry Marshall's 'The Other Sister', alongside Eddie Murphy in the acclaimed comedy 'Life', and starred in the cult classic 'Dead Man on Campus' for Paramount Studios.