Is Harry afraid of going to UK? 'London is a trigger' he tells trauma therapist, lets cameras film session
In Apple TV+ documentary titled 'The Me You Cannot See', Prince Harry spoke about how he feared flying into London most of his life Harry, the Duke of Sussex, opened up in the Apple TV+ documentary that dropped on May 21. In it, he explains how he feels hunted on UK soil and bared his soul when he allowed cameras to record a session of EMDR (Eye Movement Desensitisation and Reprocessing) therapy session. It was reportedly an "extraordinary" therapy. Harry received the treatment session for his anxiety attacks that are triggered every time he flies into Britain.
Harry closed his eyes while he tapped his chest during the EMDR session and informed viewers that he was doing it to cope with the trauma he experienced while on UK soil where he felt like he was being "hunted".
RELATED ARTICLES
What is 'genetic pain'? Prince Charles told Harry would have to suffer like him, advised son to 'play the game'
Pregnant Meghan Markle broke down as she HAD to attend royal event after revealing suicidal thoughts to Harry
The Duke of Sussex opened up about his mental health in the documentary series with Oprah Winfrey and said that he "always felt worried" when he flew back to London. But he became consciously aware of his anxiety only after he began to undergo therapy.
The documentary 'The Me You Can't See' also saw him express how "everything felt tense" when he traveled to London "because of what happened to my mum, and because of what I experienced and what I saw." The documentary for Apple TV was co-created by Prince Harry and it also addressed memories from his childhood that caused mental trauma, including his mother Princess Diana's death. He also spoke of the effect that social media has had both on him as well as the Duchess of Sussex, Meghan Markle.
Speaking of how Harry allowed for his therapy session to be filmed, royal biographer Angela Levin, author of 'Harry: Conversations With The Prince', tweeted: "I felt watching Harry during his therapy session was a huge invasion of his privacy. Extraordinary that he allowed that to happen."
---
I felt watching Harry during his therapy session was a huge invasion of his privacy. Extraordinary that he allowed that to happen.

— Angela Levin (@angelalevin1) May 21, 2021
---
The Duke who now lives in the US in a mansion in Montecito, California went through the session on video with a UK-based psychotherapist, who used to be a trauma specialist for London Underground, called Sanja Oakley.
In the documentary that was released on Friday, May 21, Harry spoke about the anxiety he felt about flying to London and said, "For most of my life I've always felt worried, concerned, a little bit tense and uptight whenever I fly back into the UK, whenever I fly back into London. And I could never understand why. I was aware of it, I wasn't aware of it at the time when I was younger, but after I started doing therapy stuff I became aware of it."
He said, "'I was like, why do I feel so uncomfortable?' And of course, for me, London is a trigger, unfortunately, because of what happened to my mum, and because of what I experienced and what I saw."
He added, "Happens every time. I can't remember the first time it happened, I can just remember the feeling, anxiety, like a hollow empty feeling almost of nervousness, is it fear? Everything feels tense. It's being the hunted, and being helpless and knowing that you can't do anything about it. There is no escape. There is no way out of this."
Speaking to Oprah about all of this, Prince Harry said, "Wherever I could I wanted to understand more about what was going on and why my nervous system was reacting the way that it was. I quickly established that if this relationship was going to work then I was going to have to deal with my past, because there was anger there, and it wasn't anger at her [Meghan], it was just anger, and she recognized it, she saw it."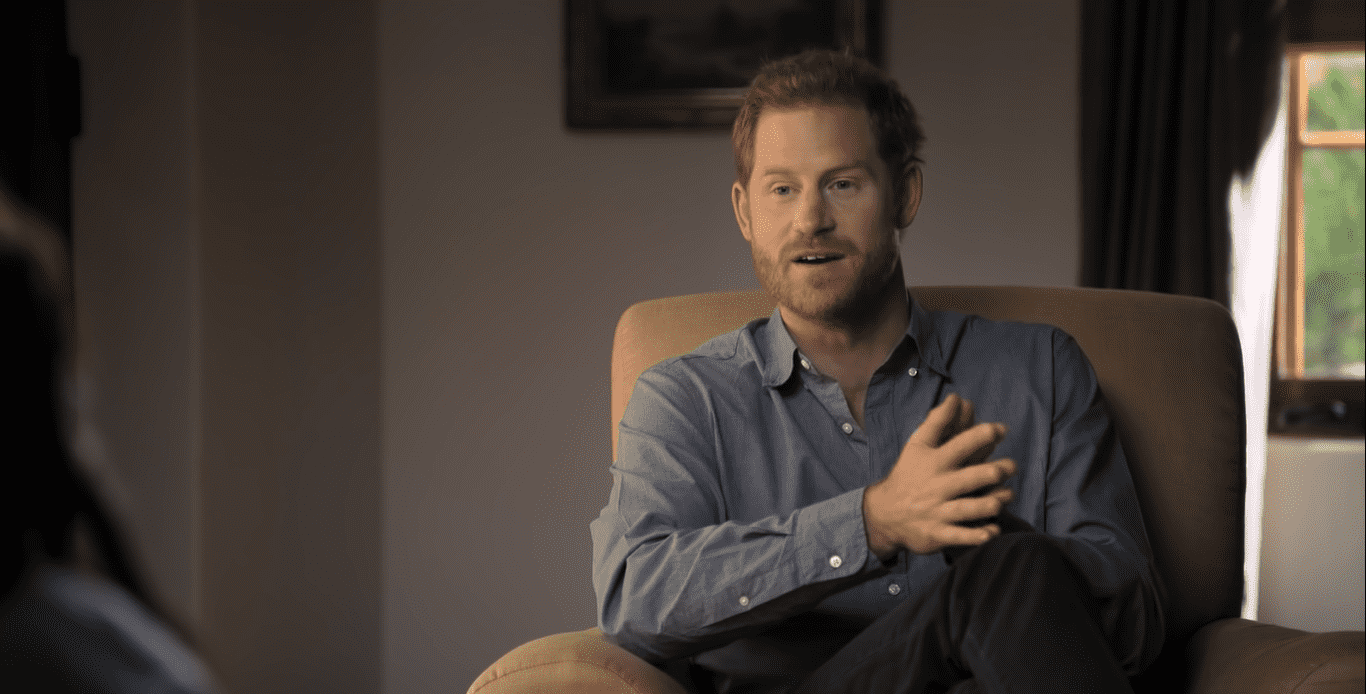 The next steps to healing came automatically. Harry thought, "Well, so how do I fix this?" He said, "it was a case of needing to go back to the past, go back to the point of trauma, deal with it, process it, and then move forward. Having now done therapy for four and bit years, five years now, for me it's all about prevention."
Speaking about being in therapy, Harry said, "That doesn't mean we have to speak to them every single day, but to have someone that can help guide us and create that awareness in our own life to when we might be feeling pain and how to get out of that and what the tools are available to us on any given day to make sure that it doesn't snowball into something bigger."
Harry also claimed that he would "never be bullied into silence" in the future and explained that "I've got a hell of a lot of my mum in me. The only way to free yourself and break out is to tell the truth."
Share this article:
Is Harry afraid of going to UK? 'London is a trigger' he tells trauma therapist, lets cameras film session