Pride Month 2020: Harvey Milk was key to '70s LGBTQIA+ movement in US, his message of hope is still relevant
Harvey Milk was one of the most prominent voices in the LGBTQ movement in the 20th century and became a leading political activist for the gay community in the 1970s Harvey Milk (Getty Images)
When Harvey Milk won a seat in the San Francisco Board of Supervisors in late 1977, he became the first openly gay elected official in California and one of the first in the country. In his victory speech, he said, "It's not my victory, it's yours and yours and yours. If a gay can win, it means there is hope that the system can work for all minorities if we fight. We've given them hope."
Harvey Milk was one of the most prominent voices in the LGBTQ movement in the 20th century and became a leading political activist for the gay community after he moved to San Francisco in the 1970s. Along with George Moscone, he became one of the early proponents of gay rights in the United States.
Milk had been involved in speaking up about issues of diversity. After he graduated from the New York State College for Teachers (now the State University of New York) in Albany, he enlisted in the Navy. After he was officially questioned about his sexual orientation, he resigned at the rank of lieutenant junior grade in 1955.
After his resignation, he worked as a public school teacher on Long Island, a stock analyst in New York City, and as a production associate for Broadway musicals, including 'Jesus Christ Superstar' and 'Hair'. It was in the 1960s that he became more actively involved in politics and advocacy and even demonstrated against the Vietnam War. Milk became more openly gay through his exposure to New York City's bohemian theater scene.
When Milk moved to San Francisco in 1972, he opened a camera store on Castro Street, in the heart of the city's growing gay community, and as the community's most prominent representative, Milk was often called the "Mayor of Castro Street." When a former flame asked him why he opened a camera store, Milk said he liked "to sit in the window and watch the cute boys walk by."
Milk grew more vocal with his activism, as he flirted with the idea of a career in politics. He claimed corporations were controlling government spending, that gay people were being silenced along with other minorities. Meanwhile, violence on the LGBTQ+ community continued to rise as the city did nothing to curb the attacks perpetrated by citizens and police alike.
It was in 1973 that Milk first announced his candidacy for the San Francisco Board of Supervisors, partly inspired by what he viewed as an unfair tax on small businesses. Though Milk lost that election, he continued to be politically active. He co-founded the Castro Village Association to unite gay business owners after some area merchants tried to prevent two gay men from opening a store. He also launched the inaugural Castro Street Fair in 1974 to attract more customers to the area. Milk lost again when he ran in 1975 for a position in the San Francisco Board of Supervisor. It was then that he started to associate with Mayor George Moscone who appointed him to the city's Board of Permit Appeals, making Milk the first openly gay city commissioner in the United States.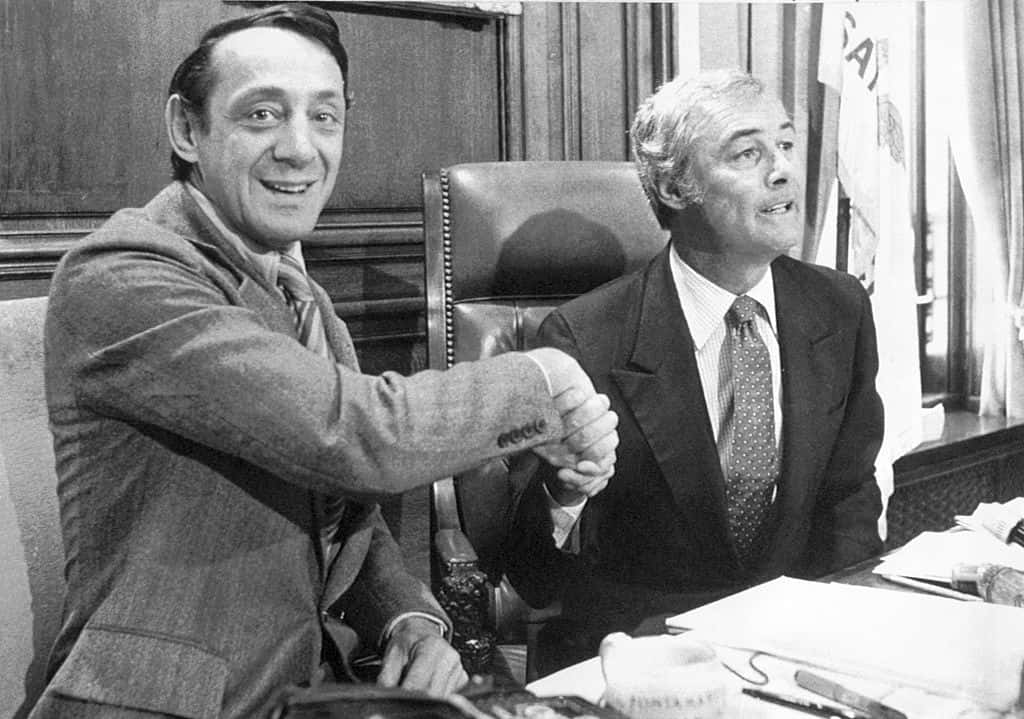 One of the highlights of Milk's activism was his support of a boycott of Coors beer. In 1977, the anti-union beer brand moved to destroy its worker union and as part of this campaign, the company moved to fire — without evidence — workers suspected of being part of the LGBTQ+ community from its Colorado-based brewery. Coors also discriminated against women and funded anti-immigrant causes throughout the country.
The boycott began in gay bars and then spread to sympathetic straight bars and became an important example of the union between the working class and queer rights activism, one of the central tenets of Milk's legacy.
Today, as protestors fight for the Black Lives Matter movement, many instances of police brutality, are being pointed out. When police violence against the LGBTQ+ community continued to go on unchecked, Milk campaigned to hold the police accountable. "I pay my taxes for police to protect me," he wrote in his column for the Bay Area Reporter, "not persecute me."
Milk became a more serious political candidate and he did not shy away from his sexuality — one of Milk's lasting legacies is the pride he held in his identity as a gay man. In his public speeches, he was openly and flagrantly gay — a necessary tonic in a homophobic political climate. Gays loved his flamboyant, colorful persona, as did the media. He asked his queer audience to come out to their friends and families, as that "would do more to end prejudice overnight than anybody would imagine."
In 1977, he easily won his third bid and was inaugurated as a San Francisco City-County Supervisor on January 9, 1978. This was an important and symbolic victory for the LGBT community as well as a personal triumph for Milk. His election made national and international headlines.
As a city supervisor, Milk spearheaded a bill to ban discrimination in employment, housing and public accommodations based on sexual orientation, one of the country's strongest gay-rights measures to date.
The ordinance passed with only one dissenting vote—that of Supervisor Dan White—and Mayor Moscone signed the measure into law on March 21, 1978.
The growing LGBTQ+ movement in San Francisco in the 70s inspired others to move to the city. In 1975, Gwenn Craig, an open, African-American lesbian, moved to the city and became involved in the movement for LGBTQ+ rights. Craig is best known for working with Milk on the successful campaign against the Briggs Initiative, a poisonous piece of legislation that sought to ban openly gay teachers from working in California's schools. The legislation was defeated by a public vote just weeks before Milk's death.
He also worked on establishing daycare centers for working mothers, the conversion of military facilities in the city to low-cost housing, reform of the tax code to attract industry to deserted warehouses and factories, and other issues.
In one of his eloquent speeches, Milk spoke of the American ideal of equality, proclaiming, "Gay people, we will not win our rights by staying quietly in our closets. … We are coming out to fight the lies, the myths, the distortions. We are coming out to tell the truths about gays, for I am tired of the conspiracy of silence, so I'm going to talk about it. And I want you to talk about it. You must come out."
Milk had received death threats as he became more pivotal in the LGBTQ+ rights movement, and so he knew of the possibility of his impending death. He once said, "If a bullet should enter my brain, let that bullet destroy every closet door."
When Milk was assassinated by former supervisor Dan White, who was disgruntled that he was not given the post he had resigned back, along with Mayor Moscone, the LGBTQ+ movement lost one of its brightest beacons.
What's horrifying is that White served only five years for the assassination of Harvey Milk and Mayor Moscone; he infamously copped out of a first-degree murder charge with the "Twinkie defense," as his lawyers successfully argued that eating junk food had deteriorated his mental state. The ruling resulted in the White Night Riots, where the gay community took to Castro Street and City Hall in protest. Though Milk had fallen, his people acted in his shadow.
Milk's work remains as important today as it was in his day. His personal experiences with homophobia gave him insight into the struggles that all minorities face and ultimately made him a better politician, and a better person. "If I turned around every time someone called me a faggot," he told one reporter, "I'd be walking backwards and I don't want to walk backwards."
Milk's everlasting message was that of hope. As many people around the United States disrupt the system, his message remains vital. "This is not my victory," he declared to his voters on the day he was elected. "It's yours and yours and yours. If a gay can win, it means that there is hope that the system can work for all minorities if we fight. We've given them hope."
Each week during Pride Month, MEA WorldWide (MEAWW) will cover one politician who played a significant role in the history of the LGBTQ+ movement.