Pink and Carey Hart's controversial love life: Couple therapy helped singer navigate pitfalls of a long marriage
Pink is stronger than ever in her 15-year-old marriage to Carey Hart Pink and Carey Hart have been married for 15 years (Getty Images)
Pink and Carey Hart can easily be called couple goals of all time, as the singer and former biker duo has successfully navigated the ups and downs of a 15-year-old marriage with grace and resilience. Pink aka Alecia Beth Moore met motocross racer Hart in 2001 at the 2001 X Games in Philadelphia. The love story took a short halt in 2003, reportedly due to a separation, after which the 'Cover Me in Sunshine' singer proposed to Hart in 2005.
From proposing to Hart during an intense Mammoth Lakes motocross race, where she was supposed to be assisting in his race, to popping up the question "Will You Marry Me? I'm serious!" on a pit board, Pink's proposal story remains unique.
But here's how the couple has gone through more than one patch of separation and how their joint decision that "there is no quit button" has made the couple stronger than ever in 2021 - 15 years into a marriage.
READ MORE
Pink 'All I Know So Far: Setlist': Air date, how to live stream, concept, tracklist and all you need to know about singer's second live album
What is Leonardo DiCaprio's net worth? Actor shells out $7.1M to buy 1928 Spanish colonial home in LA for mom
'No quit button'
In 2021, Pink is stronger than ever in her marriage; but the couple apparently weathered the ups and downs of marriage through the help of 'therapy.'
Pink is a big believer of counseling, and while individual counseling helps them to 'fix' themselves, Pink believes that couple therapies help two people find the "same language". She revealed the importance of "learning how to speak the same language", as two indiciduals who make a couple "don't speak the same language."
Pink and Hart's separation
Pink and Hart may swear by a 'no quit' button now, but the couple had their fair share of separations in the past. After getting married in 2006, the couple was separated in 2008 for as long as a year. During the separation period, they sought marriage counseling, and in 2010, Pink confirmed that they were back together. Speaking of the family dynamic and how they made it through 15 years, Pink said, "We love being a family. And we both come from families that gave up, and that's okay," she continued. "That was their journey, that was the journey we all were supposed to be on. But for us, we don't want to do that."
Pink, mother of son Jameson, 4, and daughter Willow, 9, also revealed in a recent interview about her intention of not being a mom. She said, "I didn't not want to be a mom. But it just wasn't on my list of to-do's." She added that after having Willow, her first child, her notion regarding motherhood changed. She divulged, "I had Willow and, man, that saying of 'watching your heart go walking outside of your body.' It's truly how it feels!"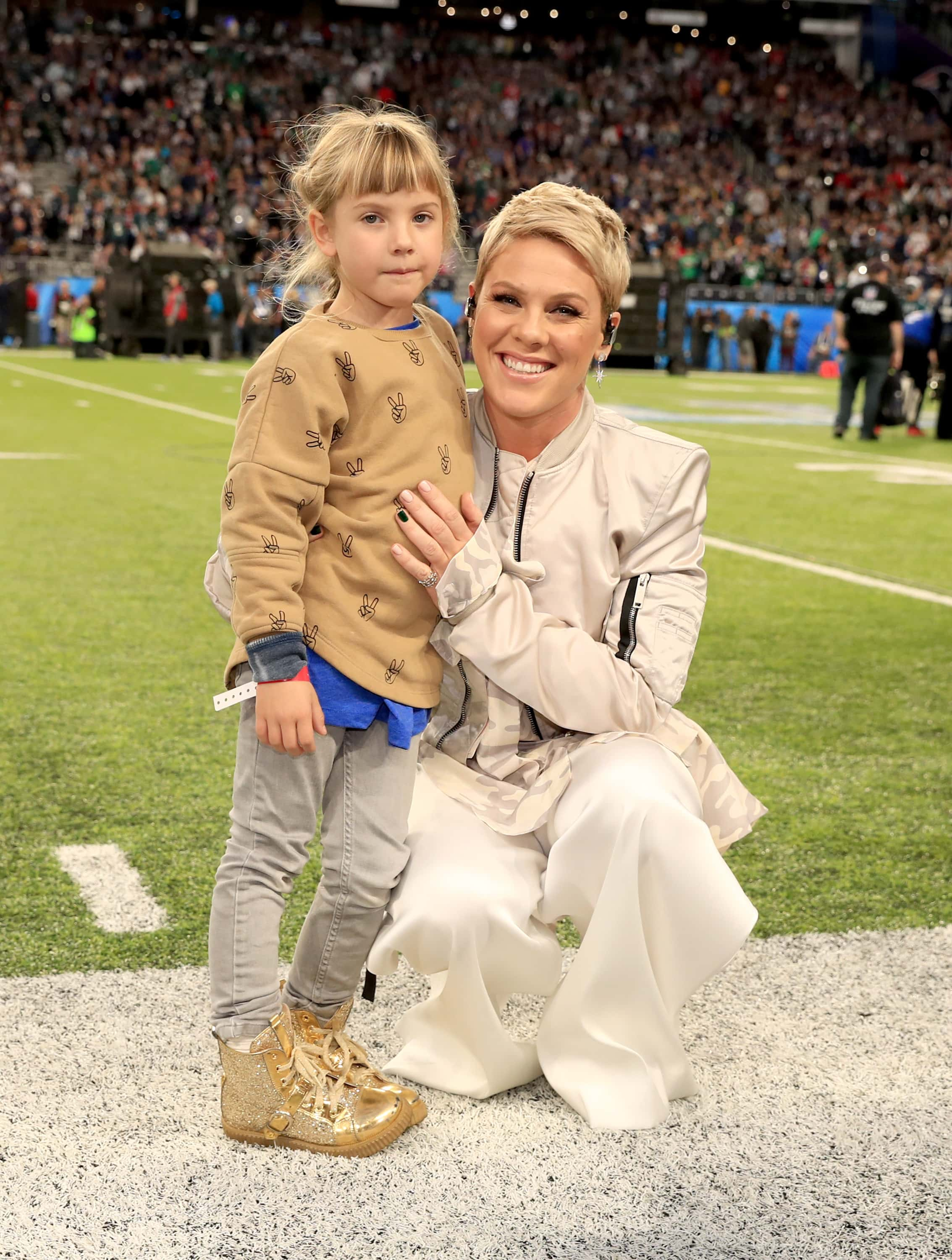 'Neither one of us need each other, we want and we choose each other'
Speaking about the secret of a successful relationship, Pink explained, "When you first get together, you look at that person as your entire world. One person can't be your entire world. You have to have your own passions, your own friends, your own time to yourself. I used to be super needy", adding, "Now we expect less of each other, and that allows us to give each other more somehow."
The 'Cover Me in Sunshine' singer added that she is still very much a member of 'I Don't Need a Fan' club.
"I was, and I'm still in that club. I just happen to have a wonderful man by my side." The singer concluded by saying, "Neither one of us need each other, we want and we choose each other."
'You have to end up fixing yourself; you can't fix the other person'
Speaking of their bond that has lasted for over a decade, Pink is confident that the secret to a happy marriage lies in counseling. She gushed, "Long-term relationships are not easy. It is much easier to stay in the solid days and jump from relationship to relationship because then you don't have to fix the problems that keep recurring. You have to end up fixing yourself. you can't fix the other person."
Pink who is all ready to perform at the BBMAs in 2021 recently released her Amazon Prime documentary 'All I Know So Far', where she takes fans behind the scenes, sharing precious moments with them. From intimate family scenes with Hart and the children to Pink's popstar shots from her concert, the documentary reveals the never-seen-side of the 'I Walk Alone' singer's life.
Watch the trailer of the documentary below.
Know the full performers' list of BBMAs here.