'Penthouse 2: War in Life' Episode 6: Will Lee Ji-ah reappear as Su-kyung's real mother and save her? 'Penthouse 2: War in Life' episode 6 will see one of Yoon-hui's allies possibly turn against her. It is none other than Yoon-hui's current husband, and Seo-jin's ex-husband, Yoon-cheol. Turns out Yoon-cheol was always ready to help his daughter out. All it took, was a little push from his daughter who manipulated him to sabotage Ro-na's performance to prove his love.
So, it will not be surprising if he decides to side with Seo-jin to save their daughter Eun-byeol. He has always been weak and that is how he ended up with Seo-jin in the first place. So his betrayal might not be surprising as much as it would hurt Yoon-hui. Especially after how he recently had both Yoon-hui and Ro-na convinced that he would be with them and support them over anyone else.
RELATED ARTICLES
'Penthouse 2: War in Life' Episode 4: Why did Bae Ro-na return? Yoon-hui's plan for revenge hurts her daughter
'Penthouse 2: War in Life' Episode 5: Is Bae Ro-na dead? Su-kyung will be framed for Eun-byeol's crime
Ro-na, who witnessed him paying off her teacher, had realized it before she was attacked by Eun-byeol and Yoon-hui too will realise it soon enough. This is going to change the way Yoon-hui had planned on exacting revenge. Then, there is also the fact of Su-kyung getting framed for the murder that Eun-byeol had committed. Turns out, Seo-jin will stoop to the level of framing Su-kyung for Ro-na's murder, thereby removing the only threat that she has been facing so far.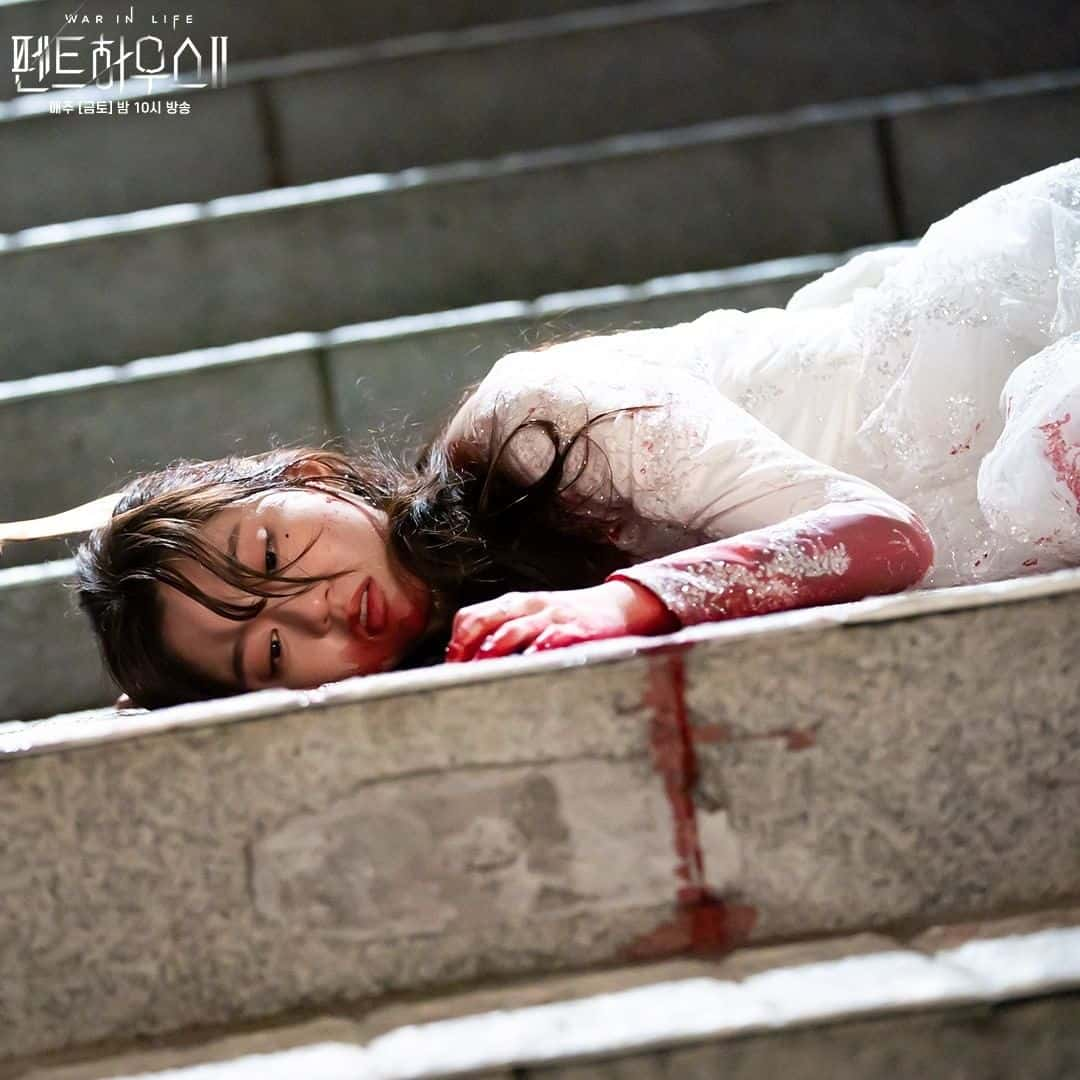 Other than Eun-byeol, the only one who had any knowledge regarding Seo-jin killing her father is Su-kyung. By framing her and locking her away, of course everything will smoothen out for Seo-jin but will Dan-tae let his daughter become a suspect in a murder case or an attempted murder case? From the looks of it, he will first wait for Se-kyung's twin brother Su-kyeon to beg him for help.
All this while, Yoon-hui is left to deal with her daughter alone. Yoon-hui will have to wait to hear if her daughter will really survive the attack that took place on her and she will also have to convince Yoon-cheol to not side with his daughter, despite this being the most obvious step going forward.
At the same time, there is also the fact that someone new will enter the show. Will it be a new face though? We believe that Su-kyung and Su-kyeon's mother will reappear and she may just be the one to sort the situation out. According to fan theories, actor Lee Ji-ah is expected to reappear as the twin's real mother is said to have looked exactly like Su-ryeon. There have been hints in the first season and we wonder if all of that will resurface now. Or she could also be the one to side with Ju Dan-tae considering how she might have been paid by him to stay away. We will have to wait and watch.
'Penthouse: War in Life' Season 2 episodes will air on Fridays and Saturdays at 10 pm KST on SBS and can be streamed on Viki.
Share this article:
penthouse 2 war in life episode 6 spoilers will su kyung real mom save her yoon cheol to betray