'Penthouse 2: War in Life' Episode 5: Is Bae Ro-na dead? Su-kyung will be framed for Eun-byeol's crime 'Penthouse 2: War in Life' episode 5 finally answers the question that viewers were most desperate to find answers for. Which Cheong A High student ended up getting attacked during the annual celebration competition and who is the murderer. Turns out, and as many fans had guessed, the perpetrator was Seo-jin and Yoon-cheol's daughter Eun-byeol and the one to have possibly died is Ro-na.
Ro-na, just like her mother, is naturally talented when it comes to singing opera while Eun-byeol, despite being talented, is shackled by her mother's expectations. Her mental health is not at its best and on the day of the competition, her anxiety is high. So instead of taking just one, she ends up swallowing a handful of pills. After the competition, it turns out that Ro-na cannot be sabotaged and that affects Eun-byeol even further.
RELATED ARTICLES
'Penthouse 2: War in Life' Episode 4: Why did Bae Ro-na return? Yoon-hui's plan for revenge hurts her daughter
'Penthouse 2: War in Life' Episode 3: Yoon-hui is out for blood this time, roots to ruin Dan-tae and Soo-jin
While the winner of the competition is announced, Ro-na is unable to collect the award as at that moment she is lying in a pool of her own blood - Eun-byeol attacked her with the same trophy that her mother was attacked with. At the same time, Eun-byeol doesn't seem to be aware of how this is going to affect her physically or mentally.
Just when you think Eun-byeol might be punished, or she can at least seek the right kind of help with her father around, you learn how Yoon-cheol had tried to sabotage Ro-na's performance in the first place. So there is not much hope for this to happen. However, Seo-jin might have just found the right person to blame for all of it -- Su-kyung. The only one who can tell the truth and prove that she is not the murderer is Ro-na. However, it is unclear if she is even alive.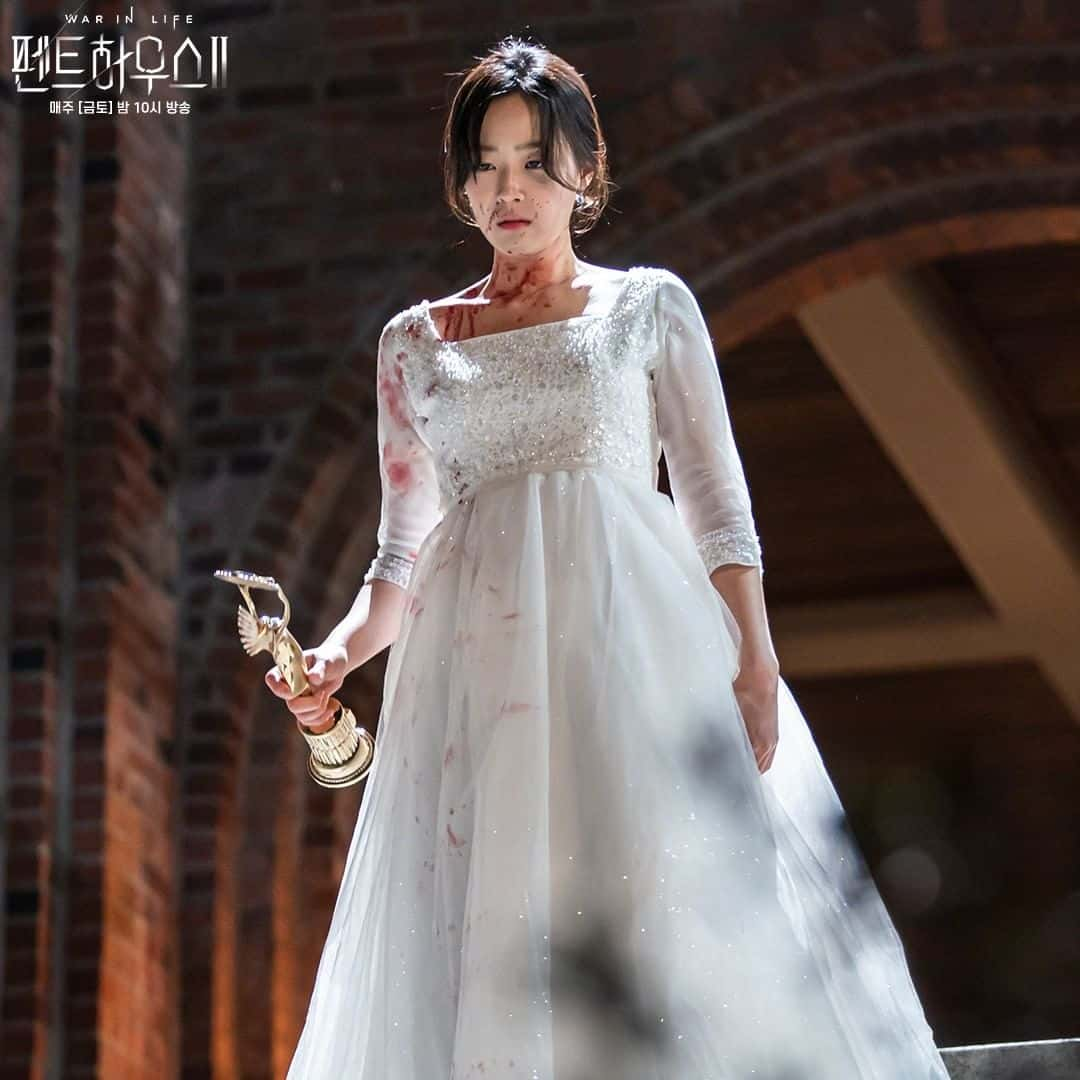 Even if she is alive, she may never be able to sing again and the first prize that she got to go to college may as well be wasted. While Ro-na struggles for life in the hospital, Seo-jin will definitely try to use Yoon-cheol's love for his daughter to manipulate the situation and get out of all her troubles with one shot. Will Yoon-hui be able to stop him from doing so? We will have to wait and watch.
'Penthouse: War in Life' Season 2 episodes will air on Fridays and Saturdays at 10 pm KST on SBS and can be streamed on Viki.
Share this article:
penthouse 2 war in life episode 5 is bae ro na dead su kyung will get framed for murder eun byeol