Who are Paul Gosar's siblings? Brother Tim, sisters Jennifer and Grace accuse GOP rep of sparking Capitol riots
While only three of his siblings appeared in this latest video, back in 2018, six out of nine of his siblings had criticized the Republican representative Jennifer Gosar, Tim Gosar, and Grace Gosar are critical of their brother Paul Gosar for his role in the Capitol riots (Twitter: @DrDavidBrill)
Arizona Rep Paul Gosar's siblings are accusing him of being one of the key instigators behind the US Capitol riots on January 6. Three of them have now claimed that Gosar was accountable for the rampage pro-Donald Trump supporters waged that day when Joe Biden's win in the November 2020 elections was ratified.
From criminal charges to imprisonment - Gosar's three siblings, brother Tim Gosar, and sisters Jennifer and Grace, condemned their brother in a video message from the conservative group Republican Accountability Project.
READ MORE
Are QAnon followers mentally ill? 68% of them involved in Capitol riot have been clinically diagnosed, says study
Josh Hawley claims Antifa threatened his wife, baby daughter and attacked his DC home during 'candle vigil'
The video focuses on Gosar spreading conspiracy theories following the election. His siblings also alleged that he worked with one of the key organizers be the January 'Stop the Seal' rally which was just a precursor to the Capitol riots.
While only three of his siblings appear in this video, Gosar also has six other brothers and three sisters - making theirs a family of 10 siblings. Gosar is the oldest among the brothers in his family.
This is not the first time his political career and moves have been slammed by his siblings. Back in 2018, during Gosar's mid-term election campaign, six out of his nine siblings had publicly expressed support for his Democratic rival.
Best known for opposing his political ideologies, especially for being an 'immigration hardliner', are Gosar's brothers Tim and David Gosar - both of whom have actively spoken out against him to the media. In fact, David is noted as one of the most vocal Gosar critics on social media and otherwise. Known for keeping his Twitter account just to 'admonish' his politician brother's steps and ideals, this Gosar brother often refers to their eldest sibling as the 'wease' or the 'weasel' reported the New York Times.
Although he hasn't expressed resentment this time, the lawyer can be seen in an old campaign video for Gosar's opponent David Brill, where he grills Gosar about his policies. Their siblings Joan and Gastin Gosar were also part of that ad.
Gosar's sister Joan is also on Jenifer and Grace's side, as all three of them have continued to express their distaste over their oldest brother's agenda. Growing up, they had a 'blast', reportedly, and were supposedly a 'tight knit' family, reports the New York Times.
The identity of Gosar's three other siblings who have never appeared on video to criticize him has never been revealed to the public. But here is everthing about the ones who have slammed their brother in their latest video message about the Capitol riots:
Who is Tim Gosar?
A private investigator, Tim has consistently criticised his brother for his political views. Speaking about Paul being responsible for inciting the riots on January 6, Tim can be seen saying in the interview: "He should have criminal consequences. And if he's found guilty, he should go to jail."
Back in 2018, after Gosar made his sentiments and opinions about imigration laws clear, Tim was one of the siblings to have expressed their disappointment over his brother's stand. Back in 2018, ahead of the mid-term elections in which Gosar was a candidate, Tim told the New York Times "It's intervention time. And intervention time means that you go to vote and you go to vote Paul out."
Who is Jennifer Gosar?
"There is no one member of Congress more responsible for the attack on the Capitol than Congressman Paul Gosar," Gosar's sister Jennifer, who is a medical interpreter, said in the recent ad that is supposed to run next week on Fox News in Gosar's district, and also in Flagstaff, as he lives there.
Jennifer, along with her two other siblings, suggest Gosar be expelled from the Congress for his role in instigating violence on January 6 at the US capitol, in an attempt to overturn the US election results from multiple states.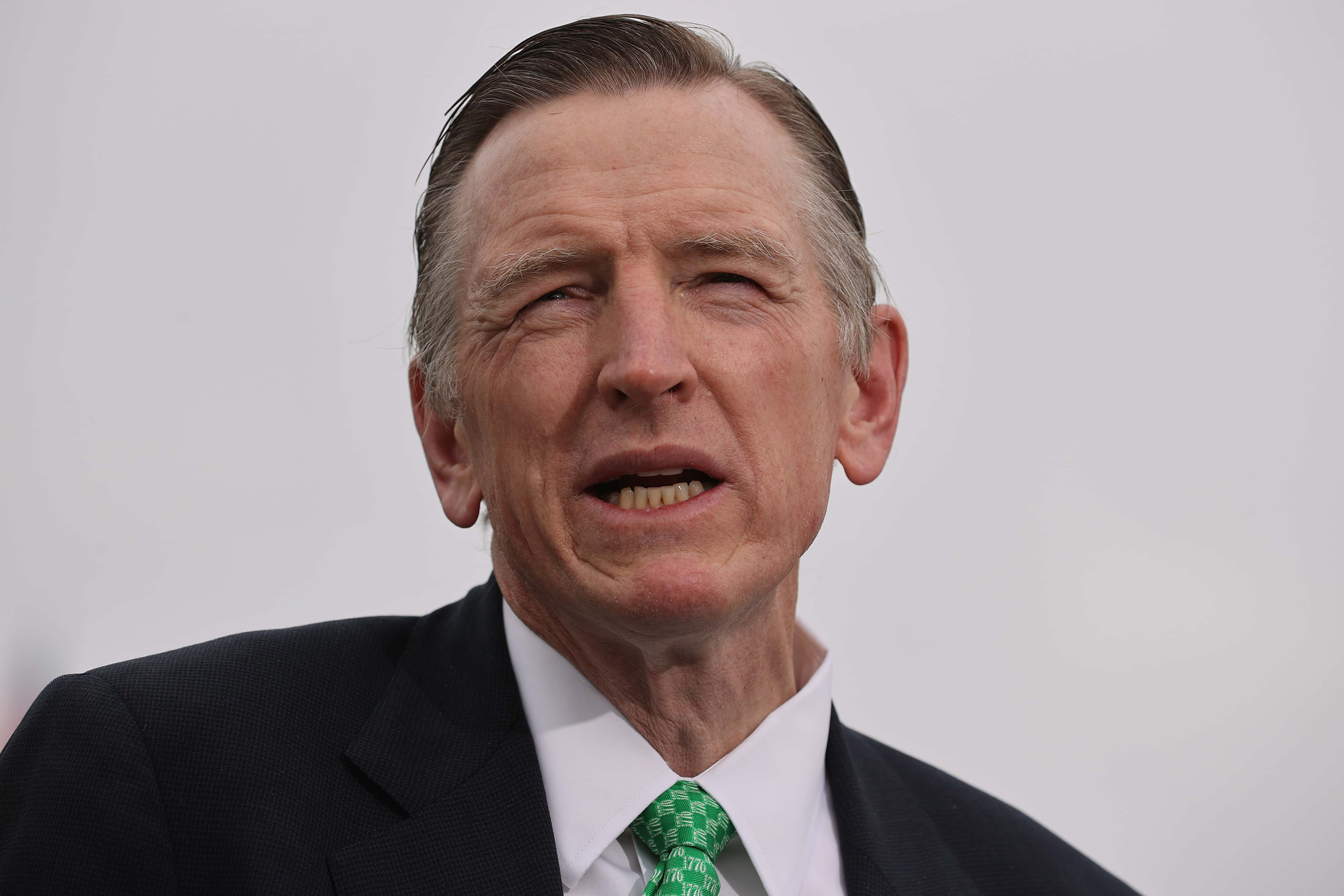 Who is Grace Gosar?
The physician said in the upcoming ad that "It would be difficult to see my brother as anything but a racist." This is not the first time Grace has condemned her brother's policies either, as back in 2018, she had participated in the Brill campaign ad along with her five other siblings. She had also said ""Paul Gosar the congressman isn't doing anything to help rural America."
The outrage against Paul Gosar comes after he spoke at a white nationalist Florida event earlier this year, and back in March, also tweeted the motto of a white nationalist organisation.
The Republican Accountability Project are individually calling out Trump's aides and allies who encouraged and indulged in the former president's claims of election fraud. They are also providing voters with a feature where they can check if their lawmakers tried to overturn the election 2020 results and pledge not to support the ones that did.