Paris Hilton's brother Conrad faces jail time for stealing ex-girlfriend's car in LA
The hotel heir was charged on May 9, 2017 with a felony count for driving a vehicle without consent and two misdemeanor counts of violating a restraining order Conrad and Nick Hilton (Source: Getty Images)
Paris Hilton's younger brother Conrad was present at the Los Angeles Superior Court on Wednesday, April 25 as he faces multiple charges that could land him behind bars for years.
The 23-year-old is accused of allegedly taking a Bentley belonging to his ex-girlfriend's father and driving it to another location in search of his former love interest. By doing so, he violated a restraining order against him, according to court documents.
Although Conrad was present in court, his early deposition conference was postponed until June 6 as his lawyer, Robert Shapiro, is currently in Europe, Radar Online reported.
The hotel heir was charged on May 9, 2017 with a felony count for driving a vehicle without consent and two misdemeanor counts of violating a restraining order and one more of contempt of court. However, he plead not guilty to all charges.
Along with Conrad, Wiliam Bell, a co-defendant in the case, was also present in court. Wiliam, a 20-year-old resident of Santa Monica, was charged with one felony count of driving/taking a vehicle without consent. He too plead not guilty to the charge, Radar Online reported.
Los Angeles Deputy District Attorney DeAnn Rivard told the outlet that the hotel heir faces a maximum sentence of six years in a local prison if he stands convicted.
This isn't Conrad's first brush with the law. In 2011, he reportedly collided with two parked vehicles after he made his way out of a club in Hollywood.
"He complied with the law and as there were no known injuries, he did not have to stay at the scene after exchanging his information," Sergeant OC Smith of LAPD's West Traffic Division said.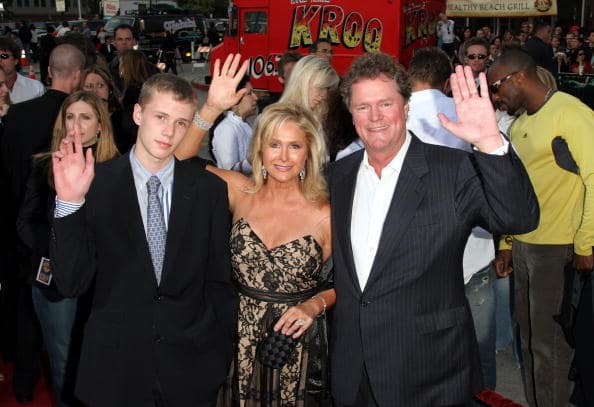 In 2014, Conrad's BMW allegedly hit the rear end of a 1971 Volkswagen Beetle in Palm Springs, California but both the drivers were fine. However, his latest trouble with the law could land him behind bars.