Obama slammed for dancing maskless at celebrity-packed birthday party: 'Hypocrisy at its finest' Former president Barack Obama's birthday party on Saturday, August 7, continues to get flak on social media, especially in the light of the increasing number of people contracting the Delta variant of Covid-19. Now, critics of Obama are trending the term "Obama Variant" on social media to highlight the risks of the birthday bash.
Obama faced backlash after it was revealed that his birthday bash would have as many as 500 guests. Following that, he reportedly downsized the guest list to "just family and close friends." An array of celebrities were seen arriving on Martha's Vineyard on Friday, August 6. Among the host of celebrities spotted at the Massachusetts island were celebrity couples such as John Legend and Chrissy Teigen and Dwayne Wade and Gabrielle Union. Famous personalities like Jay-Z, Beyonce, Stephen Colbert, Oprah Winfrey, and John Kerry were also seen on the island.
READ MORE
Trap Beckham, manager TJ Chapman share pics of smoking pot at Barack Obama's birthday bash
Barack Obama 60th birthday bash: Will guests have to be masked and vaccinated?
The Delta variant, which was first identified in India in October 2020, has been found in more than 130 countries globally, according to the World Health Organization. It is reportedly the most transmissible variant of the coronavirus. The Centers for Disease Control and Prevention, which updated their Delta variant fact sheet on Friday, August 6, noted, "The Covid-19 vaccines authorized in the United States are highly effective at preventing severe disease and death, including against the Delta variant. But they are not 100% effective and some fully vaccinated people will become infected (called a breakthrough infection) and experience illness. For such people, the vaccine still provides them strong protection against serious illness and death."
At the same time, infections caused by the Lambda variant have been emerging in the United States, including in Texas, where Houston Methodist Hospital last month reported its first case. As per a CNN report, genomic sequencing has identified 1,060 cases of Covid-19 caused by the Lambda variant in the United States so far. While that number is a far cry from the surge in cases caused by the Delta variant, which reportedly represents about 83 percent of new cases in the US, infectious disease experts have said that Lambda is a variant they are watching closely.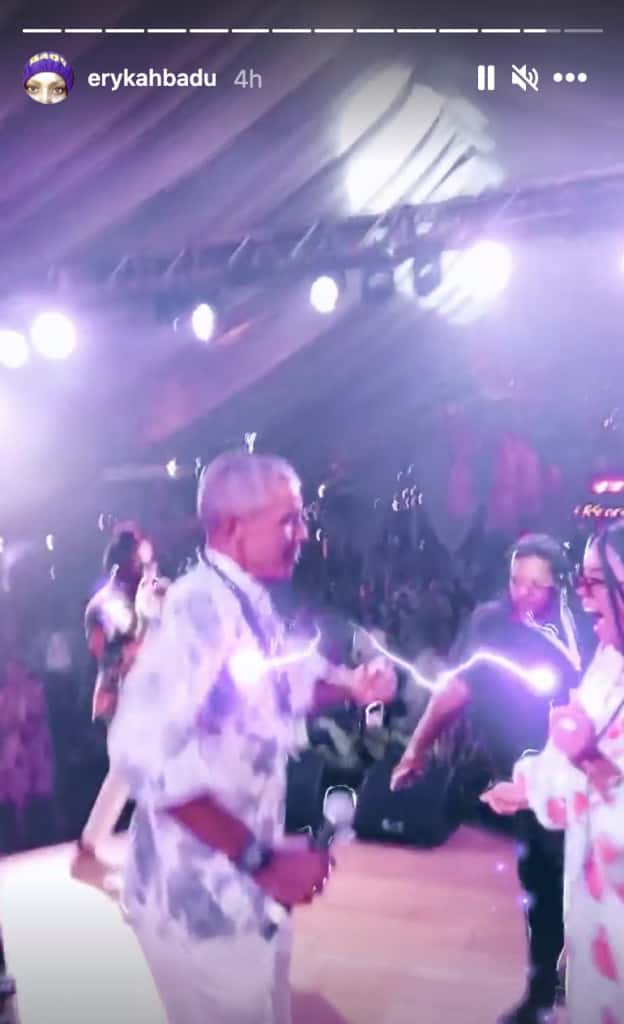 So, in light of all this -- with the US now averaging more than 100,000 new Covid-19 cases every day -- a former US president organizing a large party does not look good. Florida Republican politician Lavern Spicer tweeted, "I look forward to finding out the amount of COVID cases coming out of Obama's birthday party. #ObamaVariant."
She is not the only one speculating about this. Melissa Tate, a Christian conservative political commentator, and Donald Trump supporter wrote on Twitter, "When will Jim @Acosta report on the deadly #ObamaVariant ?" sharing a video from the birthday bash. Conservative author and anti-Islam activist Brigitte Gabriel tweeted a photo from the party asking, "Where is Barack Hussein Obama's mask?! #ObamaVariant." Another popular conservative Twitter account said, "Symptoms of #ObamaVariant: Arrogance, self-righteousness, sudden unexplained hatred for the working class, flashes of hypocrisy."
---
Obama
60th birthday bash attended by up to 400 people: I will label this 'hypocrisy at its finest'.

— Marylou@peachstate (@Marylou14099916) August 9, 2021
---
---
I look forward to finding out the amount of COVID cases coming out of Obama's birthday party. #ObamaVariant

— Lavern Spicer (@lavern_spicer) August 8, 2021
---
---
Symptoms of #ObamaVariant:

Arrogance, self-righteousness, sudden unexplained hatred for the working class, flashes of hypocrisy

— Jewish Deplorable (@TrumpJew2) August 8, 2021
---
Many, however, countered this. One person tweeted, "I have the #ObamaVariant. I suffer from kindness, caring, and living to talk about it." Another tweet read: "The #ObamaVariant is trending. Must be paying homage to hope, decency, wisdom, intellect, and class." Another person wrote on Twitter, "When the people who attended rallies with 10,000 other cult members at the height of covid yelling and screaming at their messiah get outraged by a vaccinated birthday party #ObamaVariant."
One person wrote, "I feel like the people tweeting #ObamaVariant with the most frantic rage are mostly mad that their unvaccinated, spurned by the culture arses would never, ever-ever get invited to a party at that level. Also, my guess is they're cool with the unvaxxed & unmasked at Sturgis, and would run to Mar-a-Lago and trip and fall on the way there, get up and keep stumble-running to Palm Beach to be in an unvaxxed, maskless mixer with their Golden Calf, his weird kids and all the COVID droplets available to share. Just some thoughts on this Sunday."
---
I have the #ObamaVariant. I suffer from kindness, caring, and living to talk about it.

— 🌎 The Tao of Kat 🌎 (@kathrynresister) August 9, 2021
---
---
The #ObamaVariant is trending. Must be paying homage to hope, decency, wisdom, intellect and class.

— Don Lewis (@DonLew87) August 9, 2021
---
---
When the people who attended rallies with 10,000 other cult members at the height of covid yelling and screaming at their messiah get outraged by a vaccinated birthday party #ObamaVariant

— Jimmy😷 (@JimmyStreich) August 8, 2021
---
---
...and would run to Mar-a-Lago and trip and fall on the way there, get up and keep stumble-running to Palm Beach to be in an unvaxxed, maskless mixer with their Golden Calf, his weird kids and all the COVID droplets available to share. Just some thoughts on this Sunday.

— Joy-Ann (Pro-Democracy) Reid 😷 (@JoyAnnReid) August 8, 2021
---