Trap Beckham, manager TJ Chapman share pics of smoking pot at Barack Obama's birthday bash A performer at former President Barack Obama's birthday party on Saturday, August 7, reportedly managed to take pictures of the event and shared them with Instagram followers. Rapper Trap Beckham and manager TJ Chapman took photos of the party, according to screenshots of the posts. They were later deleted under the event's photography ban. The two also posted themselves smoking cannabis, which is legal in Massachusetts.
An array of celebrities were seen arriving on Martha's Vineyard on Friday, August 6. Among the host of celebrities spotted at the Massachusetts island were celebrity couples such as John Legend and Chrissy Teigen and Dwayne Wade and Gabrielle Union. Famous personalities like Jay-Z, Beyonce, Stephen Colbert, Oprah Winfrey, and John Kerry were also seen on the island.
RELATED ARTICLES
Barack Obama 60th birthday bash: Will guests have to be masked and vaccinated?
Did Barack Obama lie about 'scaled back' 60th birthday? Celebs arrive ahead of ex-prez's bash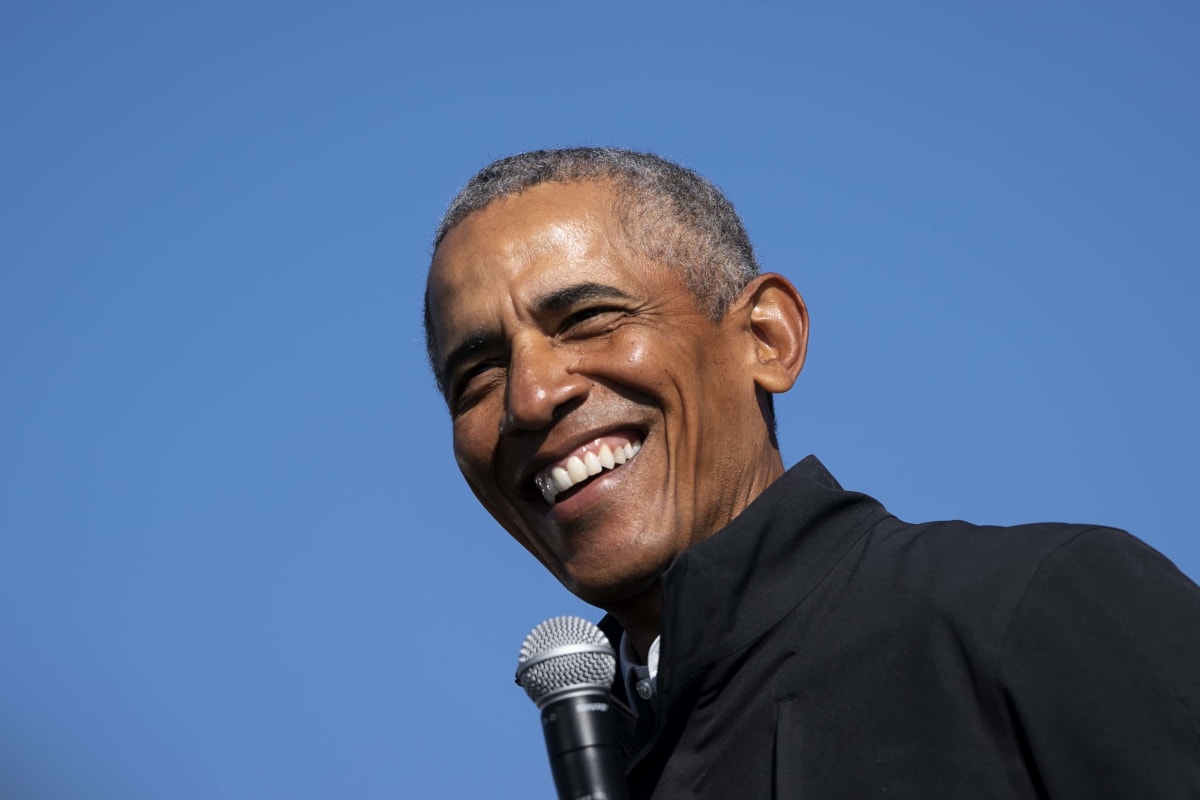 The Obamas' home in Martha's Vineyard is reportedly a seven-bedroom, nearly 7,000-foot mansion. The former first family purchased this getaway spot for $11.75 million in 2019. Photos shared by Beckham and Chapman showed an open bar full of bottles of top-shelf liquor and cigars, and s'mores cocktails garnished with melted marshmallows. As per the New York Post, while Questlove was enlisted to coordinate a meat-free menu, photos showed that steak, chicken, and shrimp were also available, with rice, greens, and potatoes on the side.
Brownies and watermelon slices were served to staff and performers for dessert, along with Mexican hot chocolate. Chapman and Beckham also shared photos of themselves drinking Hennessy. Beckham, who reportedly performed a version of his hit 'Birthday B***h' said, "Had to delete everything due to the rules. It was epic for sure. If any videos surface it's going viral. He danced the whole time. Nobody ever seen Obama like this before."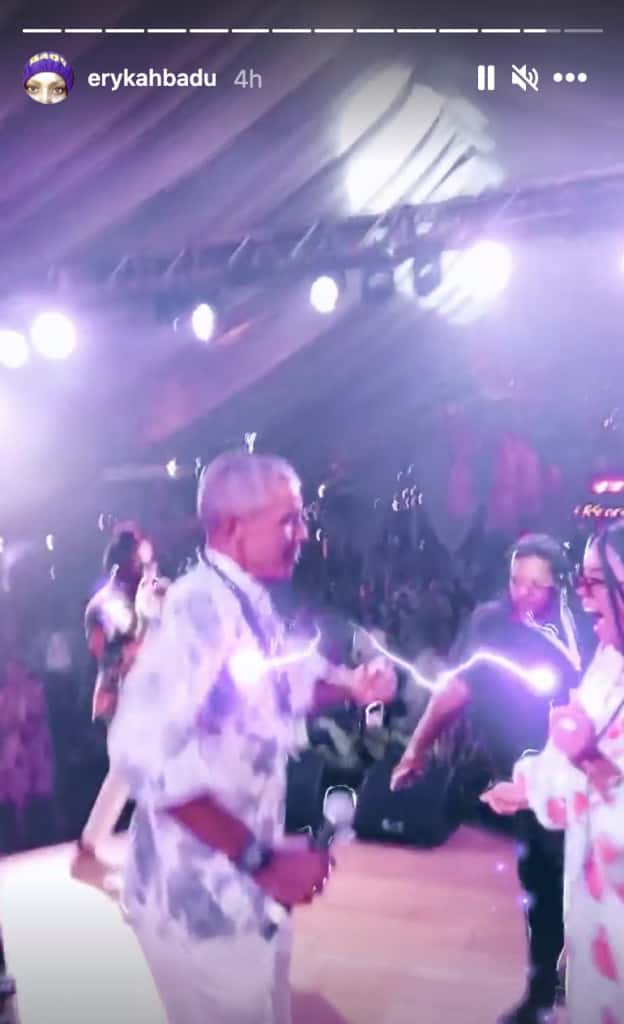 Obama faced backlash after it was revealed that his birthday bash would have as many as 500 guests amid the spike in Delta variant coronavirus cases. Following that, he reportedly downsized the guest list to "just family and close friends." Longtime Obama strategist David Axelrod was reportedly cut from the list. Larry David, Conan O'Brien and David Letterman were also reportedly disinvited.
Despite this, the traffic situation in Martha's Vineyard was apparently not great. Fox News reported that a fleet of taxis were seen driving into the Obama residence to take party staff home, and a handful of SUVs possibly containing stars were also seen departing the bash on Saturday. A local Massachusetts police officer was reportedly heard describing the vehicle situation in the town of 4,500 as a "s**t show" on his radio as the party began to wind down.
The Centers for Disease Control and Prevention, which updated their Delta variant fact sheet on Friday, August 6, noted, "The Covid-19 vaccines authorized in the United States are highly effective at preventing severe disease and death, including against the Delta variant. But they are not 100% effective and some fully vaccinated people will become infected (called a breakthrough infection) and experience illness. For such people, the vaccine still provides them strong protection against serious illness and death."