Nicole Barnes: 'Healthy' mother, 29, found dead at home lying next to her 3-year-old daughter MERSEYSIDE, ENGLAND: A fit and healthy mother of four was discovered dead lying next to her three-year-old daughter after she didn't turn up to pick up her older children from school.
Nicole Barnes, 29, was found dead in her house in Huyton, Merseyside, next to her youngest daughter Delilah on October 3, according to a report by Liverpool Echo. Her dead body was discovered on a couch in her house by her friend Gemma, who tried to resuscitate her until paramedics arrived at the residence.
READ MORE
Sarah Jayne Burron: 34-year-old mother charged with murder of newborn baby found dead in garden
Three children found dead on Coney Island beach after frantic search, mother held for drowning them
The concern was raised after her children's school teacher contacted her partner Craig Sharnock, 36, to know why she failed to pick them up from school. Besides Delilah, Barnes is survived by Nieve, 10, Scott, 7, and Tom, 5. The cause of the death is not yet discovered by the authorities. The deputies are currently waiting for a post-mortem examination to shed light on the tragic death of the mother.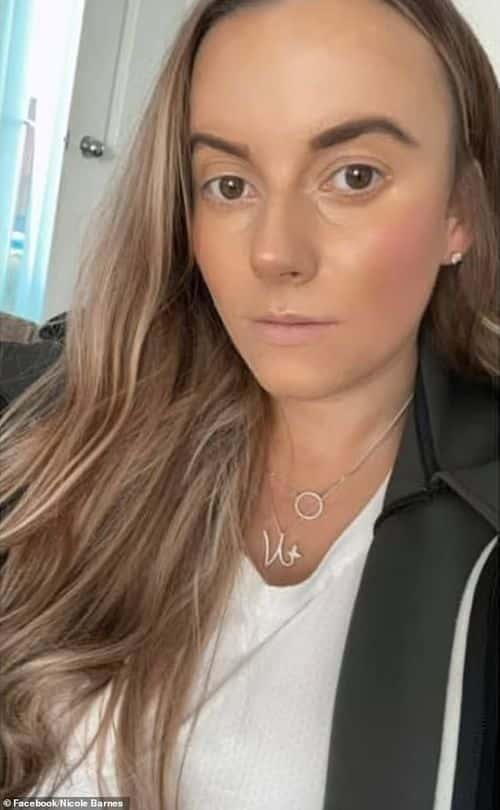 The death of the mother has left the Barnes family devastated. "She was fit, healthy and never had anything wrong with her prior to the tragedy," her family said while expressing their shock. Sharnock was supposed to leave for training as a carpet fitter. But now, he is not aware of how he is going to raise his four children without their mother.
Barnes' cousin Kim Jowett, who has set up a fundraising page to garner financial support for her children, said, "She picked up Delilah at 11.30 am from nursery and was just waiting round to go back and pick her children up. She just passed away on the couch. She was an absolutely gorgeous young girl. She didn't have a bad bone in her body."
"She was an absolutely amazing mum and she did everything with such grace. She was a better mum than I ever could be. She had loads of issues with getting her five-year-old into help and into school because of his autism but she didn't stop," she said, adding, "She fought and fought until he got everything he ever needed."
The GoFundMe page set up by the family for the four children has already collected more than £15,000.
This is not the first time a mother has been found dead lying next to her child. In September 2022, a 2-year-old girl was left with her mother's corpse in a Kentucky apartment for three days. Kierra Stone Gonzalez, 23, was discovered by her mother Michelle Stone after being fatally shot on September 21, 2022. Stone apparently had a "mother's hunch" that her daughter was not doing well and went to check up on her.
Share this article:
Nicole Barnes: 'Healthy' mother, 29, found dead at home lying next to her 3-year-old daughter