Waiting for 'New Amsterdam' Season 3? Top 5 shows to binge-watch until your favorite NBC medical drama returns 'New Amsterdam' follows a medical director named Dr Max Goodwin and is based on a book by Eric Manheimer, titled 'Twelve Patients: Life and Death at Bellevue Hospital'. It first aired on NBC in 2018 and has garnered quite a huge fan base, as medical dramas usually do. The series created by David Schulner was also affected by the pandemic, resulting in the second season being cut short. The series is now expected to premiere next year, and fans can't help but dread the wait. In good news though, the series has been renewed for three more seasons, so we have a lot to look forward to when it does return. Until then, here are 5 shows that you can binge-watch to fill the 'New Amsterdam' hole in your heart.
'The Good Doctor'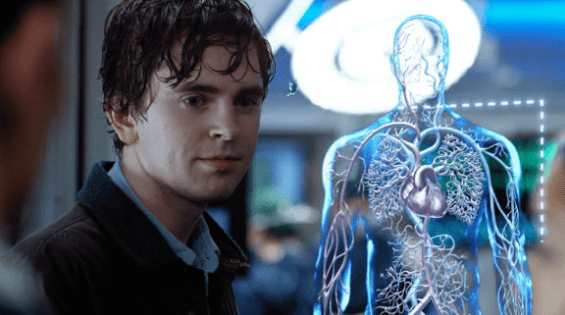 This series, hands down, is one the best medical dramas to hit small screens. The ABC series follows an autistic surgeon, Dr Shaun Murphy, who has been diagnosed with savant syndrome. He also has a past that he has left behind in Casper, Wyoming, and moves to San Jose, California to work at the St Bonaventure Hospital. Besides the fact that the series is absolutely excellent in its execution, if there is one reason you should watch the show, it should be because of how actor Freddie Highmore delivers his role of Dr Murphy. Highmore portrays Dr Murphy with all that comes with his syndrome such as his impeccable ways of noticing the minute of details, and his ability with a photographic memory. Without giving away too many spoilers, Dr Murphy goes on to develop a relationship while also adhering to new responsibilities when he becomes a fourth-year resident in his career as a doctor.

You can stream the first three seasons of 'The Good Doctor' on Hulu.
'House'
For people that love the medical drama genre when it comes to TV shows, 'House' almost always tops their list of good shows to watch. It follows the absolute genius Dr Gregory House (Hugh Laurie) at the Princeton Plainsboro Teaching Hospital in New Jersey who seems to have a unique way of not only figuring out medical mysteries but also dealing with his colleagues. With the help of many diagnosticians, Dr House, an infectious disease specialist has incredible ways of figuring out medical anomalies -- sometimes going at it himself, without even letting his best friend oncologist James Wilson know what the deal is. For someone who has such an admirable mind when it comes to medicine, Dr House isn't the one that enjoys too much company. In fact, he's almost brutal when it comes to giving his opinions, has a slight dependence on pain medication and could care less about other's opinions when he knows he's right. He may sound like a rude antisocial maniac, but the truth is that the team simply wouldn't run if he weren't a part of it. By the end of the series, you will understand why Laurie deserves a standing ovation for his role as Dr House.
You can stream all eight seasons of 'House' on Amazon Prime.
'The Resident'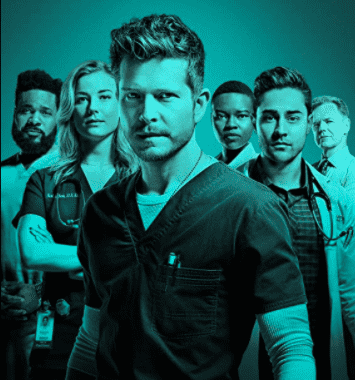 Just like most medical dramas, 'The Resident' is a genius show, especially when it comes to the employee at Chastain Park Memorial Hospital, and that's Dr Conrad Hawkins (Matt Czuchry). His attitude comes with its own struggles when it comes to first-year residents that have to endure his way of teaching. While Dr Hawkins is the protagonist, the series also follows Dr Devon Pravesh (Manish Dayal) who learns more about how medicine isn't all pretty as it may seem. As the series progresses, Chastain Park Memorial goes through some serious changes, and doctors of the hospital, not only have to deal with their patients but the corruption that comes with money in health care. Either way, it seems like the doctors will always put their dedication to their patients first.
You can stream all three seasons of 'The Resident' on Disney Hotstar.
'Nurse Jackie'
The series 'Nurse Jackie' follows an ER nurse named Jackie Peyton (Edie Falco), who seems to be addicted to drugs as she tries to find a balance between catering to her patients at the New York City hospital she works in along with handling the dramas of her personal life. Her drugs of choice? Vicodin and Adderall. All in order to cope with the demands that are placed on her constantly. Additionally, rules aren't black and white to her and she continues to ignore their existence when it comes to dealing with high-pressure situations. As the series progresses, her dependence on drugs seems to affect almost everything she holds dear negatively. The show does an excellent job when it comes to speaking on substance abuse, and on how it not only affects the addict but those around them as well. It is sometimes a hard watch, but worth it, for sure.
You can stream all seven seasons of 'Nurse Jackie' on Netflix.
'Chicago Med'
The series follows a medical team that is absolutely excellent at their job along with the relationships they forge with their colleagues. The team comprises doctors, nurses, and other staff members that find at times find unique ways of treating the patient's cases that are really interesting and post significant challenges. This series is one of the triads of the Chicago series, which also includes 'Chicago PD' and 'Chicago Fire'. The interpersonal relationship of the characters is a huge plot point as well in the series, but we have said that the medical cases win when it comes to narratives. It is also considered to be the most accurate medical dramas out there.
You can stream all five seasons of 'Chicago Med' on Peacock.