Netflix's 'Another Life' has a very familiar horror vibe but it will have to work extra hard to deliver on all its promises Come July 25, 'Battlestar Galactica' star Katee Sackhoff will take to the stars again, this time as part of Netflix's new sci-fi series 'Another Life'. She is joined by an excellent cast comprising Samuel Anderson ('Doctor Who'), Elizabeth Faith Ludlow ('The Walking Dead'), Justin Chatwin ('Shameless'), Blu Hunt ('The Originals') and Tyler Hoechlin ('Supergirl') among others. From everything we've seen so far, the show seems to bring in a lot of tropes and influences from classic science fiction stories.
While the first teaser for the show hinted at a very 'Alien'-esque brand of horror, the subsequently-released trailer for 'Another Life' sheds more light on the narrative and there's a lot of things going down there.
Commander Niko Breckinridge (Sackhoff) leads her crew on a dangerous and historic mission to discover alien life. The premise almost feels like a horror twist on 'Star Trek' with bits of 'Stargate' thrown in. Now that's not necessarily a bad thing but it isn't going to be easy to pull off either.
There's also plenty of drama attached, especially for Breckinridge who is forced to leave behind her daughter and husband to depart on her dangerous mission to the stars.
A parallel storyline sees Breckinridge's husband trying to uncover the secrets of an alien artifact that has landed on Earth for mysterious purposes. And yes, that does sound a lot like 'Arrival', but the trailer suggests that the show isn't going to focus on philosophical deliberations like the 2016 movie and will instead be more concerned with the horrors unleashed by the exploration of the artifact.
There are bound to be plenty of alien monsters thrown into the mix. We already caught a glimpse of strange spider-like creatures in the trailer and a warning that something terrible is going to happen on Earth. With so many familiar tropes thrown in, the show has quite a challenge ahead of it.
On the one hand, 'Another Life' could choose to try and subvert those tropes in favor of innovative storytelling. The other option would be to play them for laughs, which seems extremely unlikely considering the tone of the show. If the series plans on working all these ideas and themes into a coherent narrative, it will have to do so exceptionally well or it risks being written off as filler. So far, it seems like 'Another Life' is quite serious about making this complex storyline work and we hope it does.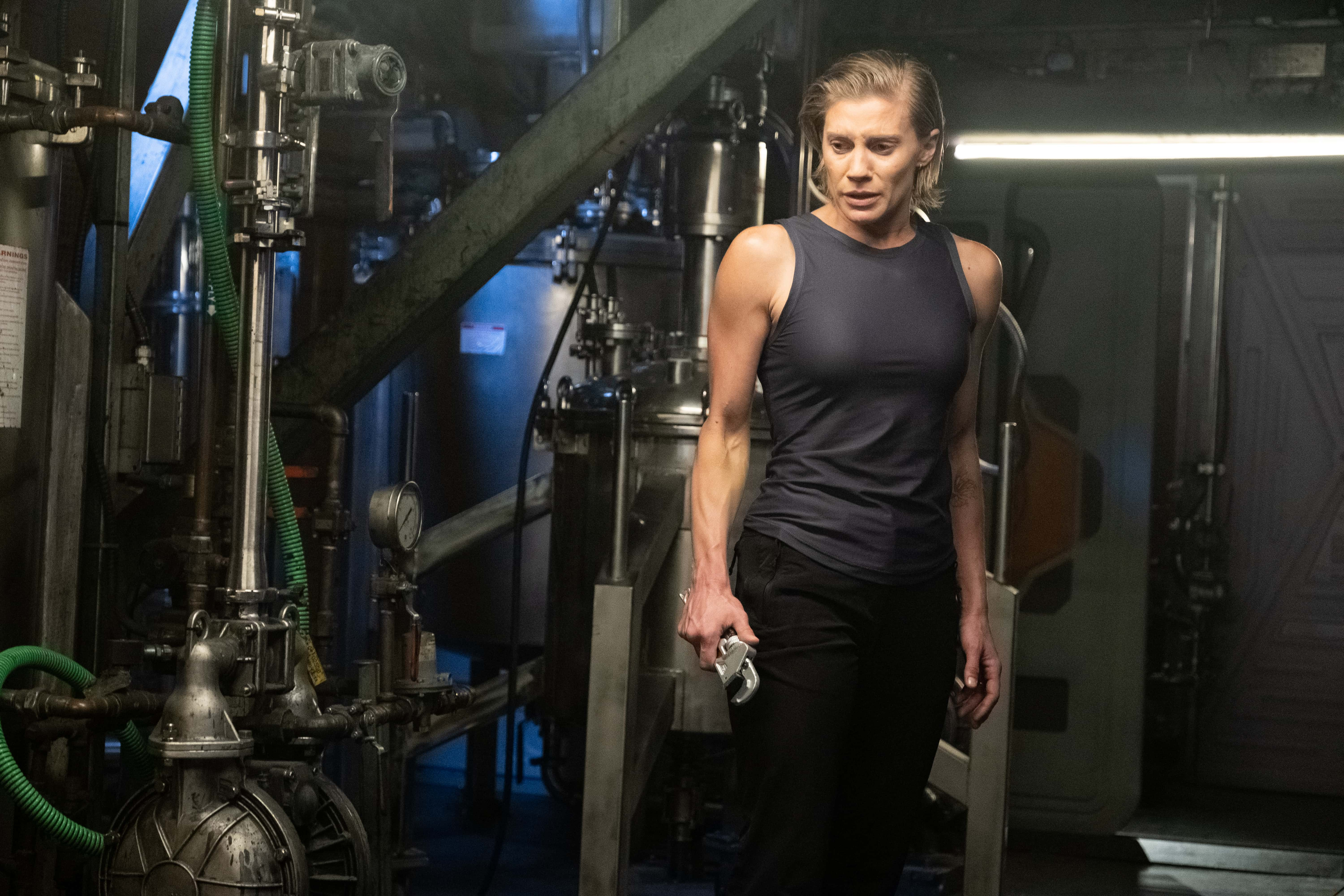 Sackhoff's fans for their part are extremely excited about the show, with some airing their views online on Twitter with one user saying: "I"m eyeing #AnotherLIfe on @Netflix hitting on July 25. I adore @kateesackhoff and it looks like a very interesting sci-fi/alien offering. So, I'm in. Loved the trailer."
Another user pointed out that the show also has a score composed by the iconic Morris Trevor saying: "I am very excited for #Netflix #AnotherLife. Not only because of the always awesome @kateesackhoff, but also because of the score by @MorrisTrevor. I'm hoping for a memorable Sci-Fi theme and a good combination of action-packed energy and tension. We shall see...or rather hear."
The expectations riding on the show are understandably high but with a stellar cast and a compelling (though familiar) premise, 'Another Life' has the potential to deliver on its promises. Whether it truly takes off or crashes tragically is something we'll have to wait and see.
'Another Life' will land on Netflix on July 25, 2019.