Mother of Alfie Lamb, 3-year-old who was crushed to death by a car seat, gets jailed for over two years The mother of three-year-old Alfie Lamb, who was crushed to death by an electric car seat, was sentenced to two years and nine months in prison on Thursday. Twenty four-year-old hairdresser Adrian Hoare from Gravesend, Kent was found guilty of putting her son Alfie's life in jeopardy by placing him into the footwell of an Audi convertible, according to reports.
Hoare's former boyfriend, 25-year-old Stephen Waterson from Croydon, has been accused of squashing the child by reversing his car seat into him in February last year.
Waterson, an adopted son of former government minister Nigel Waterson, is set to face a manslaughter retrial at the Old Bailey later this year, according to the Daily Mail.
Reports stated that the mother had allegedly slapped the toddler and told him to be quiet as he wanted to get comfortable in the rear footwell of a car.
The toddler died after Waterson allegedly pushed back his seat into Alfie because he was annoyed by the toddler. The incident occurred shortly after Hoare put the child in the rear footwell of the Audi. As Waterson was crushing the child, Hoare did nothing to help the toddler.
Waterson's half-sister, Samantha Dawson, while addressing the court in January this year, said that she witnessed the mother put the child in the footwell, which made him "cry and scream". She then claimed that Hoare told her son: "Shut up or I will give you something to cry for."
The court heard that Waterson moved his seat back twice and "kept it in a reversed position" until Alfie "went ominously quiet" before making "choking noises".
The child, who was "squashed and suffocated by the car seat", reportedly died three days later after suffering a cardiac arrest at the couple's home in Croydon.
The Old Bailey, on Thursday, heard how little Alfie had collapsed on the journey back to Croydon from a shopping trip in Sutton. The couple reportedly realized that something was wrong with the "happy, active, smiley" boy and Waterson pulled him out of the car and tried to revive him. The child suffered a massive heart attack and his life support machine was turned off three days after the incident.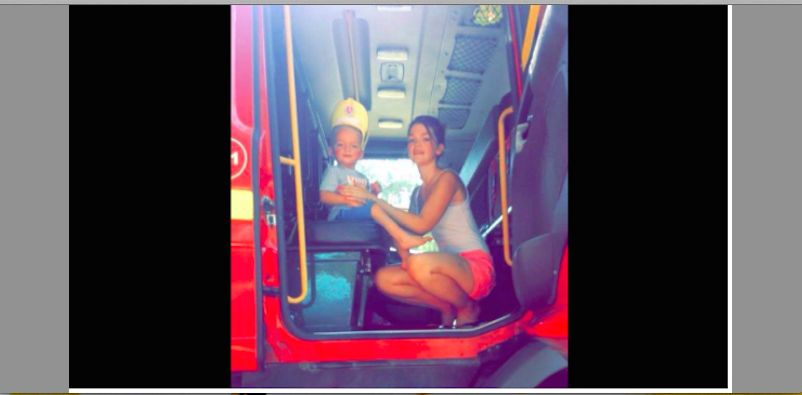 According to a pathologist, Alfie died from crush asphyxia caused by the car seat. Although Hoare was cleared of manslaughter after her trial in January, she was convicted of child cruelty.
Justice Kerr on Thursday called the incident a "sad case" and jailed Hoare for over two years for the child cruelty offense.
"The harm is sadly that Alfie suffered fatal injuries from which he died a few days later," he said. "Your acquittal of manslaughter does not change that. It was because of the danger you put him in - whether or not Mr Waterson shares responsibility for his death."
"This is sadly a very common form of danger to children, and until recently it used to be more common still. No parent should ever do what you did, but many do so without their children coming to harm," the Justice added.
Share this article:
Mother of three-year-old Alfie Lamb, who was crushed to death by a car seat, gets jailed for over tw