Woman slapped son and asked him to stop crying minutes before boyfriend crushed him with car seat
The mother, identified as 23-year-old Adrian Hoare, allegedly slapped Alfie Lamb and told him to be quiet as he wanted to get comfortable in the rear footwell of a car A mother of a three-year-old son reportedly told him to "shut up or I will give you something to cry for" before her boyfriend crushed the toddler to death by exerting pressure on his car seat, a court heard on Friday.
The mother, identified as 23-year-old Adrian Hoare, allegedly slapped the toddler, Alfie Lamb, and told him to be quiet as he wanted to get comfortable in the rear footwell of a car. The toddler died after 25-year-old Stephen Waterson allegedly pushed back his seat into Alfie because he was annoyed by the toddler. The incident occurred shortly after Hoare put the child in the rear footwell of the Audi. 
Reports state that as Waterson was crushing the child, Hoare did nothing to help the toddler. Waterson's half-sister, Samantha Dawson, while addressing the court on Friday, said that she had witnessed the mother put the child in the footwell, which made him "cry and scream". She then claimed that Hoare told her son: "Shut up or I will give you something to cry for."
The court heard that Waterson moved his seat back twice and "kept it in a reversed position" until Alfie "went ominously quiet" before making "choking noises". The child, who was "squashed and suffocated by the car seat", reportedly died three days later after suffering a cardiac arrest at the couple's home in Croydon.
The court was also told that the child was crying for his mother when he was being crushed by the car seat and that the mother allegedly slapped the toddler when he screamed during their journey.
Dawson described the toddler as "the loveliest boy you could ever meet," according to the Daily Mail.
---
Alfie Lamb, 3, was squashed when his mother's boyfriend Stephen Waterson, 25, allegedly moved his seat back.

It's claimed his mother Adrian Hoare, 23, did nothing to stop it.

https://t.co/mHWCskr1g6

— Adrián Jiménez (@UrbiEtCivitas) January 25, 2019
---
Dawson was also asked by Prosecutor Duncan Atkinson QC if the couple had treated the child any differently shortly before his death, to which she responded with: "It varies on what mood they are in." She also added that when they were not in a good mood, the duo treated the child "badly".
"They were always throwing him about and telling him off. (They would) pick him up and throw him on the sofa, both of them. They would both literally just pick him up by his arms or slap him around the head. I saw both of them do it," Dawson said.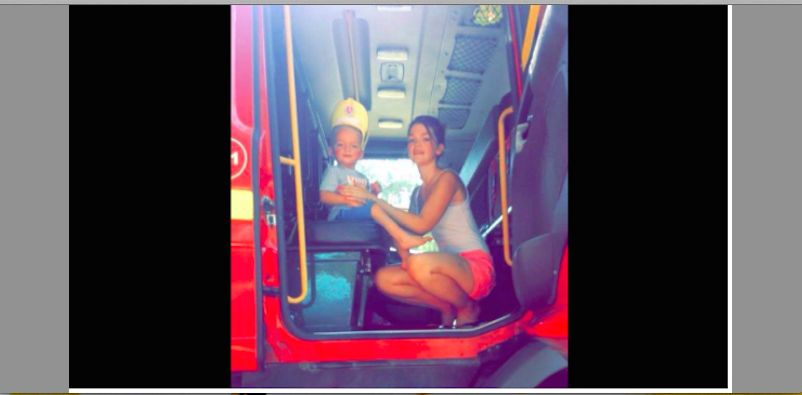 The incident occurred on February 1 last year when another passenger in the car, Marcus Lamb, was driving through Croydon with Waterson sitting in the front passenger seat and Hoare in the back with another mother, Emilie Williams.
"This movement was a deliberate action by Waterson, who was angered by the noise and fuss that a three-and-a-half-year-old was making during the journey," Prosecutor Duncan Atkinson told the court.
"Until he got into that vehicle with his mother and those others, CCTV showed that Alfie had been fit and well. It follows that during that car journey something happened to Alfie to compress his chest and abdomen so that he went from an active toddler to a very seriously ill and brain damaged one."
A forensic report later stated that the three-year-old had been subjected to between 78-81 kg of force in 9.5 cm gap.
The defendants, Waterson and Hoare, have reportedly admitted to perverting the course of justice by submitting false statements to police. They, however, have denied manslaughter.