'Hightown': Monica Raymund's Gabby Dawson was Chicago Fire's fan-favorite, she's back in a very different role When 'Chicago Fire' first debuted on NBC, most would not have thought the firefighter drama would result in two successful spinoffs -- 'Chicago PD' and 'Chicago Med' -- and unsuccessful spinoff, 'Chicago Justice'. One of the original characters, Gabriela "Gabby" Dawson immediately became a fan-favorite over her six seasons on the show.
The credit for that belongs to the writers and producers, but also Monica Raymund who essayed the role. Raymund brought to the role the gravitas it needed and in a show featuring a male-dominated cast about a field that is very much male-dominated as well, Raymund, as Gabby, stood her own, becoming essential to much of the storylines and one-half of one of the most enduring couples in the franchise.
When we first met Gabby Dawson, she was a paramedic in charge of Ambulance 61 at Firehouse 51. Gabby was spunky, funny, hardworking, and intelligent. She was empathetic and understanding -- making her one of the characters who had the best interactions with the other characters.
Though she started as a paramedic, we also saw her become a firefighter -- a move that was highly appreciated. She went to the academy, and though she failed to qualify after failing her physical agility test, Gabby was was persistent and retook the test, finally becoming a firefighter.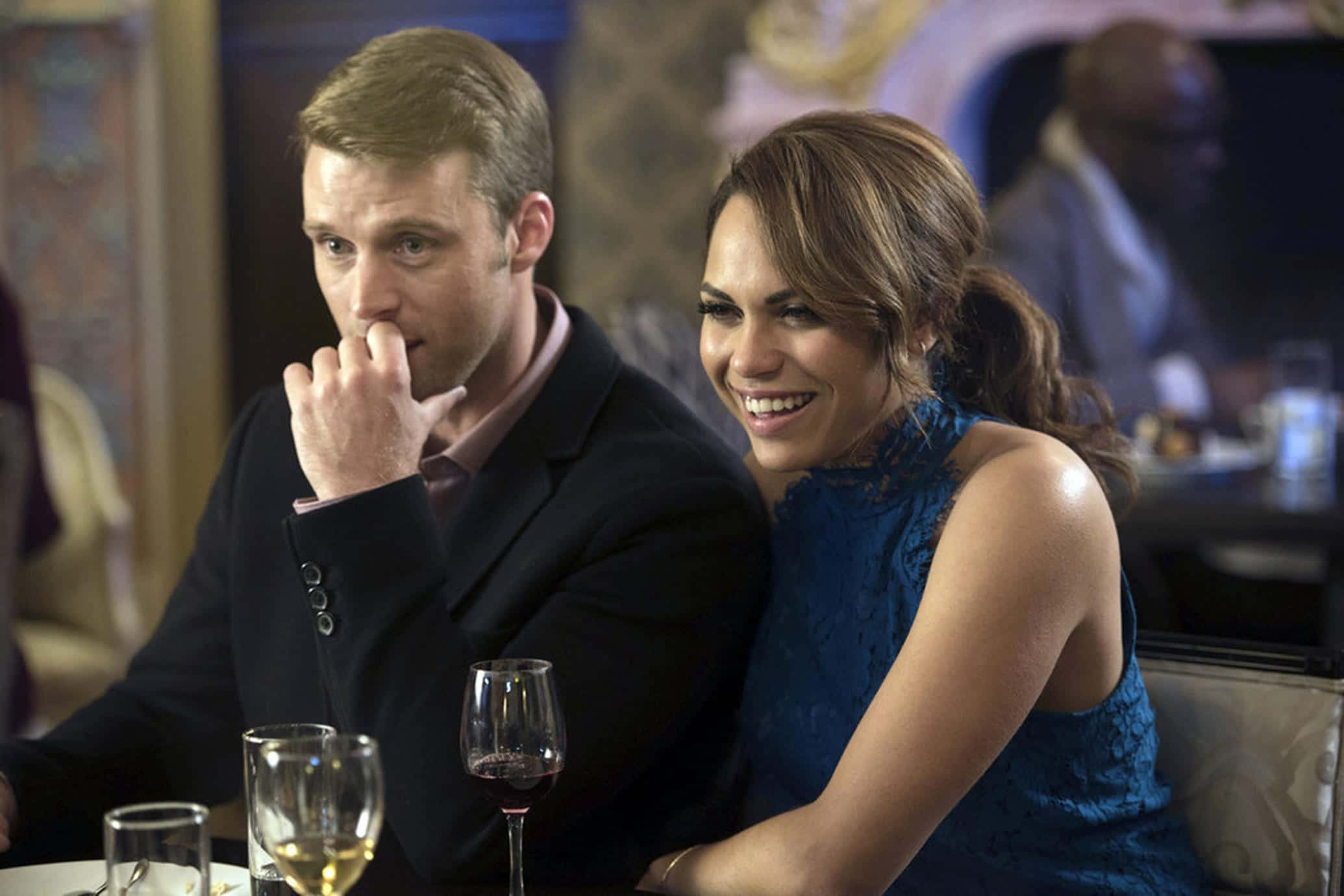 While we saw Gabby pursuing a romantic relationship with Jay Halstead (Jesse Lee Soffer) -- who was a recurring character in Season 1 of 'Chicago Fire' and later became part of the main cast of 'Chicago PD' -- Gabby's biggest romantic moments came when she got together with Matthew Casey (Jesse Spencer). "Dawsey" fans rooted for the pair as they went through thick and thin. They even got married in the 100th episode of the show.
In season 4, Gabby rescued a young boy, Louie, and wanted to foster him. Though this initially created tensions with Casey, the two soon became happy parents to the young boy. Gabby went back to being a paramedic after becoming a mother.
However, tragedy struck when Louie was taken away to be with his real parents. This was the beginning of the decline of the Dawsey relationship. Cracks started to appear and soon, they separated. The final nail in the coffin came when Gabby moved to Puerto Rico after Season 6.
Of course, fans were devastated by the developments. After all, not only was Gabby an OG 'Chicago' character, she was also one of the most liked in the franchise. But Raymund had her reasons for leaving the show.
Speaking to the Chicago Tribune, Dawson said that professionally, she wanted to expand her acting portfolio, and personally, she wanted to settle in Los Angeles. She did, however, appear one more time in 'Chicago Fire', when she guest-starred in the Season 8 midseason finale, giving "Dawsey" fans one last time to celebrate the relationship.
Now, Raymund is set to star in Starz's 'Hightown', a crime drama, which focuses on America's modern-day opioid crisis in America. The story is told from the perspective of Raymund's character, a National Marine Fisheries officer named Jackie Quinones who discovers a dead body while working in Cape Cod.
Jackie is quite different from Gabby -- she's a hard-drinking, drug-using partyer who flashes her badge to seduce women and can barely function at her job. Raymund told US Magazine about the role, "I mean, Gabby Dawson for six years and then 180 degrees to Jackie. It couldn't be more different. That's was attractive to me."
She added, "I wanted to shake it up. My whole point of doing this business is that I want to tell a lot of stories, as many as I can before I die. I'm really excited because this is so different than what I've been doing and I believe in it."
'Hightown' premieres on Starz this Sunday, May 17, at 8 p.m. ET. The first episode is also now available to stream on the Starz app.
Share this article:
monica raymund gabby dawson chicago fire fan favorite jackie Quinones hightown different role starz