Chilling texts reveal Melissa Towne threatened to 'illegally take' daughter before slitting her throat Warning: This article contains graphic content that could be traumatic for some readers. Discretion is advised
TOMBALL, TEXAS: Mellisa Towne, who allegedly confessed to killing her 5-year-old daughter, Nichole, had previously sent an alarming chain of text messages where she threatened to illegally take the child away as she had lost complete custody. James Bradshaw Jr, Nichole's father, had full custody. The spine-chilling text messages came before the horrific murder as Towne brought her daughter Nichole to Spring Creek Park in Tomball, Texas to commit the crime on Sunday, October 16. Towne slit her throat and then strangled her for 30 to 45 minutes while covering her head with a trash bag
The 37-year-old Texas mother had previously been arrested for harassing Kathy Bradshaw, Bradshaw Jr's mother, in a string of messages that argued about Nichole in May 2018. Kathy Bradshaw reported receiving a chain of 49 ranting messages from Towne in merely four hours as explained in her report to the police. Nichole is mentioned as 'Chanel' by Towne in the messages and other times as well but it is unclear why. The affidavit reads that Kathy received a series of "unwanted text messages from Melissa Towne ... covering a gamut of topics, and varying from vulgar to incoherent," on May 11, 2018. In a hard-to-decypher Towne contacted Kathy the next day saying, "Where is Chanel Kathy because y'all really need to either go give her back to the hospital or y'all need to return her back to me," as reported by The US Sun.
READ MORE
Taylor Rene Parker: Texas woman found guilty of killing pregnant friend and ripping out her unborn baby
Neighbors recall mental episodes of Melissa Towne, who killed 5-yr-old daughter by slitting her throat
She continued, "You're not getting the documents you're not getting the trucks you're not getting the vehicles this s*** is f****** b******* there's even a f****** hospital bill my f****** mile-wide between me and she knows y'all won't be able to afford. Just f****** give me the baby back y'all were [sic] f****** lose in court I'm not even joking with you all f****** send you the f****** s*** and a text message give me my daughter back seriously for safety reasons hazardous reasons and some more s***." The court documents obtained by the outlet explain that Towne lost custody of Nichole due to unspecified mental illnesses.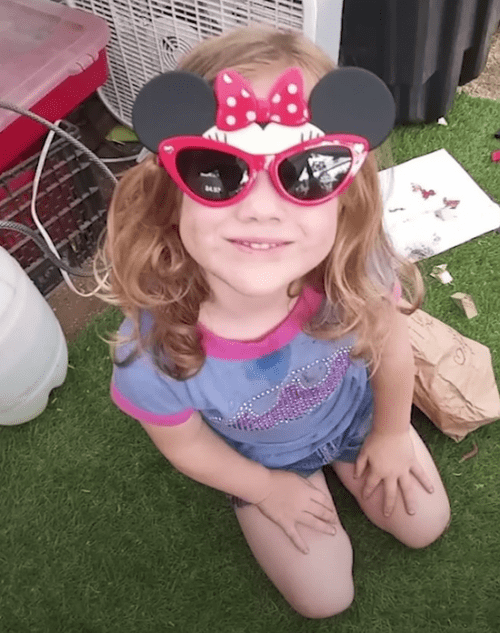 Ferociously texting to no avail, Towne said, "Honestly my IQ doesn't even hit the charts the only thing I have a little bit of trouble with is freaking spelling. Less than an hour later, Towne claimed of taking possession of Nichole. She wrote, "I am illegally taking possession over Chanel and you need to go get your mental health warrant done and everything you can still see her the bradshaws [sic] can still see her but for now on for the safety and sake of everybody has it [sic] as wise she's coming back to me. Just have him initial it please off of your cell phone and I'll run it down on his piece of paper that I have the courts [sic] and I'll have him legally sign the papers in front of me please." Towne did not receive a single reply to any of the 49 messages she sent. Fast forward to October 2018, she pleaded guilty to harassment and was sentenced to 45 days in Montgomery County Jail.