'Medici' Season 3: Medici men achieved a lot, but the women they married were just as important 'Medici' follows the triumphs and pitfalls of one of the greatest families in medieval Europe. The Medici family were influential in what went down in Europe — and by that virtue, the whole Western world — at the time.
Season 1 of the show chronicled the life of Cosimo de Medici (Richard Madden), who became the first from the family to head the Medici family bank and the de facto ruler of Florence during much of the Italian Renaissance. His power derived from his wealth as a banker, and he was a great patron of the arts, learning and architecture.
Seasons 2 and 3 of 'Medici' chronicles the life of Cosimo's grandson, Lorenzo de' Medici (Daniel Sharman), who was also known as Lorenzo the Magnificent. Lorenzo's life coincided with the Golden Age of Florence and was a patron of the arts, supporting artists such as Sandro Botticelli, Michelangelo and even Leonardo da Vinci.
However, while the Medici men undoubtedly had major roles in shaping the future of Florence, of Italy and of Europe, the women in their lives are rarely spoken about. Cosimo married Contessina de' Bardi (Annabel Scholey). Their son, Piero (Alessandro Sperduti) married Lucrezia Tornabuoni (Valentina Belle in Season 1, and Sarah Parish in Seasons 2 and 3). Lorenzo married Clarice Orsini (Synnøve Karlsen).
Contessina, Lucrezia and Clarice are great in their own rights and the influence of all three women is seen on Lorenzo's life over the last two seasons, however, it is often understated in retellings of the stories of the Medici family.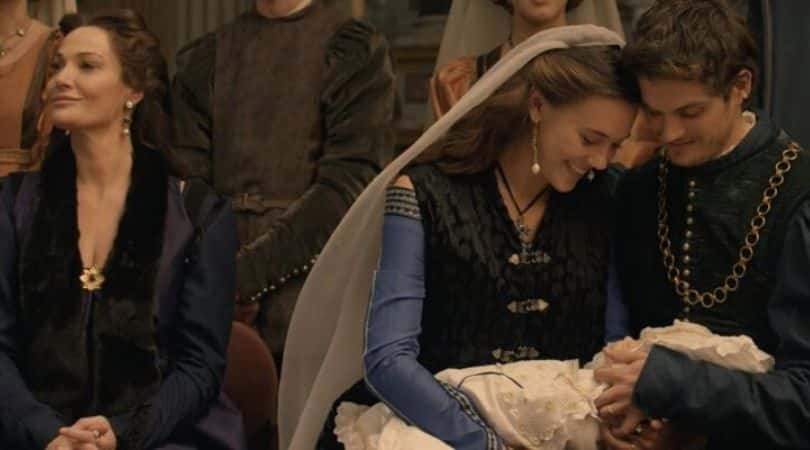 Contessina was known for her good money management and keeping of the household. She was a political adviser to her grandchildren, Lorenzo and Giuliano, whom she was close to since their childhood. She also helped arrange marriages for noble families in Florence.
Lucrezia was a poet and political adviser for those of both high and low status as well as for her son Lorenzo. She was well-educated in both Latin and Greek and made sure that her children were well-educated as well in such subjects as politics, business, accounting, and philosophy.
After the death of her husband, Piero in 1469, Lucrezia bought property and businesses to lease in Florence and Pisa which extended her connections. She assisted poor women without dowries by giving her own money to them so they could marry. Lucrezia also provided aid to the women and orphans in women's convents. She also used her own income to provide dowries for women from poor families, so that they could marry.
Lucrezia was also a well-known supporter of the arts and commissioned the epic poem, Morgane, by Luigi Pulci and founded the Chapel of The Visitation in the Basilica of San Lorenzo.
Lorenzo's marriage to Clarice was arranged for political reasons and as such, she was often called upon by each side of the family to influence the other. Moreover, people sought her support in the easing of taxes and releasing family members from exile or prison. She would also use her network to gather information about political and military events away from where she was, including troop movements and battles.
All episodes of 'Medici' Season 3 are now streaming on Netflix.