Left, center or 'all right'? Matthew McConaughey will need to choose a side if he runs for Texas guv Last week, Matthew McConaughey said he is seriously considering a gubernatorial run in Texas. The Oscar-winning actor made the announcement much to the fascination of his fans. With Republican Greg Abbott is gearing up for re-election, running for a third term, McConaughey very explicitly made his intentions clear.
Just under a week later, when announcing the all-star line-up to the virtual benefit concert 'We're Texas' he and his wife Camila Alves are hosting, McConaughey said that he "would be a fool not to" consider running for governor. By confirming this, the actor, who was born in Uvalde, Texas, and attended college at the University of Texas at Austin, has now raised queries whether he will be running from the left or the right.
RELATED ARTICLES
What is Matthew McConaughey's net worth? Actor considering Texas governor run in 'next chapter of life'
Texas Governor Greg Abbott announces bill to stop social media giants from censoring on basis of political views
Running for guv a 'consideration'
Appearing on 'CBS This Morning' on Wednesday, March 17, the actor discussed hosting the concert with an all-star line-up in order to help the state. But it might just be the first in a line of his future plans regarding his state. He said that he was also open to considering a run for state governor.
"I'm giving it consideration. I would be a fool not to. It's a very honorable thing to consider, you know, what that position would mean. What would it be for me, what would it mean for the people of Texas," he said on the show. "As I've said before and I'll say again now, I have to decide for me what is my category where I can be most useful in life from here".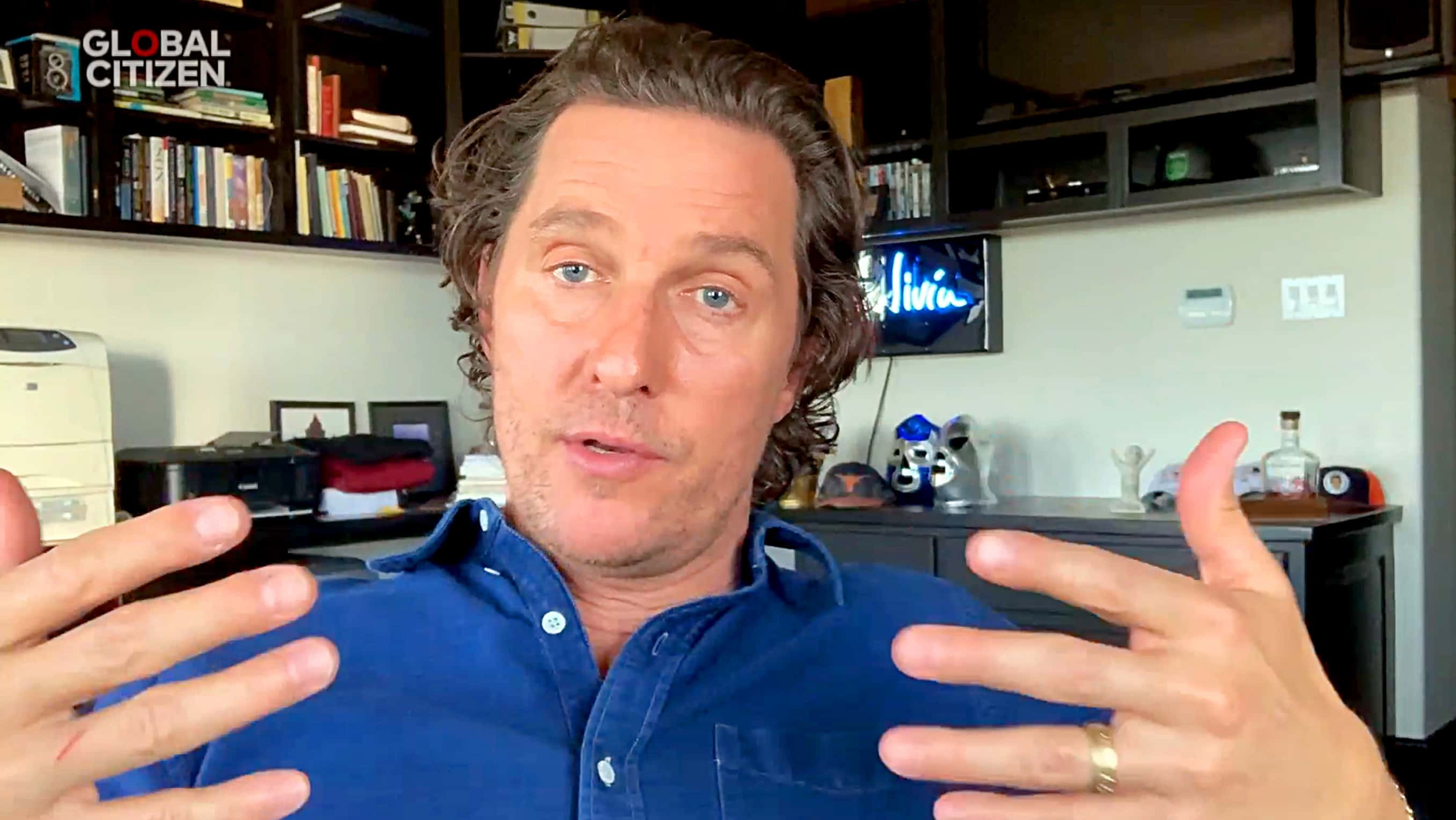 Earlier last week, during his appearance on an episode of Crime Stoppers of Houston's 'The Balanced Voice' podcast, he was asked about running for governor. "It's a true consideration," he had said, adding, "I'm looking into now again, what is my leadership role? Because I do think I have some things to teach and share, and what is my role? What's my category in my next chapter of life that I'm going into?" he had added.
This is not the first time that the 51-year-old Texas actor has publicly spoken about his interest in politics. In November, during his appearance on 'The Hugh Hewitt Show' had said, "I don't know. I mean, that wouldn't be up to me. It would be up to the people more than it would me," adding, "politics seems to be a broken business to me right now. And when politics redefine its purpose, I could be a hell of a lot more interested."
At the same time, he had stressed on the fact that wants to work for the betterment of society. "I want to get behind personal values to rebind our social contracts with each other as Americans, as people again," McConaughey had told Hewitt.
Left, Right or Centre?
Just as reports of the actor's interest in Texas politics started doing the rounds, many social media users expressed their support for him. At the same time, many wondered which side he would actually run from. "Matthew McConaughey thinking about running for Texas governor? I doubt he's a Democrat, which makes him, all right all right all right," went one of the many tweets inquiring about the actor's political inclinations.
---
Matthew McConaughey thinking about running for Texas governor? I doubt he's a Democrat, which makes him,
all right all right all right.

— Ryan Stiles (@WhoseRyanStiles) March 11, 2021
---
While that is a speculation, in December 2020, during an interview with 'Good Morning Britain', McConaughey had spoken out against political extremes. "You need liberals. What I don't think we need is the illiberals, and what I don't think that some liberals see is that they're often being cannibalized by the illiberals," he had told Susanna Reid and Piers Morgan, who used to host the show back then. "Now, you know, there are extremes on both sides that I think are unfair — that I don't think are the right place to be," he continued. "The extreme left and the extreme right completely illegitimize the other side... or they exaggerate that side's stance into an irrational state that makes no sense." On the show, he also spoke against cancel culture.
This "aggressively centrist" way the actor addressed the issue created a buzz online. On comedian Russell Brand's 'Under the Skin' podcast, he had said, "the right" is "in denial" over Joe Biden's victory over Donald Trump "because their side has 'fake news". "Let's get aggressively centric," he said. "I dare you."
McConaughey vs Greg Abbott?
It can be difficult to answer that question because nowhere has the actor explicitly said where and what his plans are — whether he intends to run as a Democrat candidate or a Republican. The debate is also one that is raging on social media. In fact, every now and then that McConaughey makes a political comment, social media users reboot the discussion.
While this is ongoing, it must be noted that McConaughey has come forward to express that he doesn't support current Texas Governor Greg Abbott's decision to list restrictions on the state's mask mandate amid the pandemic. During the CBS appearance, he had said, "I was a little dumbfounded by the decision. I understand 'Go back to work.' What I did not understand was 'Pull the mask mandate.'" He urged Texans and people "around the world" that "If you have the choice, keep masking up. It's proven to help. We don't have much longer in this, we'll get through this."
Abbott had taken the decision after Texans were flouting regulations by keeping their businesses open. But the decision brought on severe criticism from Democrats who thrashed the move as irresponsible.
Abbott's falling ratings
It must also be noted that Abbott has already announced he will seek a third term in next year's election. But the incumbent Republican has seen support fall out as he was not only criticized for his response to the deadly pandemic but also for the way he handled the Texas winter storm which resulted in mass power outages across nearly the entire state.
Despite all this, Abbott reportedly continues to remain popular among his Republican base. Although his support is not the same as the time when the pandemic had started.
According to the latest University of Texas/Texas Tribune poll conducted last month, Abbott's approval rating among Republican voters slipped from 88% in April to 79%.
Former state Rep Jonathan Stickland was one of the notable GOP dissenters who called out Abbott with regards to his pandemic response. "I'm sorry @GregAbbott_TX but you are far too late. Many lives and businesses have already been destroyed while you played King. Texans deserve better, you've got to go. #FireAbbott #2022Primary #txlege," he had tweeted.
New YouTube channel
Amid all this, the actor launched his own YouTube channel on March 16, 2021. He made the announcement on Twitter, saying, "McConaughey here, and I want to welcome you to my YouTube channel. It`s a destination where I'm going to share who I am, who I'm not, what I believe in, what I don't, what I'm doing, what I'm not doing, along with some approaches to life that I`ve found useful and constructive along the way."
McConaughey notes that he intends to share "prescriptions in the art of living that have helped me navigate this rodeo we all live in and even a bunch of bumper stickers that I have seen, heard, gathered and stolen along the way over my last 51 years here."