What is Massad Squad? 'Serial monster' Michael Barajas, 36, allegedly kidnapped women for sex trafficking Warning: This article mentions sexual assault which could be triggering to some readers. Discretion is advised.
GENESEE COUNTY, MICHIGAN: A Michigan criminal intimidated his trafficked victims by filing down his own teeth into fangs while ordering several underlings to do his bidding, including kidnapping women. Michael Barajas, 36, who is accused of forming a human trafficking gang called Massad Squad, can be seen sporting multiple face tattoos in his mugshot from the Genesee County Sheriff's Office. The gang reportedly drove around in a Hummer looking for victims.
"He would tell the victim, 'I'm going to rip your throat out if you don't do what I tell you to do, and you don't comply,"' Genesee County Sheriff Chris Swanson said, according to Daily Mail. "It's dominance. It's kidnapping. It's grooming," he added. Recently, two of his "generals" were detained and authorities have since brought 20 new charges against the ring leader who allegedly held a 20-year-old woman down while she was sexually abused by men inside a home for a couple of weeks.
READ MORE
'One big teddy bear': Ethan Chapin's fraternity brother recalls 'most kind-hearted, humble' friend
'She always made me happy': Xana Kernodle's friend recalls Idaho victim's 'energetic demeanor'
Genesee County Sheriff Chris Swanson shared shocking details during a press conference of how the woman was tortured by Barajas and his accomplices. "I knew this serial monster was bad, but I did not realize he's as bad as what I'm going to tell you today," Swanson said Tuesday, January 10. Swanson said that around Thanksgiving, Barajas sent out accomplice Alex Matthew Schmidt, 23, and another man in a yellow Hummer to look for a "vulnerable" woman.
The pair then came across the 20-year-old walking along the road near Flint. They reportedly offered the woman a warm place to stay, a shower, and food. "It's the bare needs of an individual," Swanson said, adding, "It's the basic hygiene that she so needed. That was the grooming hook that they used." The men then took the woman back to a home on Marmion Avenue in Flint, where Barajas was waiting.
Swanson said Barajas had not been in the house but completely orchestrated the kidnapping. Law enforcement said that Barajas trained the "generals" to go find vulnerable women and bring them back to the "Massad Squad" human trafficking headquarters. "The term 'Massad Squad' was, I'm sure, in his mind, something that he was trying to create to form a sex industry trade," Swanson said.
After the victim was brought to the home she was unfortunately raped by men while Barajas and his "generals" held her down. The Genesee County Sheriff said that they would use ropes or other items to torture the victim. He said that the men would forcibly put a pacifier in her mouth and asked to call them 'daddy' or put a gun to her head.
"Barajas held (a gun) to the head of our victim and said, 'If you don't do this, I'm going to kill you,'" Swanson said during a recent press conference. Barajas would use his filed teeth to intimidate the woman during these assaults and also threatened to rip her throat out.
The woman unsuccessfully tried to escape the house multiple times throughout the two weeks. The group of men had barricaded and locked the doors and screwed the windows shut. The woman was able to get out the front door and run down the street but unfortunately, they tackled her and dragged her back. "She ran out the door, and as she was running down the street, they fired a round at her, they tackled her. She actually stabbed Barajas at one point. They dragged her back," Swanson said.
The woman made it to a nearby McDonald's in another attempt before Barajas and the other men found her. They allegedly threatened to kill her inside if she made any statements. "She went back a second time against her will," Swanson said.
On December 8, the victim was finally rescued when she had a medical emergency and was rescued at the hospital. Barajas was arrested after the home where the group held the woman was raided. He was charged with kidnapping, criminal sexual conduct, and assault with a dangerous weapon. His first bond was set at $250,000.
In January, after the story broke out, another victim came forward to share her horrifying experience, stating that she was targeted by Barajas when she was only four years old. "At age 4, she was put into a situation because of her connection as the child of an adult to Barajas' family of adults," Swanson said. "Almost the same type of threats, the same type of intimidation, and the same type of sexual assault." The alleged assaults happened up to five times a week from 2003 to 2007.
"It was only because that relationship of the adults broke up that she was rescued and she was taken out of the situation, never to tell her story until January 3, 2023," Swanson said. Officials are now looking for additional victims to come forward, calling him a "serial monster" and rating that "he did not stop targeting" women for 15 years. "Her torture and her nightmare ended in 2007. So from 2007 to 2022, when we got in, how many other victims are along that timeline?" the cop added.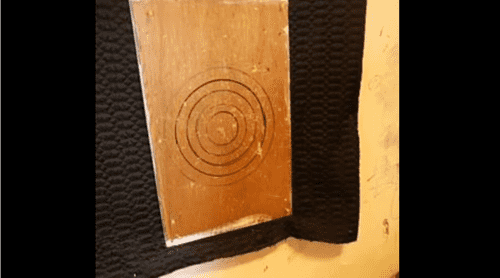 Swanson says that he is sure that there are other victims as well and is encouraging them to come forward to share their nightmares with the authorities. The 20 new felony charges filed against Barajas include 10 counts of first-degree criminal sexual conduct, as well as intimidation, bribery, and weapons offenses. Barajas faces a maximum sentence of life in prison if he is found guilty. He is currently held without bond.