'Game of Thrones' star Richard Madden in talks for role in Marvel's 'The Eternals' With 'Game of Thrones' and 'Bodyguard' under his belt, Richard Madden is now in talks to be cast in Marvel's new movie 'The Eternals', according to Variety.
Madden is to play Ikaris, a member of the human offshoot race known as the Eternals. While Marvel hasn't commented on this casting, it is known that Angelina Jolie has already been cast as the Eternals leader Sersi in the superhero team-up adventure and Silicon Valley star Kumail Nanjiani has also signed up.
Created by Jack Kirby in 1976, the comic book 'Eternals' is set millions of years in the past, when the cosmic beings known as the Celestials genetically experimented on humans to create super-powered individuals known as the Eternals, along with the villainous Deviants. The two groups battled each other throughout history. The Eternals also warred with Greek, Roman and Norse deities before leaving Earth to explore the stars.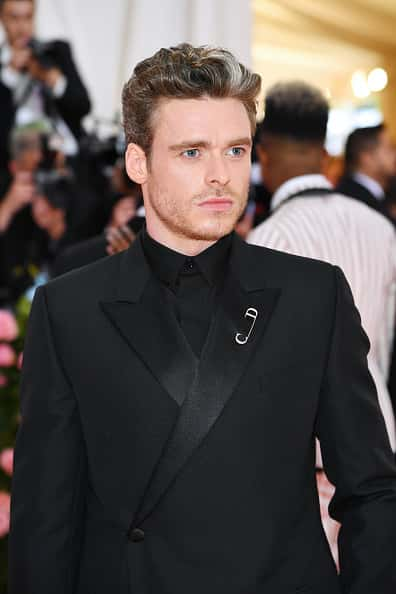 Chloe Zhao of 'The Ride' and 'Songs My Brothers Taught Me,' is directing 'The Eternals' from a script by Matthew and Ryan Firpo. Marvel Studios chief Kevin Feige will be producing the movie. Feige recently told Collider: "Everything after Endgame, and after Spider-Man: Far from Home, will be different and be unique, as we try to make every film. "[We want to introduce] characters that the majority of the world has never heard of, much like Guardians, much like Avengers before we made Avengers. And there are lots of them.
"Eternals are one group, but we like the idea of introducing an ensemble, doing an ensemble movie from the start, as opposed to building up as we did with the first Avengers. More like Guardians, not tonally, but in terms of introducing a new group of people." He added: "Jack Kirby did an immense, amazing epic with Eternals that spans tens of thousands of years, and that's also something we haven't really done, which is why that among many other things post-Endgame, we find appealing."
'The Eternals' doesn't yet have a confirmed release date.
Madden had a very popular run as 'Robb Stark' on HBO's Game of Thrones and then once his role ended he took on a role in Netflix series "Bodyguard" which, as we all know, became a huge hit, earning him a Golden Globe. When it comes to films, he is set to play Elton John's manager in the highly anticipated biopic "Rocketman," which is set to premiere later this month at the Cannes Film Festival.
If you have an entertainment scoop or a story for us, please reach out to us on (323) 421-7515.
Share this article:
marvel the eternals richard madden angelina jolie game of thrones kumail nanjiani chloe zhao