Is Mariska Hargitay OK? 'Law & Order' star lands in hospital after 'Black Widow' screening Actress Mariska Hargitay is showing off her new "summer look" on social media, which happens to be a freshly bandaged ankle. The 'Law & Order: Special Victims Unit' star is recovering from a broken ankle after she tripped in the rain while leaving a screening of 'Black Widow' in the Hamptons, New York.
It was also reported that the star was on her way home when the incident happened and she was in a hurry to reach her residence as she was hosting a party for attendees. The screening for 'Black Widow' was the first screening that took place at the Regal UA East Hampton Cinema after 15 months. The theatre was closed due to the ongoing Covid-19 pandemic.
RELATED ARTICLES
'Law & Order: SVU': Here's how Olivia Benson inspired Mariska Hargitay to become trained rape crisis counselor
'Law and Order: SVU': How similar is Mariska Hargitay to her onscreen persona of Olivia Benson?

The report also suggests that an ambulance had to be called on the scene and she was taken to the hospital for treatment, per Page Six. Meanwhile, sources told Page Six that her close friend Brooke Shields rushed outside to help her and waited there until the ambulance arrived.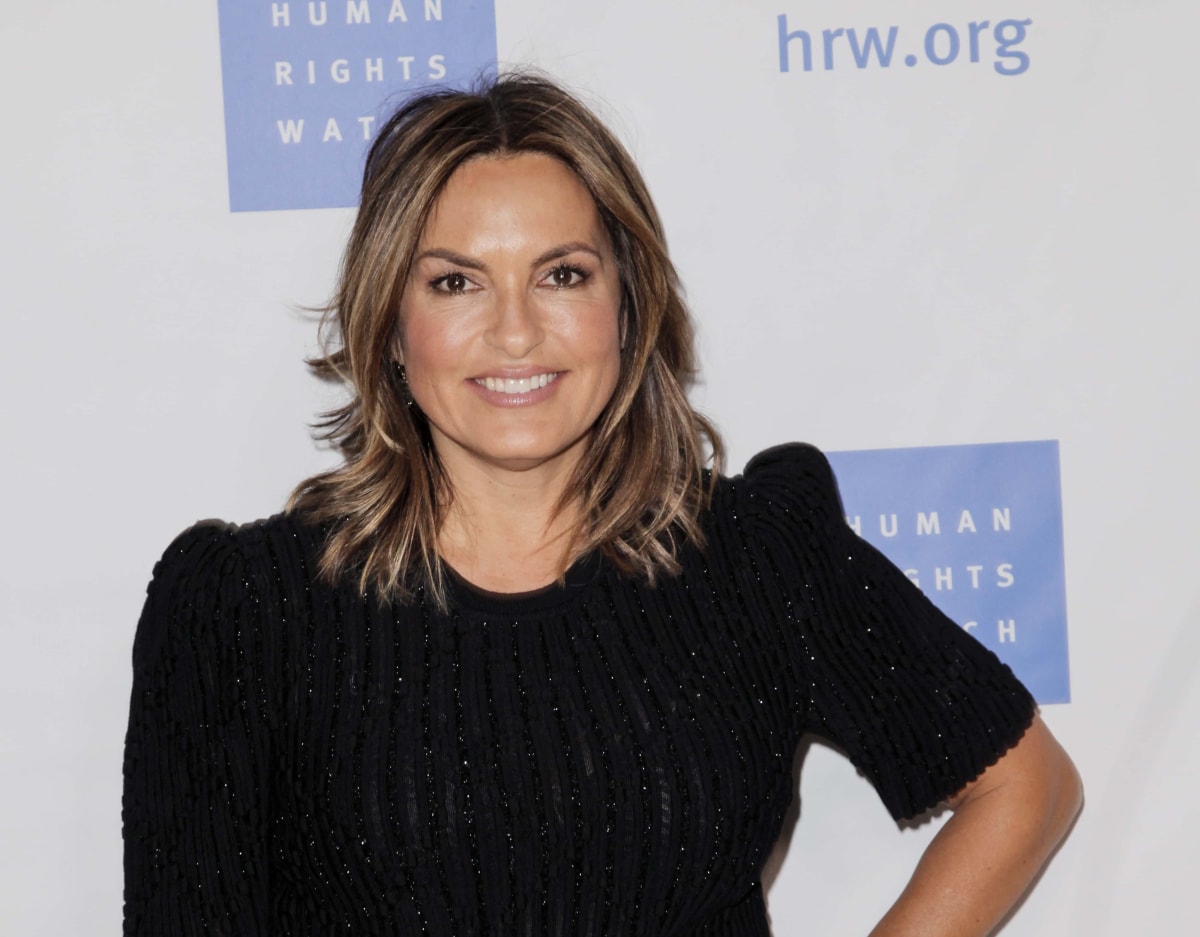 The source also revealed that the actress spent a few hours in the hospital and wasn't able to attend the party. The insider said, "She was taken to Southampton Hospital by ambulance with her husband Peter Hermann. She stayed there for several hours and ended up with a bandaged leg. She didn't make it back to her house until after midnight when the party had mostly wound down."

The actress updated her fans on the incident by posting a photo of the cast and wrap on her newly injured right ankle. She captioned the photo as, "My summer look," and used multiple hashtags: '#breakingnews #specialankleunit #castandcrew #cantcatchabreak #captaincrutch #crackingthecase #wrapparty #castparty #summerbummer #prettyinpink #agonyofdefeet #calledabus #theselittlepiggieswenttotheER #ouch #enjoyingmybreak #wrappedforthesummer'.
As far as the screening and after-party are concerned, it included several high-profile celebrities like 'Black Widow' star David Harbour, Gayle King, Ellen Pompeo, Drew Barrymore, Brooke Shields, Zachary Quinto, Cynthia Nixon, Don Lemon and Jennifer Esposito.
The incident happened almost a month after she found herself at the center of a real-life medical drama after suffering multiple leg injuries. In May 2021, the actress took to social media and shared a picture on her official Instagram handle to reveal that she sustained a broken knee, a hairline fracture in her ankle and a torn ligament. Thankfully, Hargitay did not need any surgery for her injuries and shared a picture at the time while walking out of the hospital.
"#ThatFeelingWhen, you go to the doctor, get an MRI and find out that you have a broken knee, a hairline fracture in your ankle, and a torn ligament. It's always a good idea to go to the doctor. Immediately. #ListenToYourBody #TrustTheExperts #StayStrong #InOtherKneeNews," she wrote at the time.
It has been a hectic year for the actress as she graced our screens on two different editions of 'Law & Order'. Hargitay continued to weave magic on 'Special Victims Unit' and finally reunited with Christopher Meloni on the show. On the other hand, she also made cameo appearances in the new spin-off series 'Law & Order: Organised Crime' where she was seen helping Meloni's character undergo therapy for his mental health problems.