Marilyn Miglin, 83, dies 25 years after husband was murdered by Versace killer Andrew Cunanan
Beauty mogul Marilyn, popularly known as the 'Queen of Makeovers', passed away at her Chicago home on Tuesday, March 15, surrounded by her loved ones Marilyn Miglin's (R) demise brought back memories of the 1997 murder of her husband Lee Miglin (C) by serial killer Andrew Cunanan (L) (FBI, Twitter)
The death of veteran Home Shopping Network host Marilyn Miglin at age 83 brought back memories of the murder of her husband Lee Miglin by serial killer Andrew Cunanan.
Beauty mogul Marilyn, popularly known as the 'Queen of Makeovers', passed away at her Chicago home on Tuesday, March 15, surrounded by her loved ones. A statement by her family did not disclose her cause of death, which came 25 years after the May 1997 murder of her real estate developer husband Lee, who was targeted by Cunanan, the same man responsible for slaying famed fashion designer Gianni Versace later that summer.
RELATED ARTICLES
Harvey Marcelin: Transgender serial killer, 83, suspected of dismembering body found in Brooklyn
Gretta Vedler: Russian model who once called Putin a PSYCHOPATH found dead in a suitcase
The murder of Lee Miglin
72-year-old Lee Miglin, who owned a real estate company with partner J Paul Beitler, was home alone in the family's Gold Coast residence when Cunanan arrived in Chicago after committing two murders in Minnesota. Lee was found in the garage of his residence, wrapped in brown paper with his face wrapped in duct tape. The coroner said his ribs were shattered and his throat had been cut. Investigators said that Cunanan slept in Lee's bed following the murder, shaved, and made a ham sandwich that was left half-eaten. He stole cash and expensive suits before eventually fleeing the scene in Lee's dark-green Lexus.
What led Cunanan to the Miglin home was never established. Investigators said there were rumors that Cunanan had mentioned in passing that he was going to start a business with Miglin's son Duke. However, devastated family members maintained that they had never seen the killer and had nothing to do with him. Chicago law enforcement ultimately ruled that there was no connection, as reaffirmed by Duke Miglin in a 2017 ABC 7 interview. "A lot of false things were brought up, and they were very hurtful, and they were very painful for me personally – and there were attacks on me, as well, that I really did not appreciate and still don't," Duke told the station at the time. "There was no relationship whatsoever between any of the family – never met him. None whatsoever."
After killing Lee, Cunanan proceeded to murder one other victim before fatally shooting the renowned fashion mogul Gianni Versace outside his mansion in Miami Beach on July 15, 1997. Authorities said the killer allegedly walked up to the designer as the latter was returning to his Miami mansion after buying magazines at a local store. Just as Versace, 50, was about to enter his home, Cunanan shot him twice -- once in the face at point-blank range, and one behind the left ear in the neck. The murderer fled the scene, leaving the fashion icon to die on the steps of his home.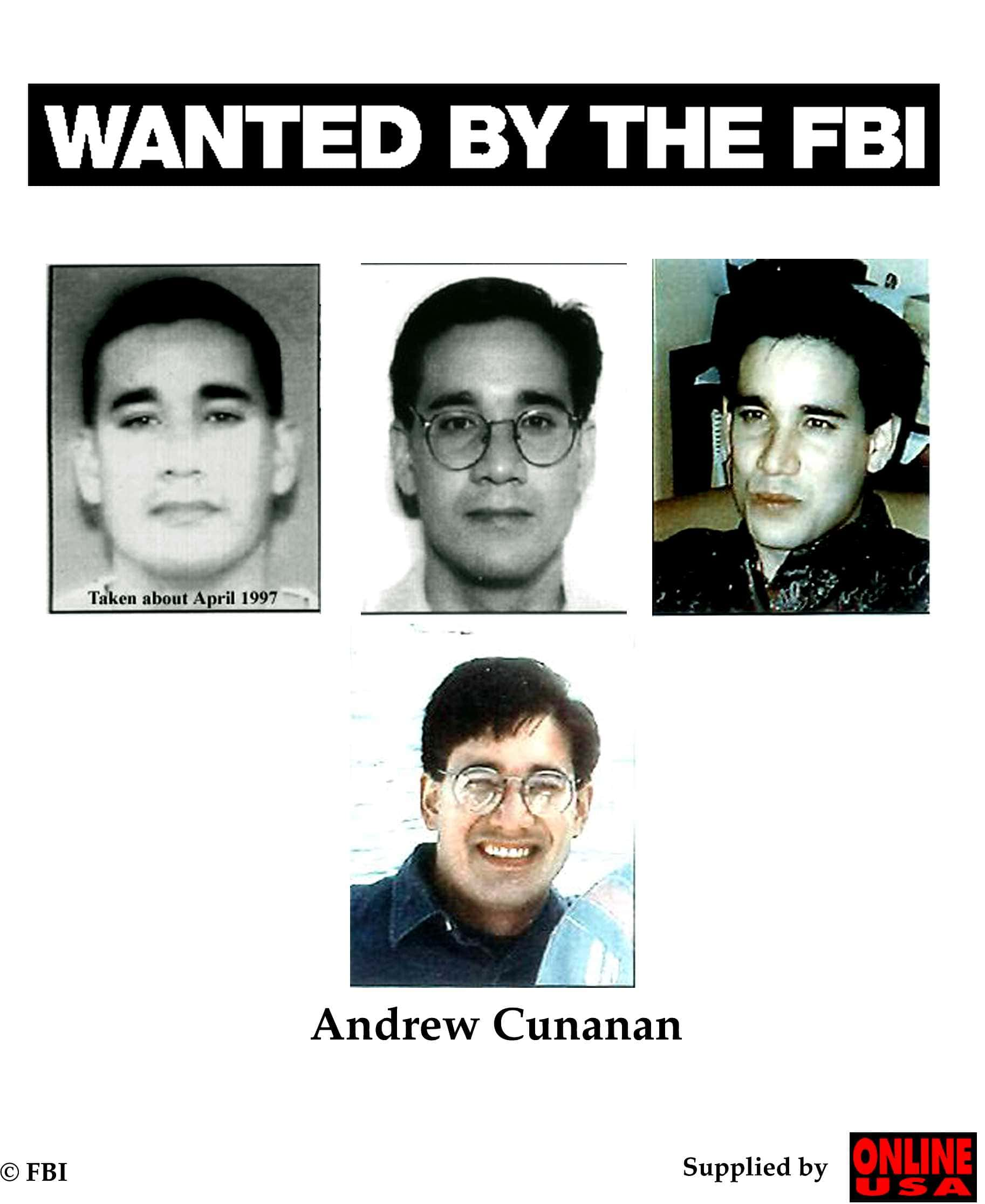 Versace's death sparked a nationwide manhunt for the killer. Associated Press reported at the time how other prominent people could be on Cunanan's hit list. On July 23, 1997, authorities responded to a report of a shooting less than three miles from Versace's home. A caretaker told responding officers he was checking on an unoccupied houseboat when he found someone inside, heard a shot, and immediately called the authorities. They said Cunanan had fatally shot himself in the mouth, leaving no note behind.