Madeleine McCann's parents lose case against ex-cop who accused them of daughter's disappearance
Kate and Gerry McCann, Madeleine's parents, were initially awarded around $515,000 in libel damages by a Portuguese court, but the decision was later overturned LONDON, ENGLAND: Madeleine McCann's parents have reportedly lost their latest court battle with a retired Portuguese detective turned author.
Lawyers for Kate and Gerry McCann had alleged that their right to a private family life was breached by the way Portuguese courts dealt with their libel case against Goncalo Amaral. The former police detective made claims in a book, TV documentary, and newspaper interview that the McCanns had basically covered up their daughter's accidental death. The European Court of Human Rights found that the couple's reputation had not been damaged by Amaral's comments because they were official suspects or 'arguidos' in the case for a short time. The embattled parents reportedly have three months to appeal the decision.
ALSO READ
Madeleine McCann suspect Christian B was 'no more than 5 mins' away from where she went missing
Christian Brueckner: Madeleine McCann's lead suspect shows new evidence claiming he did not rape US woman
Madeleine was three when she disappeared while on holiday with her family in Algarve resort Praia da Luz in May 2007. Her parents insisted in May that it was essential they find out the truth as they marked the 15th anniversary of their daughter's disappearance.
In April, Portuguese officials declared convicted sex offender Christian Brueckner as a key suspect in the case as a 15-year legal deadline approached. He has reportedly been under investigation for two years by German officials, who found new evidence against the prime suspect earlier this year.
Lead prosecutor Hans Christian Wolters revealed this month that Brueckner could face fresh sex assault charges in weeks and that there will soon be an announcement on five more cases unrelated to Madeleine. "The investigation into Maddie is still ongoing. A conclusion is not in sight," Wolters said. "I really can't say how long the investigation will take. It is also not certain whether an indictment can be made in the end. Regarding all allegations except Maddie, we will issue a press release in about two to three weeks." He added, "It may well go in the direction of an indictment."
Brueckner, now 45, has been described as a drifter who regularly traveled between Germany and Portugal. He has been linked to a number of sex attacks in the Algarve region including the rape of an Irish tour rep. He was also jailed for raping a pensioner. Investigators believe the suspect was living near Praia da Luz in 2007 and was in the resort on the night Madeleine went missing.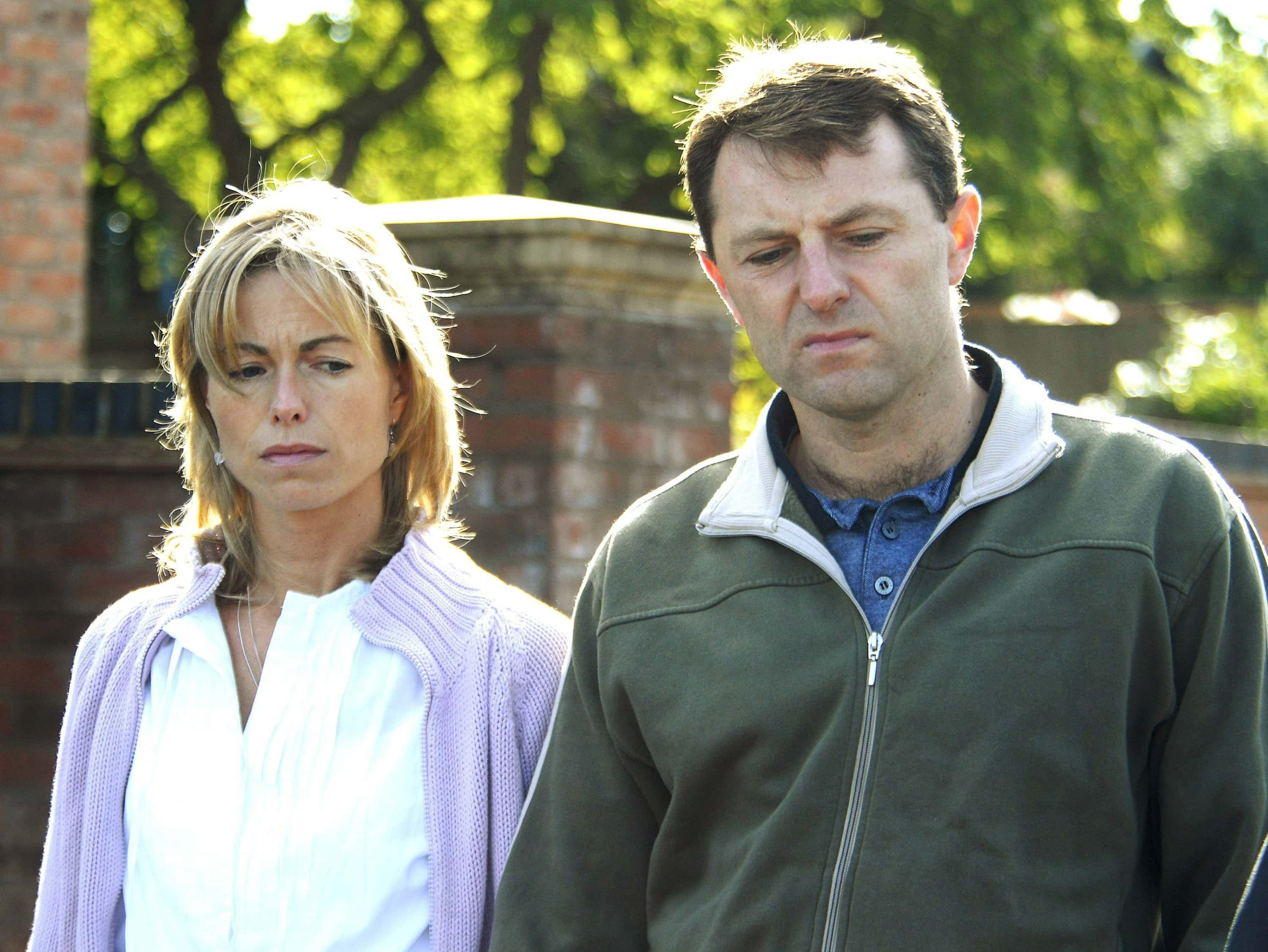 German authorities have previously furnished his coordinates in the immediate vicinity of the Ocean Club where he took a 30-minute phone call. Ex-detective Amaral, who led the initial bungled missing child probe in 2007, has claimed Brueckner is a "scapegoat" for Kate and Gerry. "He's an almost perfect suspect," the ex-cop said in 2020, "All that's missing for him to become the perfect suspect is for him to be dead." And when asked if he believed Brueckner was responsible, he said, "To answer that question it has to be proven first that an abduction took place."
TOP STORIES
Erick Adame: Emmy-nominated NYC weatherman fired after his nudes from adult cam site were leaked to his bosses and mom
Kate Middleton oozes elegance as she arrives at Westminster Abbey wearing the Queen's jewelry
Amaral notably named Kate and Gerry as "arguidos" or formal suspects just weeks after Madeleine disappeared. In 2008, he wrote a controversial book claiming the parents had covered up their daughter's accidental death in the holiday resort. The McCanns described the book as "unfounded and grossly defamatory" and launched legal action against Amaral in 2009. They were initially awarded around £450,000 ($515,000) in libel damages by a Portuguese court, but the decision was later overturned, according to The Sun.
Share this article:
Madeleine McCann's parents lose case against ex-cop who accused them of daughter's disappearance