'London Kills' actor Tori Allen-Martin discusses Billie's traumatic past and steady evolution in season 2: 'She's not prepared to take any sh*t' When it comes to Acorn TV's crime drama original 'London Kills', seasoned writer and creator Paul Marquees' expertise in the genre really comes into play. We have dark, gritty murders, an ongoing mystery surrounding the lead detective's personal life, and just equally layered characters who bring more to the table than just stereotypical cop action. Even with the character of trainee detective Billie Fitzgerald, we see a certain sheen to her character in the form of a personal level involvement with the debut season's psychopath killer, Amber. It's not in every crime drama that you see a newbie at workplace get involved so deeply, but Tori Allen-Martin, who plays the role of Billie, claims it is the whole wearing-her-heart-on-the-sleeve aspect of the character, that drew her to the role.
"I love her empathy and how she's not afraid to wear her heart on her sleeve," Allen-Martin said "It ultimately gets her into a lot of trouble but I think it's why she's so brilliant at her job too."
In the debut season, we saw Billie from the signature dubious glasses of her seniors at work—DI David Bradford (Hugo Speer), DS Vivienne Cole (Sharon Small), and DC Rob Brady (Bailey Patrick.) But as the elite squad of detectives go about solving murders in the fast-paced life of London, Billie, who is relatively new to the team, builds a special bond with the psychopath murderer, Amber (Jennie Jacques.) All of this, Allen-Martin was able to relate to on a personal level too.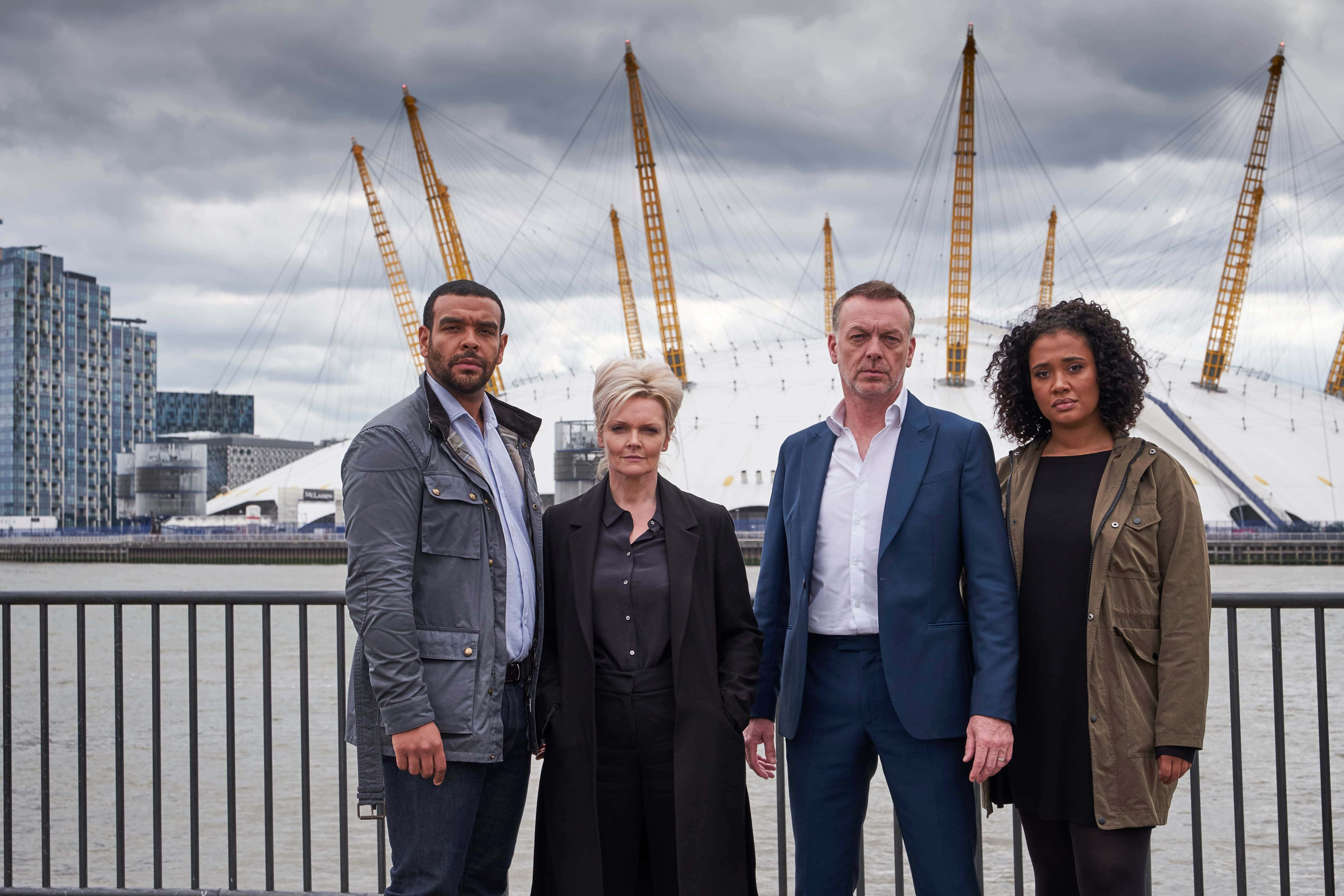 "The storyline with Amber definitely excited me when I read it, that was one of the big pulls," Allen-Martin explains, adding: "I had only done two TV jobs and both much smaller parts before I took on Billie so I think there was definitely an affinity there with being the new kid on the block and excited and out of your depth but learning on the job and just so, so happy to be there! I certainly pulled on my own feelings in that respect, the awe and willingness to please was my own as much as it was Billie's. I loved her the moment I read her and I love her even more now, it's such a brilliant team and there's nothing better than feeling your part of the creation process of a character. I'm so pleased they trusted me with her."
Amber dies at the end of season 1 after tricking Billie, using her as a pawn and stabbing her in the stomach. But while Billie is still recovering from the trauma of what had happened, her colleagues can be seen warming up to her as well. It's almost as if by taking the stabbing, Billie had passed the ultimate challenge of initiation. Not that she needed to, but the whole incident definitely has had an impact on her dynamics with her cold senior, Vivienne, who can be seen sending flowers to Billie and just in general warming up to her.
"I love their dynamic. It's so nice to feature female leads who have mutual respect for each other, we don't see enough of that, sadly. Billie looks up to Vivienne and though she doesn't always agree with all of her methods, she knows she's brilliant at her job and vice versa I think as season two goes on."
Allen-Martin also notes that Small is a 'master of her work' with 'brilliant solutions if you're stuck.' Speaking about the growing bond between their characters, she said: "By the end, it became second nature and we knew how they'd react, and we started to find their differences funny. Billie all wide-eyed and heartbroken for a victim's relative and Vivienne urging them to get on with it, dismissing the emotion completely."
As for her character's personal growth and arc we got to see in season 2, Allen Martin says: "She's definitely hardened, she's less tolerant. I think she can see through people a bit more now. She'll always be empathetic and people will always be what matters to her most, protecting people and serving justice, but she's not prepared to take any s**t. I think she starts to get frustrated by the end at still being the new kid, she's hungry for more but knows she has to bide her time after her mistake. It was fun to play the differences, she's just that little bit more switched on and maybe a tiny bit more detached, but I think that's because she knows the empathy and the big heart are still in there and she just doesn't want to get caught out again."
That being said, Allen-Martin also insists that though the writer gives them plenty to play with, what becomes the biggest plus point is the fast pace of the show. "I trust Paul and the writers implicitly," she says about the show, before musing about what she would like to see in Billie's arc should a third season get greenlit.
"She had such an exciting season one, and she grew in season two. I'd be excited for her to see a promotion, maybe see how she'd treat a new trainee, and I'd love to delve more into her background - we find out a tiny bit in season two and there's definitely more there for her physiologically, in terms of why she does the job that she does. The writers pull such exciting things out of the bag that I never see coming and I'm just happy to be along for the ride."
Sadly, Allen Martin could "neither confirm nor deny" whether a third season is happening, "but knowing Paul, our genius creator, there will be more twists and turns yet t unfold. He told me some future twists and turns that they were considering and I was super excited, a bit more background into some of their personal lives perhaps. But at the heart of the drama will always be a brilliant 'who dun it story' every episode, you can count on that. London Kills knows and says what it does on the tin and I love that about it."
Share this article:
London Kills season 2 Tori Allen Martin Billie fitzgeral not prepared to take any shit trauma crime