'London Kills' season 2: Bailey Patrick assures a 'more personable side' to Rob as things heat up and the murders get grittier Acorn TV's original crime drama 'London Kills' soared to immediate success because of its fast-paced storytelling that provided crisp turns and twists in every episode of its first season. Set in London, the show focuses on an elite team of detectives headed by Hugo Speer's DI David Bradford, and his colleagues Detective Sergeant Vivienne Cole (Sharon Small), Detective Constable Rob Brady (Bailey Patrick) and Trainee Detective Constable Billie Fitzgerald (Tori Allen-Martin).
The show comes from Paul Marquess, who is known for his long line of work in the genre, and that explains the layered nuances of each character on the show. Especially Rob Brady, whose involvement gets even more personal in upcoming season 2, and as assured by Bailey Patrick, who plays the role, fans have quite a "few surprises in store" for sure!
"We see a different side to Rob rather than the hardened detective we met in Season 1," Patrick shared in an exclusive interview with MEA WorldWide (MEAWW). "Things change quite a lot for all four of the MIT team in Season 2, and it's pretty hard not to give too much away, but it gets very juicy there's a lot going on!" Patrick assured, teasing that each character's journey takes a huge turn.
"It was great fun to explore more with Rob for season 2. There's a more personable side to Rob this season as we find out more about his other layers. He's a complex character and that's displayed a lot more. Few surprises in store for viewers that's for sure!"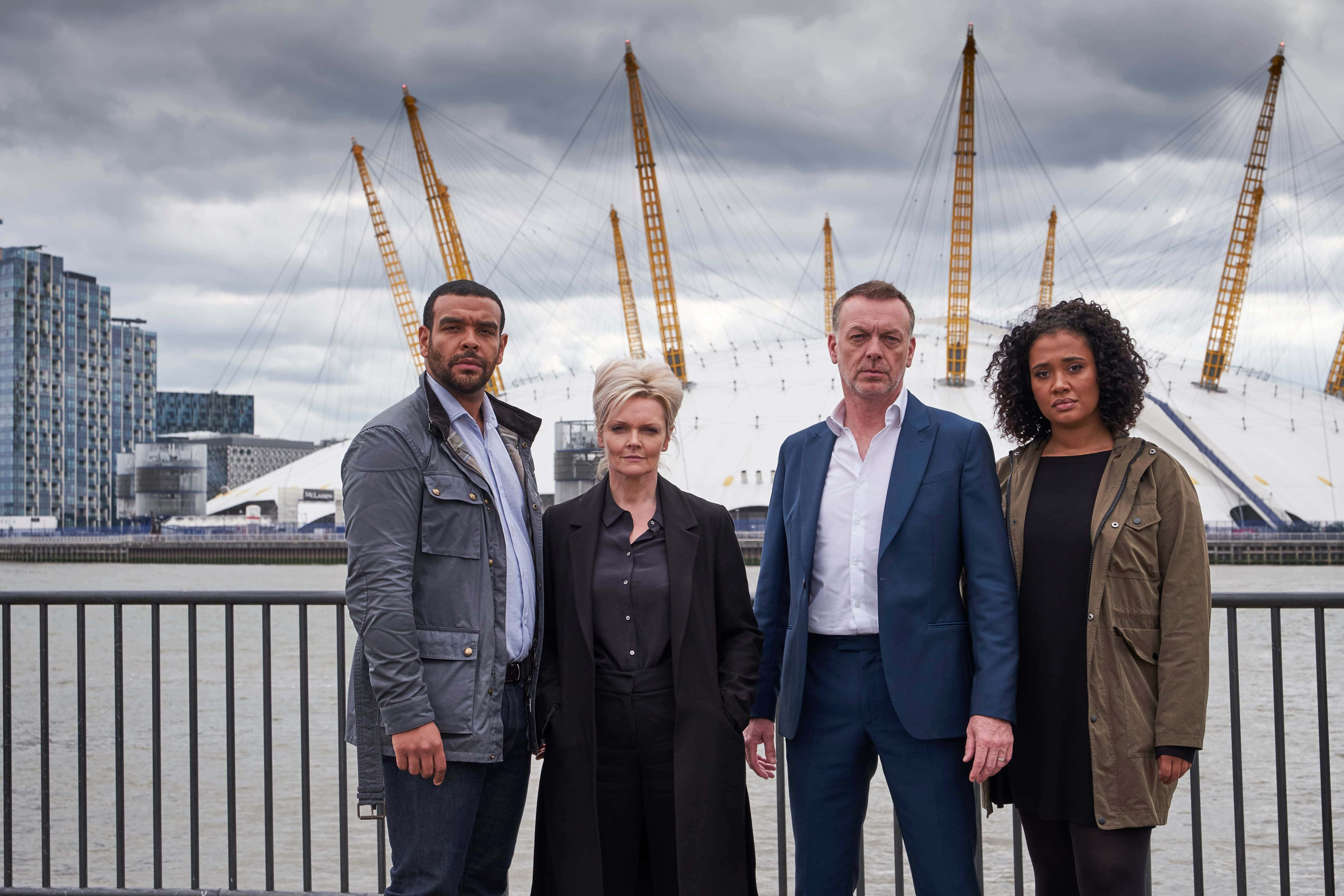 Patrick's character, Rob, is a seasoned crime-solver. In season 1, we saw him as the signature tough guy in the team of detectives, with all the inklings and intuitions that come with spending a reasonable time in the force. "When I read the first episode and went in to meet for the character of Rob, I wanted the part more than any I'd ever auditioned for in my career!" Patrick recalls about falling in love with the character at the get-go. "I connected with the character straight away and got extremely excited about the storyline."
But he would also like fans to know that series creator Marquess' exceptional work in the genre was an active driving force that drew him to the show too. "Marquess is a legend to me! I've grown up watching his incredible work over the years and when I started acting, I always wanted to be part of something he'd created. We've got some of the best writing talents on London Kills that make the show completely different to anything else that's out there," he states, stressing that "It's new, bold exciting and very addictive to watch and film. I didn't know who was attached to the show, but to have the chance to play a seasoned London detective shooting in the city I was born and bred in was a huge draw for me."
But while the murders get grittier and the plot gets even more complex in season 2 than it did in the incredibly well-received season 1, it is the on-screen bond of Rob and his new coworker, trainee detective Billie Fitzgerald (Allen-Martin) that you must watch out for.
"They are a great team," Patrick remarks about Rob and Billie working together, right from the first season - in sort of a mentor-mentee manner.
"Tori is one of the most generous, warm-hearted and talented people I know. She's very hardworking but we also had a good laugh together during a very tough shooting schedule in very warm temperatures dealing with such serious subject matter. She's such a supportive, positive force to have by your side both on and off-set. We hadn't worked together or met before but instantly built a lovely working relationship and we are very close friends now as we all are."
And then there is always the brotherly connection to watch out for between Rob and his team-lead, DI Bradford (Speer), that Patrik believes "is a very complicated relationship, started as a very strong almost brotherly relationship as they've been through a lot together." And while Rob has immense respect for Bradford, "I don't think he looks up to anyone," Patrick said of his toughie character.
"He's in the driving seat at all times. Who knows what will be thrown at him this season! It's going to be an exciting ride," he mentioned, signing off.
In a nutshell, Patrick would like fans to know that season 2 "goes in a different direction from the first season, and it probably does get grittier. The detectives are faced with more complex and demanding cases things heat up big time and people are forced to their limits."
Watch out for all the action to unpack once 'London Kills' season 2 premieres on Monday, July 15, only on Acorn TV.
Share this article:
London Kills season 2 spoilers Bailey Patrick Rob Brady murders Paul Marquees Hugo Speer