'Locke & Key' Season 3 Review: Netflix's fantasy show is less magical and less fun in its final outing
Season 3 of 'Locke & Key' fumbles where it usually thrives and ends on a disappoingtly messy note In February 2020, the Netflix series 'Locke & Key' introduced us to a world filled with magical keys and doors. It was one of the shows that actually received a lot of viewership because of the pandemic. March 2020 saw the whole world getting locked up inside their houses and leading a life that they never expected it to. Streaming platforms like Netflix, Disney+, and more took advantage of that scenario by bringing more quality content to the viewers. 'Locke & Key' was one of those shows and received a lot of love from the viewers.

The first two seasons were really amazing and took us on a journey that was filled with extraordinary characters. However, the makers had the tough job of finishing the story with a bang and giving viewers a satisfying end. So, were they able to do that with the third and final season? Well, yeah somewhat.
RELATED ARTICLES
Netflix 'The Sandman' Review: Neil Gaiman and David S Goyer's DC dark fantasy series impressive in patches
'The Witcher' Season 2 Review: Netflix fantasy series now bigger, better in every sense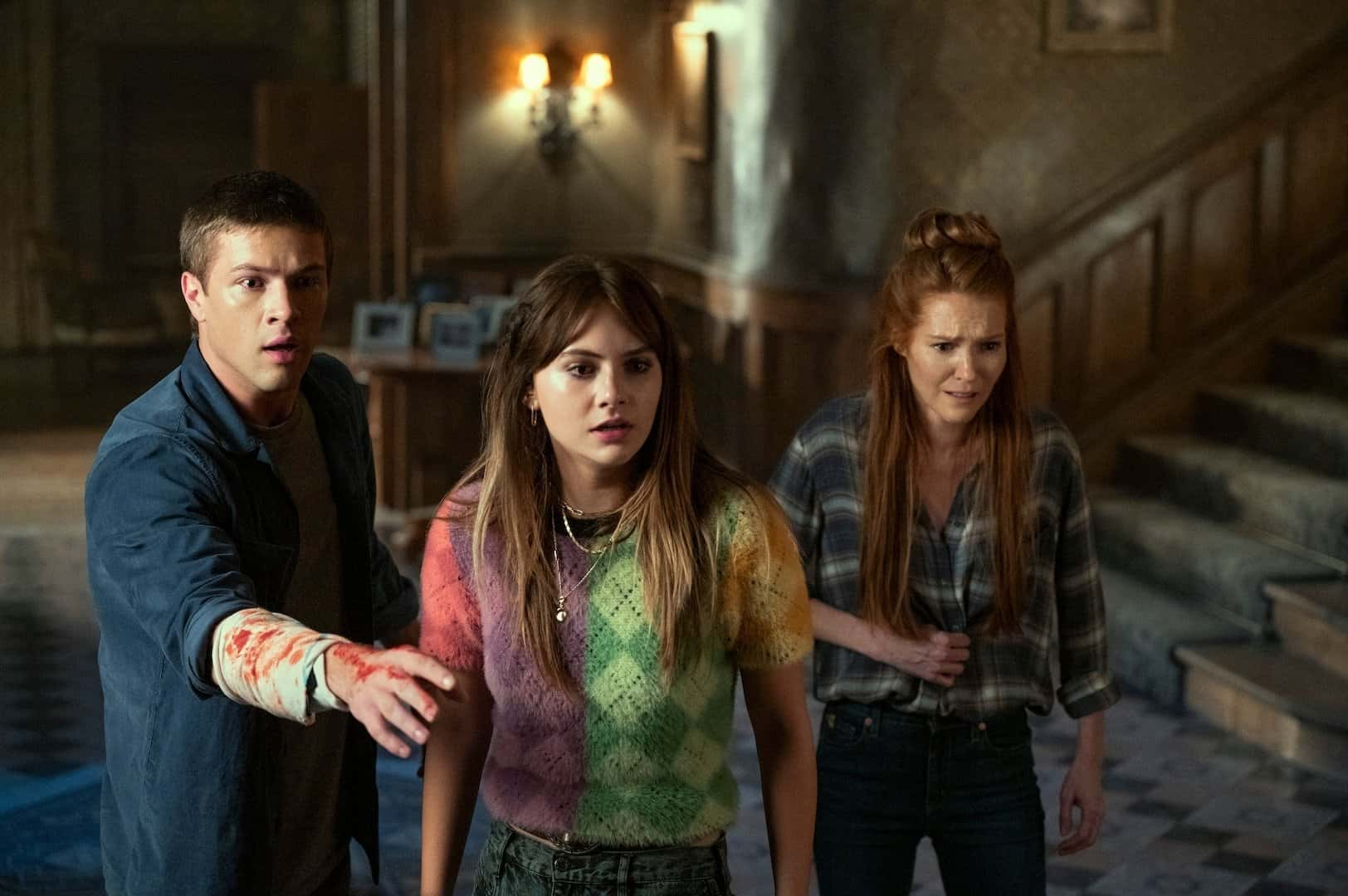 'Locke & Key' has always been known for pushing boundaries and giving us something fresh when it comes to storytelling. Yes, there have been times when they started to do something unique and it didn't solve the purpose. But for most of the part, the stories they told were intriguing and kept us hooked. Season 3 starts in the same way, but loses the plot quite drastically as soon as it reaches the mid-point. The newest season starts nine months after the conclusion of Season 2 and sees the Locke family trying to adjust to normalcy. Kinsey (Emilia Jones) and Bode (Jackson Robert Scott) are still living in the Key House along with their mother Nina (Darby Stanchfield) and getting ready for their uncle Duncan's (Aaron Ashmore) wedding ceremony. Although they are having fun in their lives, there is a lot of anxiety as well because of Tyler (Connor Jessup). He is now trying to stay away and is not in contact with the Locke family.

A lot of things have changed, so it doesn't come as a shock that there is a new threat as well and sees Frederich Gideon (Kevin Durand) as the final season's villain. He is much different than Dodge and has a lot of heinous tricks up her sleeves.
The final season is all about the right landing and I, as a fan of the show as well, expected the show to be a little stronger at storytelling even though the last edition is not as magical as the previous two, it's still the final act that would make a lot of people emotional. Apart from magic, the Netflix series has always been about family and it's natural that the show concludes by focusing more on the family stuff and less on magic. The acting is brilliant and once again, Jackson Robert Scott delivers an amazing performance. Meanwhile, Emilia Jones's Kinsey has matured a lot and acts as the member who tries to create a balance in the family. Jones is phenomenal. On the other hand, Darby Stanchfield continues to be a force to be reckoned with.
Kevin Durand as Gideon is brilliant as well.

Without any doubt, this is the weakest season of the Netflix series and a lot of people will be divided while watching it. Overall, I'm glad to see the conclusion of this wonderful series, but I expected a lot more from it and sadly, it couldn't reach that level. Every good thing must come to an end and 'Locke & Key' ends by becoming more mature and less fun.
If you have been a fan of the series, you'll be emotional when the end credits roll in. However, a few hours later you'll think if it could have been better and the answer might come as 'YES'.
'Locke & Key' Season 3 premieres exclusively on Netflix on Wednesday, August 10.
Share this article:
'Locke & Key' Season 3 Review: Netflix's fantasy show is less magical and less fun in its final outing