'Legacies' Season 1: Landon and Hope have reconciled for now, but here's why their relationship may not last
Hope and Landon are cute together but judging by the way the show is going, their chances of happily ever after may be slim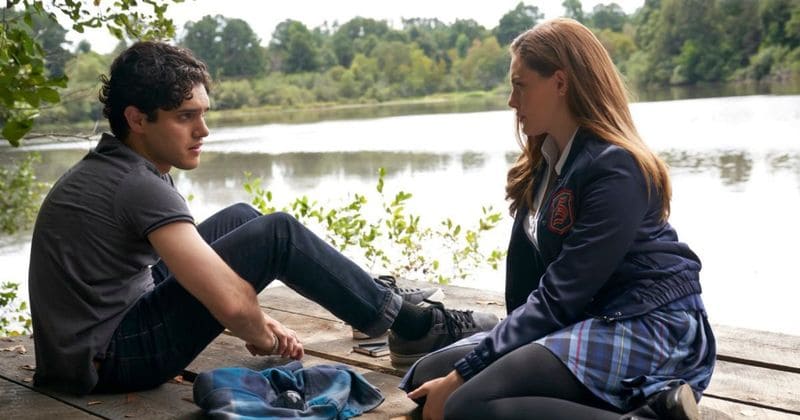 Hope Mikaelson and Landon Kirby's love story is something of a deja vu. While we've never had a couple on 'The Vampire Diaries' universe quite like them, their love story does remind us of every epic love saga on the show that ends in ashes. While there are happy endings too, which is possible with Hope and Landon, their chances of living happily ever after is dim, judging from the way the show is going.
When the show returns from its fall break in January, Hope goes in search for Landon, who had earlier been kicked out of Salvatore School for the Young and the Gifted. She had sent him to New Orleans to a friend, although it was never revealed who this secret ally was. Speculation was that it was Marcel Gerard, Mikaelson's brother from another mother, because of how good he was with kids in 'The Originals'.
We don't really know for sure though and there's a possibility that the upcoming episode will tell us where Landon landed up after he left on the bus from Mystic Falls and that's where the problem lies — there are too many mysteries with Landon and in her heart of hearts, Hope does feel like he's not telling her the entire truth. She may brush it aside sometimes because of how much she cares about him, but this will spell disaster for their relationship on the long run.
For now, they have reconciled and sealed the deal with a kiss but if you think about it and connect the dots, you'll see that there's actually very little chance for them to actually be stable. The show has been pointing to the fact that Landon may be one of the keys to open Malivore or that he's a key player in the game somehow. This also means that he will be in harm's way when the time comes. While this theory may be completely wrong, with Julie Plec's penchant for killing off characters, side, and main, there's a huge chance that Landon and Hope will have to make a sacrifice in order to save the rest. It is a possibility that this is the story arc that the writers have in mind for Hope Mikaelson's character in the big picture.
There's also a possibility that Landon may not be who we think he is at all and everything may just turn around, ruining every opportunity of romance.
Now, we know so far that Landon has no magic in his blood, yet he managed to wield the knife. His past is a secret and he has no idea who his mother is. What if Landon turns out to be the big bad? Here's why it is possible. So far, Hope is the most powerful creature in the school and Malivore is the villain trying to end life as we know it. The only one who is related to Malivore is Landon and he's related in a way that hints that he's a significant part of it.
What if when he does find out who he is, his erased memories come back and he realizes that he may just be the one to lead it all? In that case, Hope would be pitted against him and she would obviously win, because well, she's Hope — the only Tribrid that lives.
Either way, it doesn't look too good for these two. For those shipping Hope and Landon, prepare yourself for a reunion but also brace your hearts — there's a possibility you could see the worst.
'Legacies' returns with episode 8 'Maybe I Should Start From The End' on January 24 at 9/8c on The CW.
Disclaimer : The views expressed in this article belong to the writer and are not necessarily shared by MEAWW.