Lara Trump predicts huge victory for Donald Trump, rubbishes pollsters: 'People aren't talking to them' President Donald Trump's closest allies are confident of an overwhelming victory despite several pollsters showing him to be trailing in some key battleground states. The president's daughter-in-law Lara Trump, who is also a senior adviser to Trump's re-election campaign, believes the commander-in-chief will decisively beat his Democratic challenger Joe Biden and wouldn't need a protracted ballot count to secure his victory.
"People have not been talking to pollsters, and we think it's going to be a landslide victory and we aren't even going to need to take this into further days," the wife of Eric Trump said on Fox News. According to public polling and election forecasts, a Trump victory is quite possible. However, they predict that it is unlikely to be by the margins he earned in the 2016 election, when he secured a whopping 306 electoral college votes.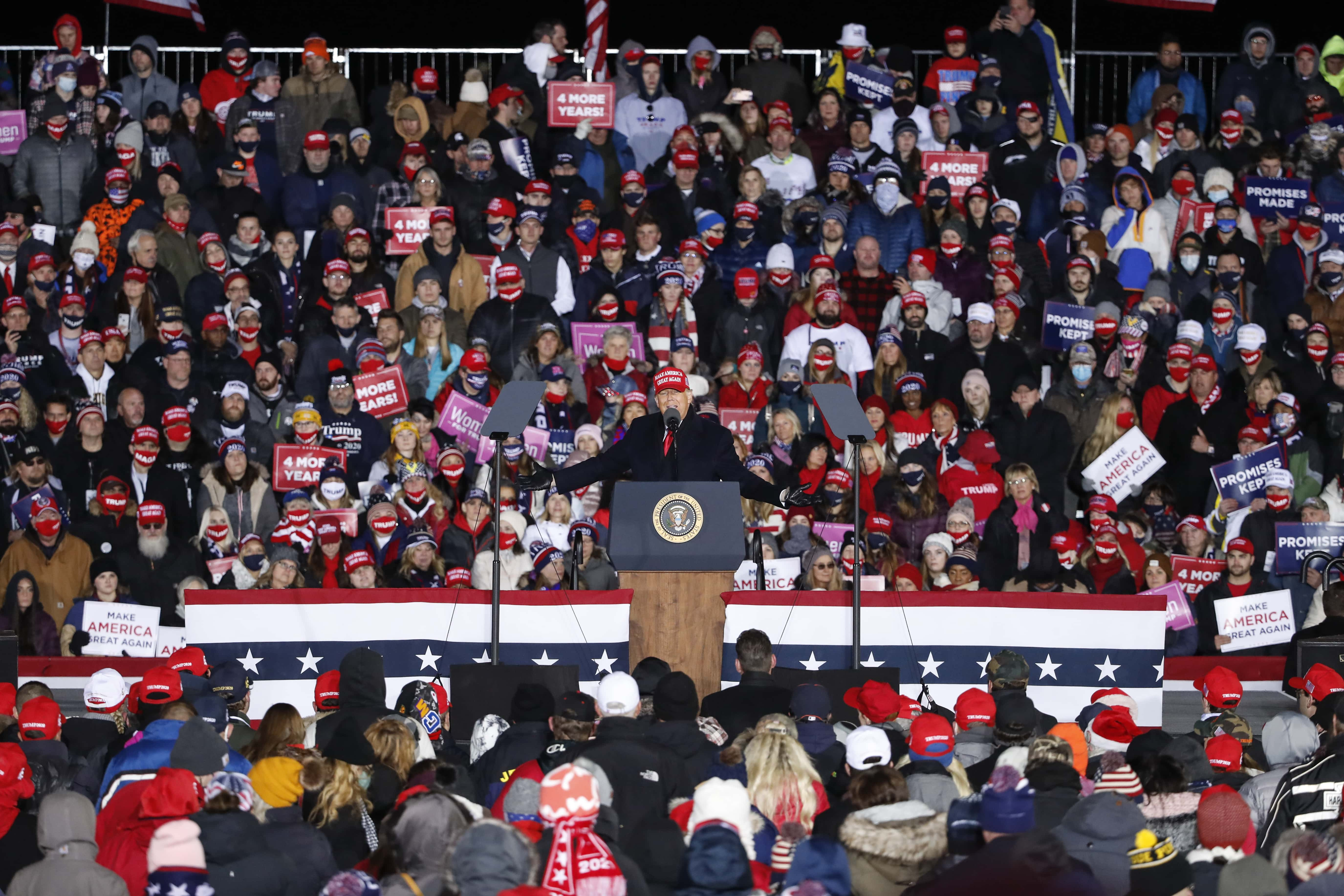 Trump has repeatedly bemoaned how a definite victor would not be known by November 4 owing to the inundation of mail-in ballots that state officials are sifting through this election cycle. The president has also cast doubt on the "legitimacy of a protracted process," insisting that anything other than an election night decision can potentially raise the risk of fraud and spark civil unrest across the nation, Politico reported. However, the paper noted that "even in a typical election, results are not certified for days or weeks after Election Day" and that "Election night calls are informal calls, typically from media organizations, based on projections."
Nonetheless, the president reassured reporters on November 3 that "there's no reason to play games" and that he would declare himself the winner "only when there's victory." Meanwhile, a conclusive win for Trump would require pre-election polls to have been off by an even larger margin than they were four years ago. White House press secretary Kayleigh McEnany argued on November 3 that was the case.
During an interview with Fox News, McEnany claimed that Trump had a lock on the swing states of Florida and Ohio and that she "believes that tonight will be a landslide" victory for the president. The right-wing sensation also lashed out at Democratic candidate Joe Biden's campaign manager Jen O'Malley Dillon for telling reporters that Biden will not accept Trump's claim of an early victory. Dillon had then said, "Just because Donald Trump says something on election night or suggests he might be winning, that is not going to be based in fact," and added, "under no scenario will Donald Trump be declared the victor on election night."
Responding to his statement and to Hilary Clinton's advice that Biden shouldn't concede on election night, McEnany said, "We believe this will be a landslide and for the Biden campaign to come out and double down on Hillary Clinton's egregious statement that no circumstance should you concede just tells you all you need to know." She also said Trump will carry Minnesota and Nevada — despite the polls placing Trump behind Biden in those states — and that the president will carry Pennsylvania, Wisconsin, and Michigan, which he won in 2016.
Share this article:
Lara Trump predicts huge victory for Donald Trump president biden pollsters not talking to them