LA's Finest: Release date, plot, cast, trailer, news and everything else about the Gabrielle Union-Jessica Alba buddy cop comedy Based on the 'Bad Boys' film series created by George Gallo, LA's Finest is Spectrum's response to buddy cop comedies with a female twist. The show follows two LAPD detectives, who both have complicated pasts and are united by nothing but the common goal of putting criminals behind bars.
The new partners Nancy McKenna and Syd Burnett will have to find a way to work together to get their job done or face the consequences, and there is where all the action and comedy come together to create the dramedy that is 'LA's Finest.'
Release date:
The first three episodes will be made available to watch on premiere day May 13.
Plot:
A single mom with a complex past and a hardcore cop with a similarly complex past are brought in to work together by the LAPD and they could not agree about anything but this - they are better off not being partners. Keeping the classic buddy cop comedy tradition alive, the two butt heads in the beginning, but in a short while, develop a friendship that reminds them of the age-old tale that we are better off with friends than alone.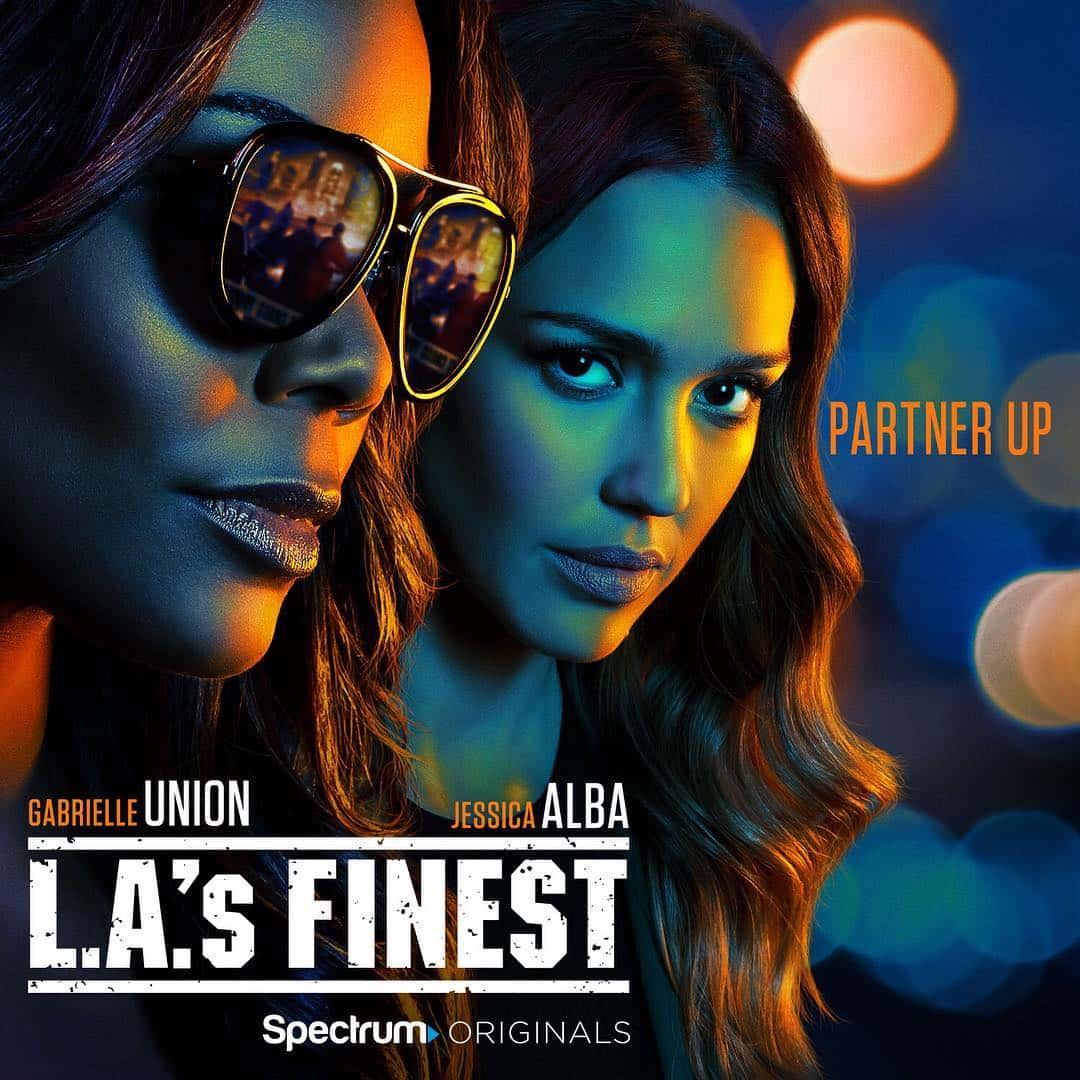 While we are already familiar with Syd from 'Bad Boys II,' Nancy will be a completely new character, who will also help us understand who Syd is outside of her relationship with Will Smith's Mike.
Cast:
Gabrielle Union is reprising her role as Syd, and she has left her old life at the Miami drug cartel behind and has joined the LAPD. Union said she was excited to explore the identity of Syd "outside of a dude," while also stating that between her and her partner, she is the more sexually free one.
Jessica Alba, who plays Nancy, is a single mom who has a lot on her plate, and more importantly a secret she is desperately trying to hide. It will be pretty fun to see Alba play a total bada**, which is quite different from her usual onscreen persona of America's sweetheart. She said Union basically wooed her into doing the role but is pretty happy to have been wooed.
The series will also see Ernie Hudson as Joseph Burnett, Zach Gilford as Ben Walker, Duane Martin as Ben Baines, Ryan McPartlin as Patrick McKenna, Zach McGowan as Ray Sherman, and Sophie Reynolds as Isabel McKenna.
Trailer:
Where to watch:
Although NBC had ordered the pilot for the series on May 11, 2018, it was announced it had passed on the pilot and declined to pick up the production of the series. Following this, the show was picked up by Charter Communications' Spectrum cable service.
The first three episodes will be available for viewing on the platform May 13, Monday, and the rest of the season would be released on the Mondays following the premiere via Spectrum's video on demand service accessible through their set-top cable boxes, along with the provider's iOS, Apple TV, and Roku applications.
If you loved this, you'll also love:
The 'Bad Boys' movie series, 'Ocean's 8' and 'The Heat'
If you have an entertainment scoop or a story for us, please reach out to us on (323) 421-7515.