K-pop for dummies: An essential guide to navigating your way through the K-pop culture and everything in between
The fascination with K-pop is really at its pea and if you have decided to jump on this bandwagon but don't know where to go or begin, here's a basic guide to ease you into the world of K-pop (Getty Images)
K-pop has been headlining the western music scene breaking records with their chart-topping albums one after the other. But a couple of years ago, the whole K-pop culture comprising not just the music, but the movies and television dramas was essentially unheard of, in the west. But with the onset of the Hallyu (Korean wave) and its expansion beyond the boundaries of its home country, the genre of music has made its point and it is here to stay.
BTS's appearance on the Billboard Music Awards is what sealed the deal. K-Pop had officially come to America, and the Bangtan Boys were to make you fall in love with it. Since then, several artists have moved beyond Asia, in an attempt to put Korea on the world map as among the best that the global music industry can get. SuperM, a novel boy group comprising of veteran K-pop artists also made history by being the first K-pop act to appear on the Lady Gag hosted charity online convert 'One World: Together at Home'.
So the fascination with K-pop is really at its peak. Now, you've decided to jump on this bandwagon but don't know where to go or begin - FRET NOT. We're bringing you an essential guide to help you ease your way into this black hole of addicting, upbeat, multi-lingual music. Besides, with BTS and other obvious acts, there's plenty to explore as you'll see it's highlighted below. Let's get down to the basics.
How to get into K-pop?
There are myriad ways that people get into the K-pop culture, predominantly the internet. You resort to the internet for literally every little doubt that plagues your mind. It is an abyss of information, so use it to your advantage. There's so much to gather from your trusty source of information, so you can take all the time you need. Most people get sucked into the culture because they have peers or friends that are fans of K-Pop. Reportedly, the most common way people indulge in K-pop is either if they stumble upon it themselves or if they reintroduced to it.
Thirdly, and also a rare occurrence, is watching K-dramas. Korean dramas use K-pop tunes as background vocals, OSTs and supporting music, and people that started off solely watching them, went on to listen to the music, and from there, there was no going back.
5 artists, besides BTS (check them out as well) to get you started:
Blackpink
Comprised of Jennie, Lisa, Jisoo, and Rosé, they are among the most successful girl groups of the new generation. They have garnered a huge fan following for their strong, empowering, sassy lyrics and distinctive vocals.
Big Bang
Big bang is easily one of the best boy groups to emerge in the K-pop scene. They are highlight respected performers and continue to influence the rest of the industry even almost 15 years after formation. Their discography includes genres like ballads, bubblegum pop and even EDM bops that double as anthems. Big Bang was also scheduled to perform at Coachella 2020, prior to its postponing.
EXO
EXO is among one of the few new generation bands that have numerous members in the group. Put together in 2012, the 9-member band is one of South Korea's most love and priced possessions. At its inception, the group started off with a superhero concept which it has carried through even eight years in the future. Their songs cover a variety of genres and are nothing short of catchy.
Girl's Generation (SNSD)
Coming to a timeless and perpetually evergreen girl group, Girl's Generation set a benchmark for all upcoming K-pop acts when it was formed in 2009. Although they've since disbanded, their impact on the industry is undeniable. They're also known for the mash-up of genres in their music, something that paved the way for various other acts to experiment with.

SHINee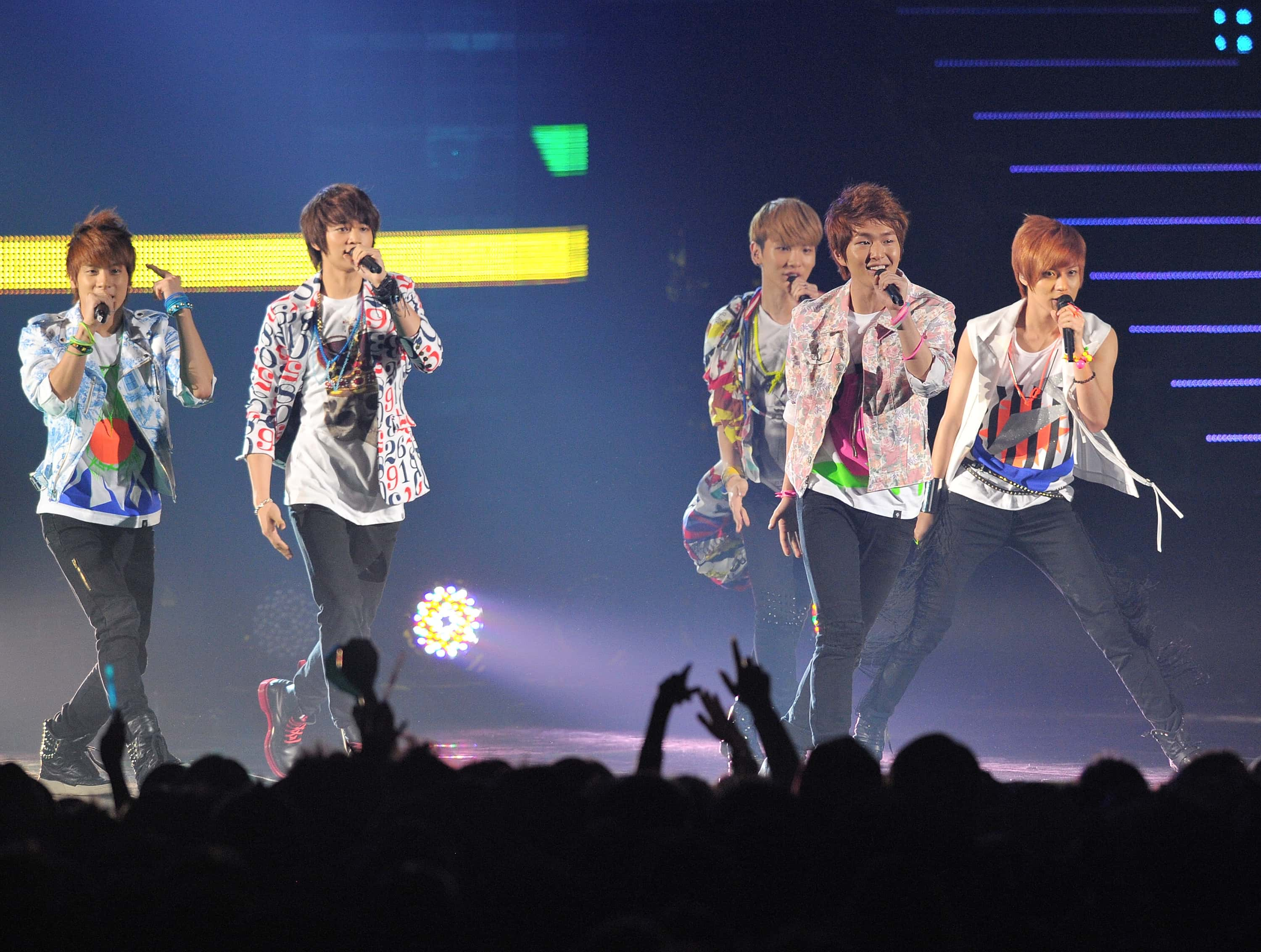 Talking about veteran groups, here's another one that significantly changed K-pop in the late 2000s. SHINee was formed in 2008, and is one of the only groups of it time that's still going strong. They're known for their catchy music, and meticulous dance choreographies spanning a variety of genres.