Kim Kyeong-bo's net worth: Fans mourn Overwatch player Alarm after shocking death at 20 On November 7, Philadephia Fusion and Overwatch fans lost a very important member of their family - Kim Kyeong-bo, or better known by his gamer tag 'Alarm'. The 20-year-old died from unspecified causes, leaving behind a huge void in the Overwatch League. Alarm's death was widely mourned on social media, with tributes pouring in as many shared personal stories about their time with him.
The gaming community has lost other big players over the past few years, including Rainbow Six Seige player Michael 'KiXSTAr' Stockley and Maurice 'Fero' Henriquez. Alarm's death comes just months after Overwatch voice actor Christiane Louise was murdered in Brazil. As we previously reported, it is unclear how Alarm died. The family has not released a statement, and the Philly Fusion team released a brief one announcing his passing.
READ MORE
What's Stampylonghead's net worth? Internet celebrates 10M YouTube subscribers to Minecraft world record holder
What is Carson King's net worth? A look at the fortune the 21-year-old makes from YouTube and Twitch
The news has brought considerable attention to Alarm, who was voted the 'Rookie of the Year' in 2020. He's had considerable success in his very short career, which began with the team's academy in 2018. Nonetheless, he's also managed to rack up an impressive number of victories, which bring with it a pretty impressive net worth. If you are wondering just how well esports pays, then look no further than Alarm's net worth.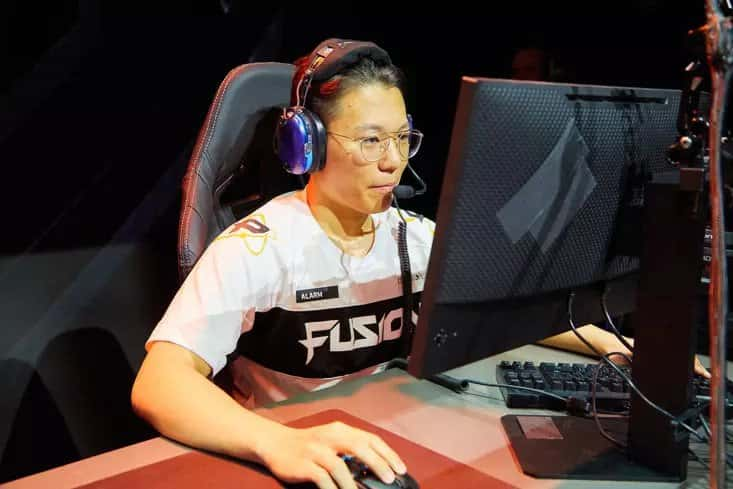 What is Kim Kyeong-bo's net worth?
An exact value is hard to get because it's unclear how much Alarm earned from endorsements and sponsorships. We also don't know how much he managed to make from his incredibly popular Twitch streaming. But, we do have exact figures for his direct earnings from the game, i.e. the amounts he made for his achievements. Alarm first netted over $10,000 for finishing in the top 4 at Overwatch APEX Season 1 in 2016 while representing BK Stars.
Then in 2018, he earned a total of over $85,000 for finishing first in three tournaments, the Overwatch PIT Championship - North America Season 2, Overwatch Contenders 2018 Season 1: North America, and Overwatch Contenders 2018 Season 2: North America. That was his first season for Fusion University, the Fusion team's academy. In 2019, he scooped up over $161,000 from four tournaments for Fusion University, finishing first three out of four times.
That success led to a promotion to the Philadelphia Fusion team in 2020, where he participated in the May Melee and Summer Showdown tournaments. He finished in the top four of the former, earning him $10,000, and a second-place finish in the latter saw him walk away with $35,000. As a result of those wins, Celeb Net Worth Post estimates Alarm's net worth to be at around $52,000, a figure we could not confirm.
The publication also ranked him somewhere in the middle amongst his teammates. The highest-earners on the Fusion team are fellow South Koreans Lee Jae-hyeok and Kim Jun-ho. It's hard to say if the values are exact, since the players also earn a salary from the team, on top of their other earnings. Alarm had over 16k followers on Twitch, and over 11k on Twitter, so it was likely he also made considerable money from those platforms.
While we couldn't find an exact amount, there's no denying Alarm made quite a bit in a very short time. His sudden death has no doubt left a huge hole in the team, with many of his teammates taking to social media to mourn him as well.