Felix Verdejo fractured Keishla Rodriguez's jaw and nose, drugged her, tied blocks and drowned her alive: Autopsy SAN JUAN, PUERTO RICO: Less than a week after Keishla Rodriguez's body was found floating in the San José lagoon area, her autopsy report revealed the gruesome injuries and battered state professional boxer Felix Verdejo left her in. Keishla went missing after informing Verdejo and his wife that she was expecting his child. Initially, police had ruled Verdejo off as a suspect, but he turned himself in shortly after, and soon the heinous lengths he went to murder Keishla came to light.
Verdejo is believed to have punched her and injected her with drugs, before dumping her from the Teodoro Moscoso Bridge into the lagoon, tied up with blocks. Verdejo then fired two missed shots after throwing her into the water, revealed his accomplice Luis Antonio Cádiz Martínez, who also served as the prime witness in indicting the boxer of the crime. Keishla's autopsy report reveals the horrendous nature of the crime.
RELATED ARTICLES
Who was Keishla Rodríguez? Woman found dead after telling boxer Felix Verdejo she's pregnant with his child
Who is Felix Verdejo's wife Eliz Marie Santiago? Boxer is 'happily married to influencer wife'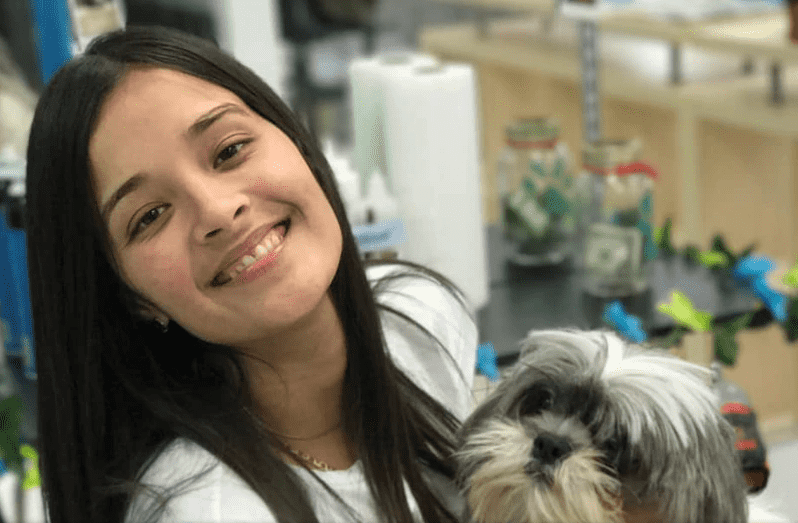 How did Keishla Rodriguez die?
Sources close to the murder investigation told El Vocero that the autopsy performed by Institute of Forensic Sciences pathologist Rosa Rodríguez reveals Keishla died of asphyxia by immersion. The autopsy report findings state that Keishla's jaw was fractured and there was another forceful blow on her nose. Traces of drugs found in her system exhibited a mix of heroin and fentanyl. It is presumed that when the pregnant 27-year-old Keishla was thrown over the bridge into the lagoon, she was unconscious but still alive. She ultimately died by immersion asphyxia as the blocks tied to her drowned her.
The findings in Keishla's autopsy corroborate the claims of the witness cooperating with the FBI investigating the case. Police resources have claimed that the boxer had fixed a meeting with Keishla, claiming he wanted to talk to her about the pregnancy and that everything would be alright. Martínez was supposed to stay in the car but as soon as Keishla got into the bus, Verdejo hit her several times in the face, presumably causing the jaw and nose fractures.
Felix Verdejo's charges
As Keishla lost consciousness, Verdejo allegedly injected her with heroin and fentanyl before tying her up with rocks. He and Martínez then walked around the bridge several times, stopping in between to throw the body, but retracted fearing they would be seen. After finally dumping the body in the lagoon, Verdejo shot at it twice, but missed. The two left the premises after Keishla's body had submerged, Martínez claimed. Police too had found a 40 caliber bullet casing next to the bridge's railing.
Martínez gave his testimony at a federal building on Chardón Street, in Hato Rey, and claimed he had no idea who took Keishla's vehicle from the premises. Her car was found first on May 1 and soon her body had been discovered. Verdejo turned himself in the following day, May 2, and has since been indicted by a grand jury with federal crimes that make his case eligible for the death penalty.
Verdejo, who is currently detained at the Guaynabo Metropolitan Detention Center, had also allegedly bought an abortion pill before going to meet Keishla. Both Verdejo and Martínez have been accused of 'carjacking', kidnapping resulting in the death of Keishla Rodríguez Ortiz and for intentionally killing an unborn child.