Who is Katie Grimes? Teen, 15, becomes youngest US Olympic swimmer since 2012 Katie Grimes became the newest star of the United States Swimming team on Sunday, June 20. The 15-year-old became the first runner's up, coming in almost six seconds after winner Katie Ledecky, guaranteeing her spot at the Tokyo Olympics.
After several rumors of the Olympics being canceled due to the ongoing Coronavirus pandemic, it has been reported that Tokyo is gearing up for the games which is slated to start on Friday, 23 July 2021, and go on till Sunday, 8 August.
READ MORE
Breakdancing to debut as Olympic sport at Paris 2024 games, Internet says 'why not add ballroom dancing'
Athletes will face bans if they kneel at Tokyo Olympics to support anti-racism protests, says IOC
In 2012 and 2016, Katie Ledecky was the youngest member of the US Olympic swimming squad. But on the last day of the competition on Sunday, ten teenage women have also qualified for the team, the highest number since 1996. Grimes, who was 5.74 seconds behind, has become the youngest US Olympic swimmer since Ledecky in 2012.
Who is Katie Grimes?
Katie Grimes is an American swimmer. She qualified for the 2020 Olympic Games in the 800m freestyle, placing second at the US Olympic Trials behind Katie Ledecky. The 15-year-old used to think it was cool just to have the same first name as Ledecky, 24, reported USA Today.
"I had no idea what was going on," Grimes said to the news outlet. "It was fun. It was like a pool party. I'm overwhelmed, overwhelmed with emotion and stuff. It's just crazy." "Fifteen years old, that's nuts," she added. "Who knows, maybe I'll be like her nine years from now and there'll be another 15-year-old, you know?"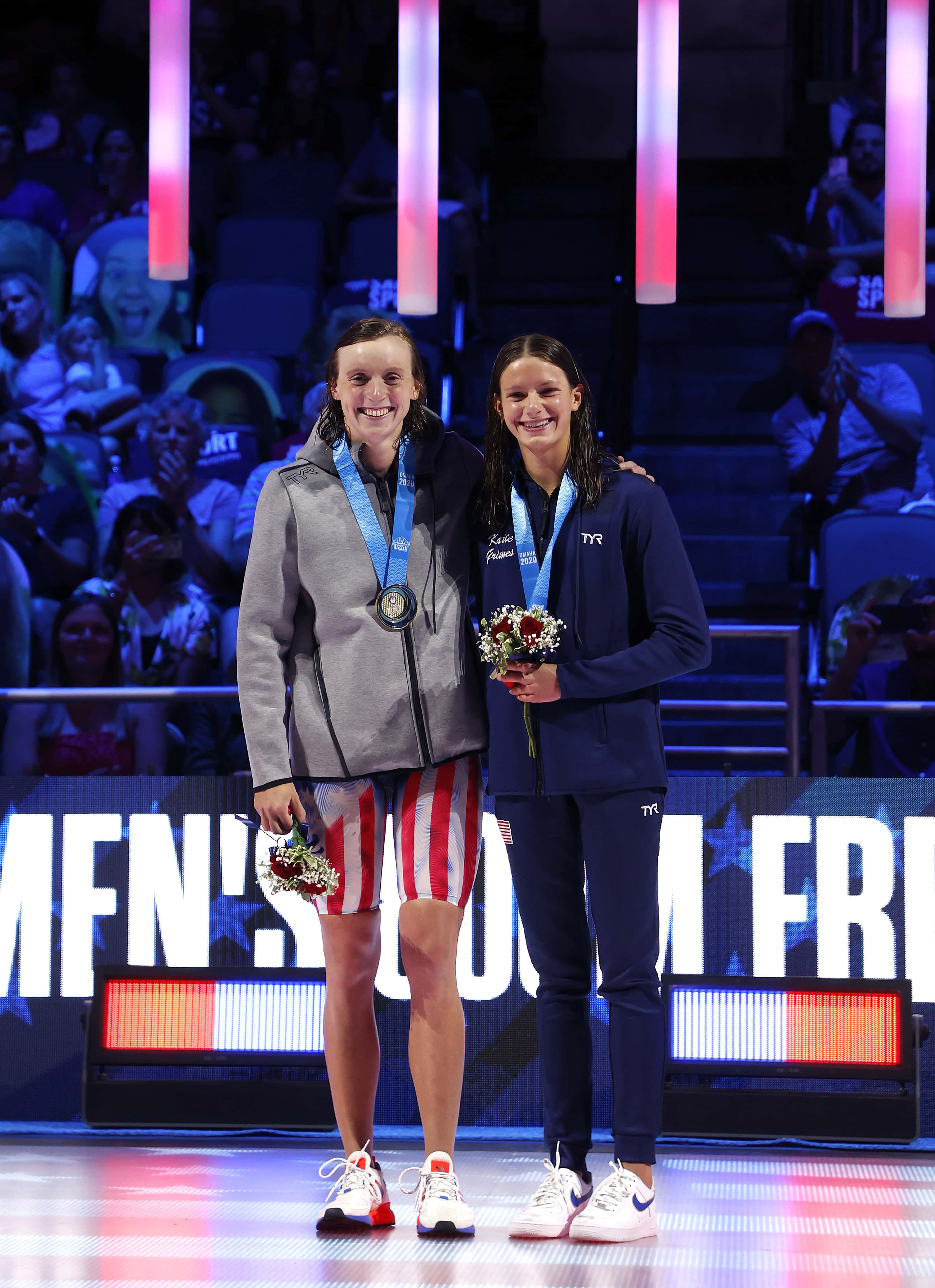 Grimes, who swims for Sandpipers of Nevada, finished 0.15 ahead of 3rd place open water Olympian Haley Anderson. Among swimmers of all ages, Grimes is now the No.7 US swimmer of all time, according to Swim Swam.
Ledecky gave Grimes a hug. "The other day after the 1,500, when she got third, I told Katie, 'You're the future,'" Ledecky said. "I told her after that one, 'You're the now.'" Ledecky, then 15, beat Kate Ziegler at the 2012 Olympic trials in this same event, the 800 free, to make her first Olympic squad and go on to win an unexpected gold in London. She was 8:19.78 at Trials – just half a second faster than Grimes was. "It really is full circle," Ledecky said. "Nine years ago it was Katie and Kate, Kate Ziegler. I don't know what it is about Katie's and freestyle swimming."