Who is Katherine Moussouris? Ex-staffer claims men groped female workers, sent them 'spanking' texts at Microsoft Ever since Bill and Melinda Gates announced they were getting divorced after 27 years of marriage, claims that the Microsoft founder pursued female Microsoft employees while he was married have been surfacing. In shocking updates comes a bombshell discrimination lawsuit filed against the company in 2015 that alleged female employees were being 'abused and degraded' with their male colleagues 'groping' and 'spanking' them.
The lawsuit goes on to cite multiple incidents to claim women were "ignored, abused, or degraded" while male bosses ran a "good ol' boy culture" that "accepts and tolerates abuse and toxic behavior, especially towards females." Although made public at the time, a new investigation by Daily Mail made some unsettling finds about the nature of allegations made against the company that both the tech giant and its boss in a deeply unflattering light. Among the plaintiffs was a woman who identified herself as Katherine Moussoris and spoke to the outlet about what made her finally drop the lawsuit.
RELATED ARTICLES
Did Melinda Gates know about Bill Gates' love affairs? Philanthropist was 'aware there were some issues'
Bill Gates asked out colleagues while still married to Melinda, slammed by 6 women for 'uncomfortable' workplace
Who is Katherine Moussoris?
The computer security researcher used to work at Microsoft between the years 2007 and 2014. In her LinkedIn profile, Moussouris reveals she is the "founder and CEO of a new security start-up company called Luta Security, where we specialize in helping businesses and governments work with hackers to better defend themselves from digital attacks." Moussouris is also a public speaker who has given multiple TED talks and spoken at Ivy League colleges across the country.
In her recount of what led to the lawsuit, Moussoris told the outlet "It was a culture of testing women poorly with impunity and I think these revelations (about Gates) have shown that to the world. Not only did he choose his wife from his employees, he chose to target several other women to fulfill himself with no consequences. It felt like this culture flowed from the top and it was a culture of paying lip service to diversity and inclusion and not really supporting women in sexual assault claims or their career progression."
Microsoft allegedly tried to settle with her, demanding she sign a gag order about the settlement that would forbid her from speaking about the matter any further. Shortly after, Moussoris dropped the lawsuit, which claimed female employees at the tech giant were often referred to as "p***y" and "c**t", with former chief executive Steve Ballmer referred to as "our limp d**k CEO".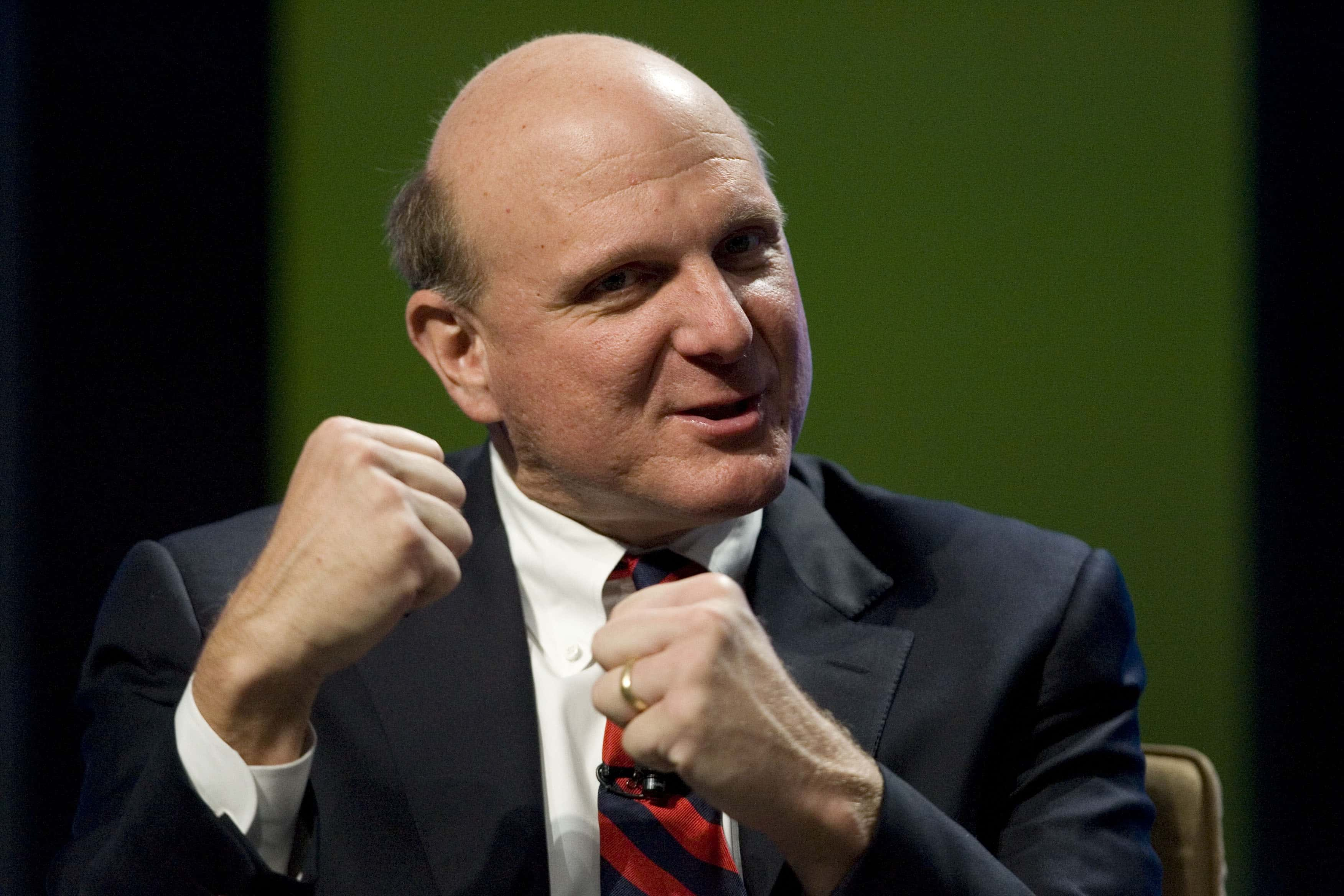 Alleged rapist interns granted full-time positions
The lawsuit obtained by Daily Mail also reveals one of the male employees asked a female one why she was "dressed like a wh**e." Another bombarded a female colleague with messages offering to "spank" her. One incident alleged a male employee went around groping four female coworkers in the same night at a work function. Allegedly the subsequent internal investigation into the matter didn't find he breached any anti-harassment rules; they were written off as "poor interpersonal awareness" instead.
The lawsuit alleged: "The flagrant and repeated incidents of sexual misconduct toward women at Microsoft reflects the corporate culture in which women are undervalued and underpaid." The lawsuit also alleged "policy, pattern and practice of sex discrimination against female employees," wherein it claimed women were paid lesser, promoted less frequently, and even retaliated against by male managers upon complaining. The lawsuit blames this on Microsoft's "lack of proper accountability to ensure fairness."
The lawsuit claims between 2010 and 2016, 238 complaints were filed with the Microsoft HR department all from women. Allegedly 108 out of these were about sexual harassment and only one of the 118 gender discrimination complaints was proven. These accounts ranged from inappropriate touching to no less than three women alleging rape and sexual assault. Employee complaint logs in the lawsuit claim the accused got away with these complaints because Microsoft's "culture accepts and tolerates abuse and toxic behavior, especially towards females."
Women employees felt 'powerless'
One woman wrote to a female superior: "In an engineering role, I am surrounded by men and only men in most of my meetings... the good ol' boy culture and way of behaving at meetings is alive and well." Another complaint log said "It is hard to believe behavior like this, especially by a (redacted) would be tolerated at Microsoft...the behavior I am referring to ranges from a development project code named 'Wrecking Ball' after Miley Cyrus' provocative video, to a hostile t-shirt graphic depicting (redacted), an email titled 'Working Backwards' that stereotypes and degrades women, employees being called p***y, c**t, and Steve Ballmer being referred to as our limp d**k CEO. This cultural backdrop has had a real effect on me. I consider myself to be a strong person. I have a strong track record of performance over a long tenure. I should not feel powerless. But I do. Completely. Powerless." One even called it a "bro culture" that was "not easy or natural for women to fit into this."
One of the incidents sees a woman allege a male employee touched her inappropriately during work events in 2012. From "unprovoked comments about her boyfriend's penis size" to repeatedly asking her not to talk to the HR, the man ultimately claimed the woman herself was "very flirty and crosses the line first." This was after he had told her at a company event that she looked like a "naughty nurse" and put his hand on her bare thigh. Another woman also suffered similar behavior from the same man, who allegedly told her "You have such nice…" about her breasts and buttocks, proceeding to touch the latter even though she told him she was married.
A female Microsoft intern was allegedly forced to work alongside her rapist despite reporting the incident to her supervisor and the HR. When she said she's considering getting a restraining order against the man who assaulted her, she was told she'd be moved from the team if she did so. The alleged rapist was granted a full-time job at Microsoft, say court papers.
Future of the lawsuit
Creepy instant messages also seem to be the norm with one incident alleging a female employee was told by her male coworker: "Don't make me come over there and spank you." When she replied "'Don't worry, I won't," he wrote back: "Good because then you will enjoy it and you will start misbehaving all the time. I can help but you have to do your part." Incidents cited in the lawsuit also saw a male coworker tell a woman "Is it because of your boobies?" when she told him she was going to be in a Microsoft photoshoot. Another incident claimed a male coworker told a female employee she was "flaunting her body and her breasts", before asking: "Is that how you want to dress in the office?"
The lawsuit was dismissed in November of 2020 after a judge ruled it was not a class action matter. The plaintiffs appealed the decision but lost ultimately. Moussouris told Daily Mail she dropped the lawsuit to focus on the Pay Equity Now Pledge which was founded by her. She said: "I have dropped my lawsuit because my funds are better put towards solutions that help to implement both real change and demonstrate strong commitment to pay equity in our lifetime for women around the world, leaving behind organizations like Microsoft that pantomime pay equity, while resisting any real commitment to change."