Is Kamala Harris overworked? Embattled VP says she needs to say 'NO' to Joe Biden Amid severe criticism over her handling of the border crisis in the south, Vice President Kamala Harris remarked that she would have to "say no" to the president. While speaking with Soledad O'Brien from BET during a 20-minute interview, Harris addressed concerns about the immigrant crisis as well as speculations about internal disputes in her office. Host O'Brien reminded Harris about the responsibilities assigned to her, asking if so much could be handled by one person realistically. "Immigration, increasing broadband access, black maternal mortality, racial inequality, women in the workforce, infrastructure. We just talked about voting rights. That seems like a lot for one person. Can one person do all that realistically?" she asked Harris.
In her response, Harris said that she is accustomed to multitasking, but goes on to admit that there is a lot on her plate that needs to get done. "Yeah, maybe I don't say "no" enough," she then joked, hinting at how she accepts responsibilities from the president. Harris went on to add, "But I do believe that these things are achievable. It's just a lot of hard work, but that's why we're here and that's what people wanted. Right? We will go into these positions that we will arrive in these positions, and we will work hard and get things done. And that's what motivates me, truly."
RELATED ARTICLES
Does Kamala Harris run a 'toxic' workplace? VP's office allegedly treats staff 'like s**t'
Kamala Harris: Nina Simone's granddaughter accuses VP of giving singer's estate to 'white people'
Is all OK between Kamala Harris and Joe Biden?
Harris's handling of the border crisis invited a lot of criticism from all quarters. Aside from the Republican opponents and mainstream media, aides from Biden's office are also reportedly not quite pleased with her actions. She especially earned flak as she waited for 93 days to visit the border after President Biden entrusted her with handling the immigration crisis. Even when she visited El Paso, Texas, on June 25, she was slammed for saying that it was a 'pit stop' en route to her home in California.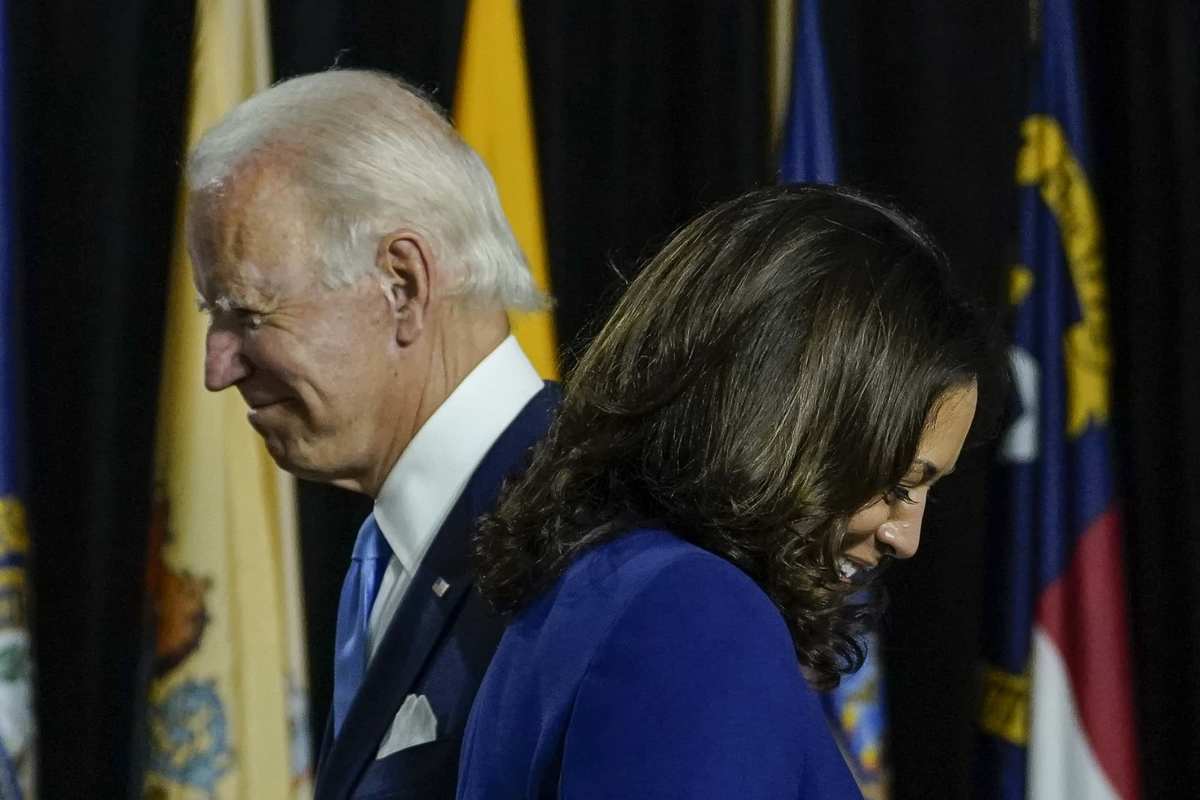 Harris' joke about not saying 'no' adequately to Biden sparked concerns about if everything was alright between the country's leading political heads. However, while there are no reports of personal dispute between the duo, there are unsettling claims about toxicity in Harris's office that are concerning Biden as well.
According to a recent report by Politico, the environment in Harris's office is plagued with low morale, trust issues, poor communication and internal tensions. The crisis reportedly reached its peak when Harris decided to visit the border in the last week of June, when her officials were suddenly tasked with making travel arrangements and communicate across the administration.
Around 22 officials, aides and associates of the Biden administration described a tense atmosphere and lack of trust in Harris's office. In fact, Harris's Chief of Staff Tina Flournoy was named by sources for creating an environment of distrust, where "people are thrown under the bus from the very top" and "ideas are ignored or met with harsh dismissals and decisions are dragged out."
"It's not a healthy environment and people often feel mistreated. It's not a place where people feel supported but a place where people feel treated like s**t," revealed an insider source. Furthermore, it was revealed that even Biden's office is concerned about the workplace environment in Harris' office. However, Biden's senior adviser refuted the claims, dubbing it "a whisper campaign designed to sabotage" the VP.