JonBenet Ramsey murder: Dad of slain girl, 6, slams Boulder police for not testing DNA in 26-yr-old case
'Why aren't those being tested? They should be. Right now. Waiting for the next generation of DNA technology is silly,' said John Ramsey DENVER, COLORADO: On December 26, 1996, the body of six-year-old JonBenet Ramsey was discovered inside her Boulder home. It's been 26 years now and her father, John Ramsey, stated that the agony of JonBenet's unsolved murder, as well as the fury, remain.
He said, "You know, Christmas day, for several years we just didn't have Christmas anymore, it was just too difficult." Ramsey added, "Boulder police has never contacted me, nor has the DA's office." Boulder Police gave an update on the investigation into JonBenet's murder earlier this week. However, there was no new information, only a rehash of the number of leads pursued, people interviewed, and agencies with whom they'd collaborated. "It's like what they put out before, we're doing everything we can, we're trying really hard," Ramsey said, as per reports from News 19.
READ MORE
JonBenet Ramsey murder: Dad John Ramsey remembers pageant queen, 6, who was found dead 26 years ago
JonBenét Ramsey case: Ransom note hints that child beauty queen's killer was college student
Ramsey claimed that the mention of DNA testing was the only part of the news release that caught his attention. The amount of DNA evidence that can be analyzed is quite limited, and testing could invalidate it, according to Boulder Police. As a result, it appears that there are no preparations to test that evidence, which according to Ramsey is a grave error.
"Why aren't those being tested? They should be. Right now. Waiting for the next generation of DNA technology is silly," Ramsey said. "Why in the world you wouldn't test them now, given that the technology has advanced dramatically in 25 years, I don't understand that." Ramsey stated that he wrote to Governor Jared Polis about a month ago requesting that he see to it that the case's remaining DNA evidence was examined by a private lab using the most recent technology. Ramsey claimed that he has not received a response from the governor's office so far. In response to the question of whether he felt the case would ever be solved, Ramsey answered, "Not if it stays in the hands of the Boulder Police, no, I don't, I really don't."
Additional DNA testing will be carried out, according to Boulder Police, if and when a "proven technology" can accurately analyze DNA samples from the case. The Colorado Cold Case Review team will also examine the case sometime in the coming year.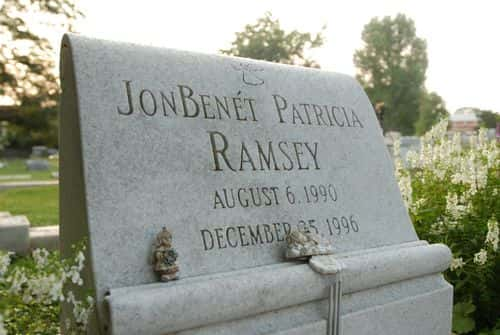 MEAWW recently reported, Colorado police have sworn to keep looking for JonBenét Ramsey's killer and as part of their investigation, they have chosen to collaborate with a cold case squad. "The Cold Case Review Team is comprised of professional investigative, analytical, and forensic experts from across the state," according to a statement from the Boulder Police Department and Boulder County District Attorney's Office.
Share this article:
JonBenet Ramsey murder: Dad of slain girl, 6, slams Boulder police for not testing DNA in 26-yr-old case