J&J's Covid-19 vaccine gets nod, Fauci urges Americans to accept any of the 3 'highly efficacious' shots An advisory panel of the Centers for Disease Control and Prevention (CDC) voted on February 28 to recommend Johnson & Johnson's coronavirus shot for Americans 18 years and older, clearing the way for vaccinations to begin this week. The vaccine is the third to be approved for use in the US, and the first that requires only one shot. The nation's leading infectious disease expert, Dr Anthony Fauci, has now encouraged Americans to accept any of the three "highly efficacious" shots available to them and not get selective about them by picking one over the other.

The director of the National Institute of Allergy (NIAID), and chief medical adviser in the Joe Biden administration emphasized that he would take any of the three authorized vaccines in the US because all provide strong protection against severe coronavirus. "These are three highly efficacious vaccines. I can tell you I have been fully vaccinated with one that was available. It was the Moderna. If I were not vaccinated now and I had a choice of getting a J&J vaccine now or waiting for another vaccine, I would take whatever vaccine would be available to me as quickly as possible...we want to get as many people vaccinated as quickly and expeditiously as possible," Dr Fauci told CNN's 'State of the Union.'

READ MORE

How safe is J&J's single-shot Covid-19 vaccine? FDA says it's effective and meets 'favorable safety profile'
Is decline in US Covid-19 cases stalling? CDC warns 'not the time to relax restrictions' as new variants spread

Both the Pfizer and Moderna Covid-19 vaccines, which were earlier authorized for emergency use in the US, have shown higher efficacy rates in clinical trials that used two doses when compared to the Johnson & Johnson shot.
A review by the US Food and Drug Administration (FDA) suggests that Johnson & Johnson's vaccine efficacy against moderate to severe/critical coronavirus was 66.9% at least 14 days after the single-dose vaccination and 66.1% when considering cases occurring at least 28 days after vaccination. Additionally, the vaccine was approximately 77% effective in preventing severe/critical coronavirus occurring at least 14 days after vaccination and 85% effective in preventing severe/critical Covid-19 occurring at least 28 days after vaccination. Phase 3 results of Moderna show that vaccine efficacy against Covid-19 was 94.1%. The Pfizer vaccine was found to be 94.8% effective after the second dose.

However, health experts, including Dr Fauci, have urged Americans not to worry. Scientists explained that direct comparison is difficult because no trials compared efficacy between vaccines in the same study at the same time, and vaccines were tested against different circulating variants and in settings with different background incidence. "You can understand that type of a concern, but in order to really compare vaccines, you have to compare them head-to-head and these were not compared head-to-head," he added.

Dr Fauci reiterated his position on NBC's 'Meet the Press' and asked Americans to get whichever vaccine is offered. "It's (Johnson & Johnson) not the weaker vaccine. They are all three really good vaccines...if you go to a place and you have J&J and that's the one that's available now, I would take it. I personally would do the same thing," he noted.
The final clearance to Johnson & Johnson from the CDC committee on Sunday comes a day after the FDA on February 27 authorized Johnson & Johnson's coronavirus vaccine for emergency use.

According to CDC Director Dr Rochelle Walensky, who signed off on the recommendation shortly after the vote, the third shot comes at a potentially pivotal time as the agency's latest data suggest that recent declines in coronavirus cases may be stalling and potentially leveling off at still very high numbers.

"This vaccine is also another important tool in our toolbox to equitably vaccinate as many people as possible, as quickly as possible. As a one-dose vaccine, people do not have to return for a second dose to be protected. In addition, this vaccine does not need to be kept in a freezer and can be stored at refrigerated temperatures — so it is easy to transport and store and allows for expanded availability in most community settings and mobile sites, as supply scales up," she said.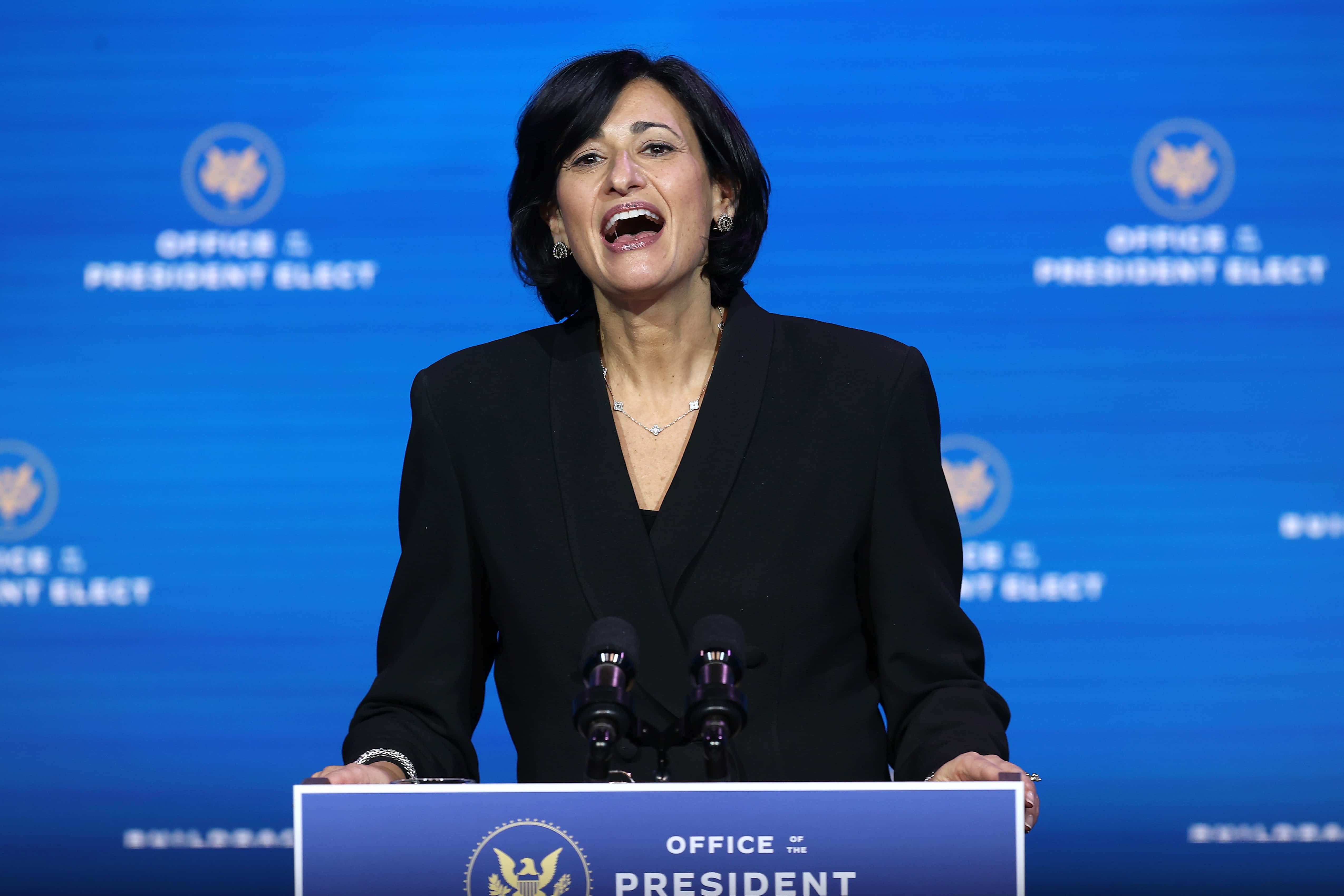 Dr Walensky advised that it is critical that Americans remain vigilant and get vaccinated with the first available one. "I know that many Americans look forward to rolling up their sleeves with confidence as soon as a Covid-19 vaccine is available to them. Having different types of vaccines available for use, especially ones with different dosing recommendations and storage and handling requirements, can offer more options and flexibility for the public, jurisdictions, and vaccine providers. Getting vaccinated with the first vaccine available to you will help protect all of us from Covid-19," stated the CDC chief.

Nearly 4 million doses of the vaccine will be sent out to states and other localities this week, and the first shots could be administered as early as March 2. The supply of the new vaccine would, however, be uneven in the coming weeks. Johnson and Johnson has announced that it plans to provide 20 million doses by the end of March and 100 million by the end of June.